"The report states that over 370 million smart feature phones will be sold world-wide by the end of 2021"
Feature phones are quite popular in countries like India because of their low-cost and the ability to connect to the internet. In recent times, the feature phone market blew up thanks to Jio stepping in and launching the affordable Jio Phone. After that, there was the Nokia 3310 4G, Nokia 8110 4G and others, which also banked on the idea of affordable 4G feature phones. Now, a new report from Counterpoint Research states that around 370 million feature phones are expected to sold across the world by 2021.
The report also states that due to the increase in sales of smart feature phones, the industry is expected to touch revenues of $28 billion (about Rs 2 lakh crores). The hardware business will make around $8 billion (approximately Rs 57,000 crores), whereas the software and service part will generate more than $20 billion (roughly Rs 1.43 lakh crores) in revenue. Demand for smart feature phones has been growing in the last few years. In 2018, the segment saw a growth of 252 percent year-over-year, with India emerging the biggest contributor to this growth.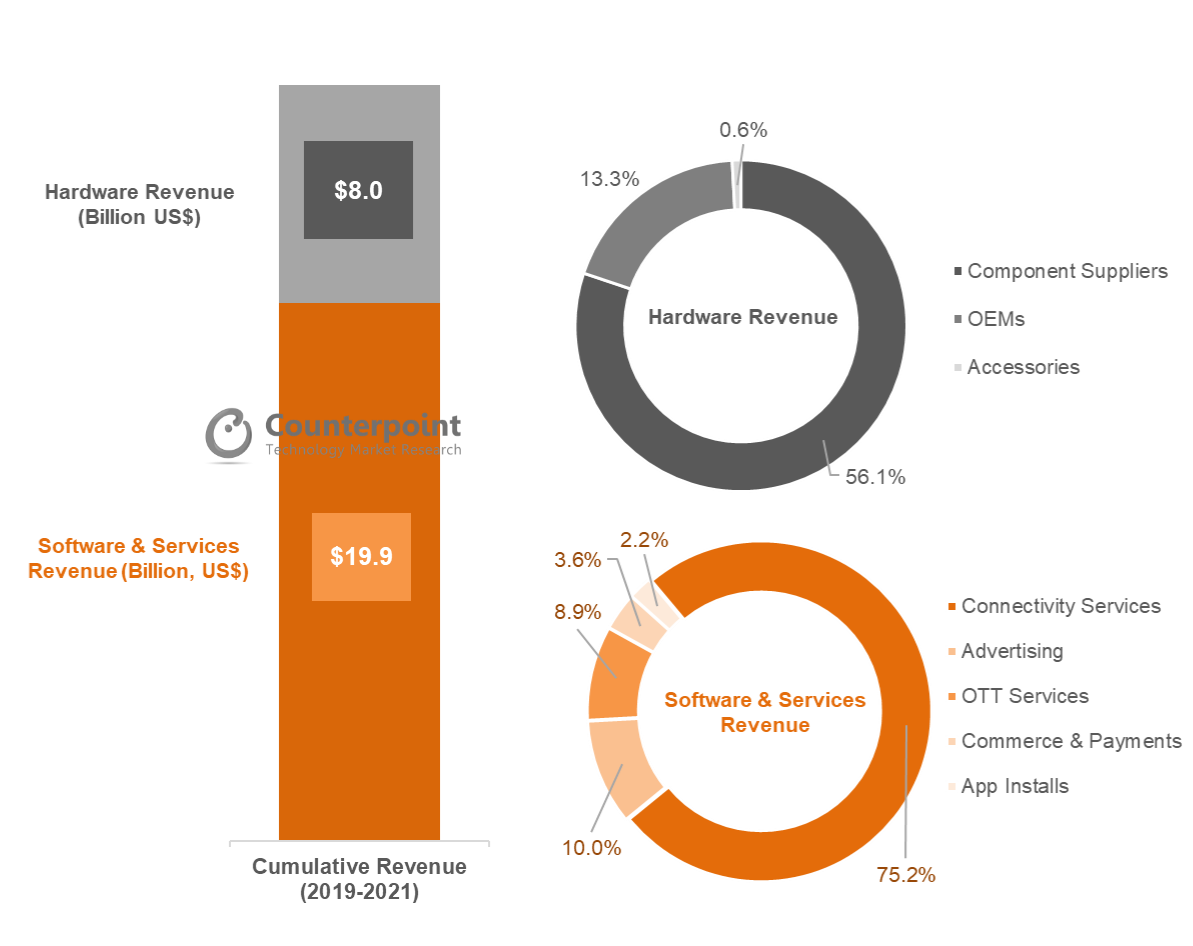 However, other markets such as United Kingdom, United States, Africa, and regions in South East Asia, also contributed to the increase in demand of feature phones. One of the main reasons why these smart feature phones are gaining popularity is the software. Most smart feature phones use KaiOS, which features apps such as WhatsApp, YouTube, Google Maps, and more. This allows users to perform tasks that were previously only available on smartphones.
Smart feature phones are also quite cheap and can be purchased by most people. They usually feature a candy-bar design, with feature phone aspects such as a keypad and a small colour display. Internally though, the phone has new hardware that support 4G functionality, dual-SIM, and more. Customers who cannot afford a smartphone will be happy to purchase a smart feature phone. Smartphones are also much more complicated than a simple feature phone.
Network carriers will also benefit from the boom in smart feature phones, as they can move their customer base from the old 2G to 4G and later. Carriers providing connectivity services are expected to generate $15 billion in revenue by 2021.