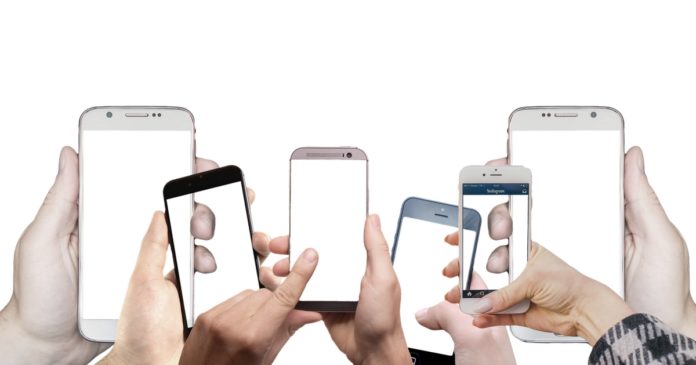 "Second half of 2019 will start seeing some growth, which is expected to last till 2023"
In December last year, the International Data Corporation(IDC), had predicted that the global smartphone shipments would see a decline in 2019. Now, a new report from the firm has projected a 0.8 percent decline in smartphone shipments in 2019, which would make it third-year in a row.
The smartphone market has been on a decline since 2017, but the report states that we will start seeing an increase in growth in the later part of this year. Another report, which was released in January this year, found that the smartphone market fell by 4 percent in 2018. Nevertheless, there will be growth in the second half of this year. IDC expects to see an year-over-year growth of 2.3 percent in H2 2019. It also predicts that shipments will continue to grow and will reach 1.54 billion units in the year 2023.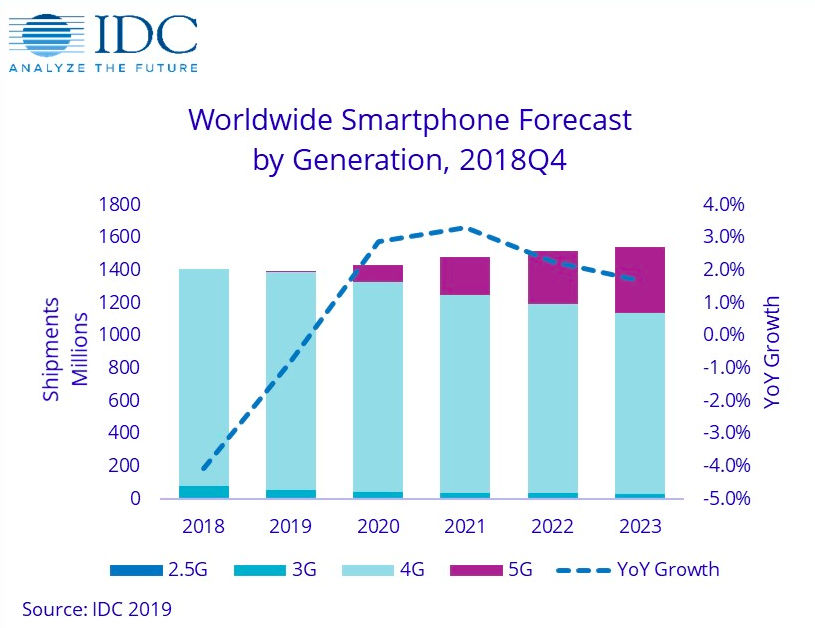 According to Ryan Reith, the program vice president of Worldwide Mobile Device Trackers at IDC,
"The biggest question that remains unanswered is what will bring the smartphone industry back to growth. There is no question industry growth has been down for reasons that have already been identified – longer replacement cycles, a challenged China market, and geopolitical headwinds – but it is shortsighted to overlook the possibilities of some important technology advancements that are within reach with 5G probably being the most significant."
The smartphone growth was declining mainly due to the stagnant innovation in the field. This led to people not upgrading their phones and sticking to older variants, since the newer models did not include any major new features. That will change in 2019 as the industry will focus on 5G enabled devices and foldable smartphones.
IDC believes that 5G will be a key factor that would help the smartphone shipments grow through 2023. According to their report, every 1 out of 4 smartphones shipped in 2023 would be 5G enabled. The adoption will begin towards the end of 2019 and is expected to see a continual growth starting next year. A lot of advancements are being made in this field and several manufacturers have already launched their 5G devices, while others will soon follow.