"A new smartphone with an unknown Qualcomm SoC and 4GB of RAM has been spotted on Geekbench, with speculations from China suggesting the chipset could be Snapdragon 675"
A new Qualcomm-powered smartphone has made two appearances on popular benchmarking app Geekbench last night. According to speculation on Chinese social networking site Weibo, the processor fuelling this smartphone could be the Snapdragon 675. If true, these listings make it the first time we have seen the chipset on Geekbench, with singe-core and multi-core scores in tow. The first smartphones with Snapdragon 675 are slated to release in early 2019, Qualcomm had said at the time of announcing the SoC.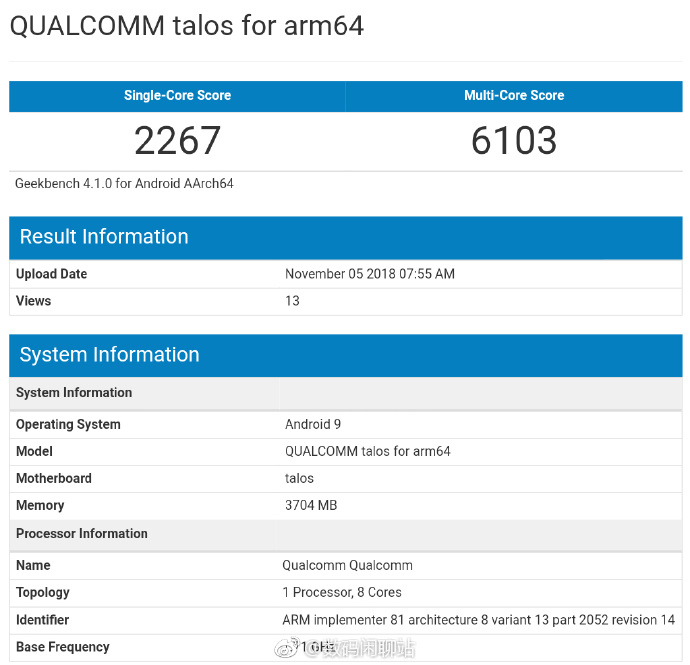 The Geekbench listings do not mention which processor by name, using only the codename Talos. With single-core and multi-core scores of 2267 and 6103, respectively, the performance of the processor is decidedly mid-range. The smartphone used for testing has 4GB of RAM, which is pretty common in affordable smartphones. This is the first time the name Talos has been used for a Qualcomm chipset, so it remains to be seen whether it turns out to be a new processor altogether.
Qualcomm announced the Snapdragon 675 in October as an upgrade over the Snapdragon 670. However, smartphones equipped with the Snapdragon 675 processor will also compete with the Snapdragon 710 processor as the two have similar application processing prowess, even though the latter is relatively more adept at handling heavy graphics and animations.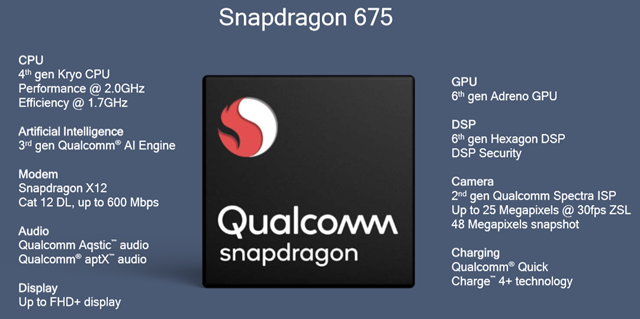 To recall Qualcomm's Snapdragon 675 chipset focuses on gaming, cameras (with support for triple sensors) and AI. Built on the 11nm fabrication process, the SoC comes with dual Cortex-A76 cores running at 2GHz, with six Cortex-A55 cores tuned at 1.7GHz. Coupled with the powerful CPU, Adreno 612 GPU, and several optimisations, the chip is said to reduce stutters or frame drops while gaming by as much as 90 percent.