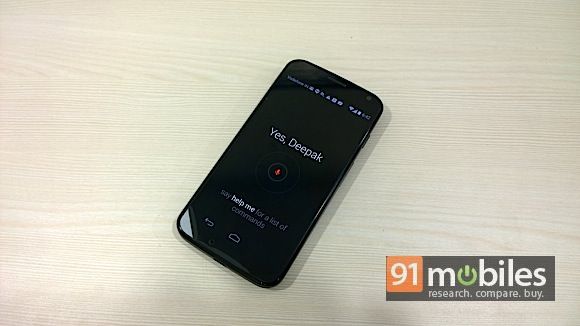 "Meet the real hero that makes gadgets awesome"
Let's face it – we're all spec-obsessed when it comes to gadgets. It's difficult not to be swayed by mind-blogging specs, and stuff like the gazillion-megapixel cameras, clockta-core processors and googabytes of RAM that flagship smartphones rock these days can easily get the better of us. Even when we talk about value for money, we usually weigh the offered specs of a device against its price, and then compare those with nearest rivals. Amongst all this, one key aspect that usually gets the backseat is software. Not that software hasn't been used as a differentiator earlier – one look at Samsung's feature-laden premium Galaxy range is enough. However, offering cool features that are nothing more than party tricks is one thing, to be able to provide ones that really make a difference to the users' lives is totally another. There are quite a few reasons why Google's Nexus devices are much sought after, but one of the most important amongst them is the promise of the latest OS updates each Nexus device brings with it. And that, in a way, signifies the true value of software.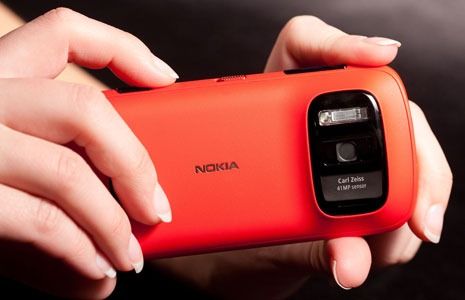 The annals of gadget history are littered with ample examples of devices that came with top-notch hardware, but were bogged down by poor software. You'll find tons of instances which were totally the opposite too. Take the Nokia 808 PureView for instance. It rocked the smartphone world when it was first announced, boasting a 41-megapixel camera sensor that almost put an end to the megapixel race as far as phone snappers were concerned. The result of five years' worth of research, its camera put to shame results from dedicated point-and-shoot cameras. However, the handset also boasts the dubious distinction of being the last Symbian-toting device, and its platform is the sole reason it failed to set cash registers ringing.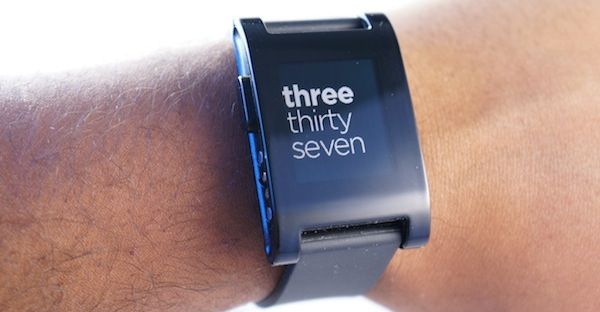 Now consider the Pebble smartwatch. This baby rocks specs hardly worth writing home about – a plastic body, a rubber strap, a 1.26-inch 144 x 168 monochrome display and an ARM Cortex M3 processor. When it launched, there was brouhaha all around, especially from iOS users who discovered that the smartwatch wasn't able to deliver notifications as promised. Then iOS 7 landed, Pebble updated the firmware on the device, and all was fine with the world. Another big update later, the Pebble now boasts of its own app store and runs worthy apps like Foursquare and Evernote, apart from offering a slew of health-focused apps and capabilities. We've seen the Pebble smartwatch evolve significantly over time – from what seemed like a work-in-progress at launch time, to the much more compelling and practical usage it offers now. And all this has happened with the hardware remaining exactly the same… with software taking on the responsibility to take the device to the next level. Choosing a specific smartphone or tablet is as much about the platform and its ecosystem as it is about specs and features. Selecting a specific platform as your daily driver will ultimately define what kind of apps you can run on it, and that translates to what you can do with it. Replacing the default virtual keyboard with another is a simple matter of a free download on the Google Play Store on Android, but you're basically stuck with the first-party keyboard available on other mobile platforms like iOS, Windows Phone and BlackBerry. This is just one of the reasons why Android rules the roost in the mobile space, but that's besides the point.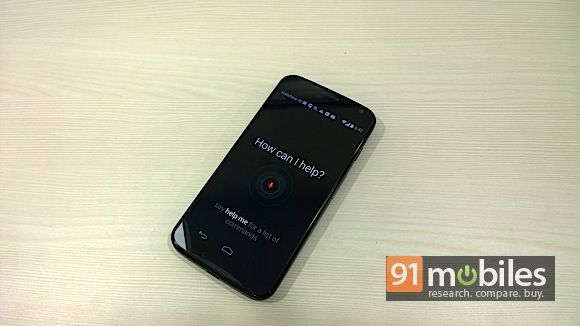 In our hands, we now hold one of the most special devices we've had the chance to play with in a while – the Moto X. Priced at close to Rs 25,000, it barely compares in terms of specs to similarly-priced devices like the Gionee Elife E7 or even those that are priced lower, the Micromax Canvas Knight for example. It could be extremely tough to justify and recommend the Moto X to anyone, when all we can expect to hear in return is "why should I buy a dual-core device with a 720p screen when I can buy a quad-core or an octa-core smartphone with a full HD display for lower?" The answer isn't an easy one. However, the Moto X offers one amazing feature that the others don't – and that's its touchless control functionality. Our full review will reveal all the details, but in short, the Moto X offers very good performance, decent battery life and a worthy 10MP snapper. Its touchless control feature however, completely redefines how you interact with your smartphone. And this is much beyond just a gimmick or a party trick – it actually works. The ability to make the Moto X do your bidding without even lifting your finger is super convenient, and while it's actually enabled by hardware (being powered by the X8 mobile computing system that hides inside), highlights how far simple yet highly-useful features can go. Software is the real hero, and when combined with the right hardware, can really help change our lives for the better. As far as we're concerned, we just need to open our eyes to the possibilities, learn to look beyond the specs and the price tags, and judge a device based on the practical utility it offers.