"Sony's new audio system flaunts built-in party lights and support for karaoke mode"
Sony has expanded its One Box Audio line-up in India with the launch of the MHC V50D. The portable music system flaunts inbuilt party lights, support for karaoke mode and motion control. The audio system even allows you to plug in a guitar.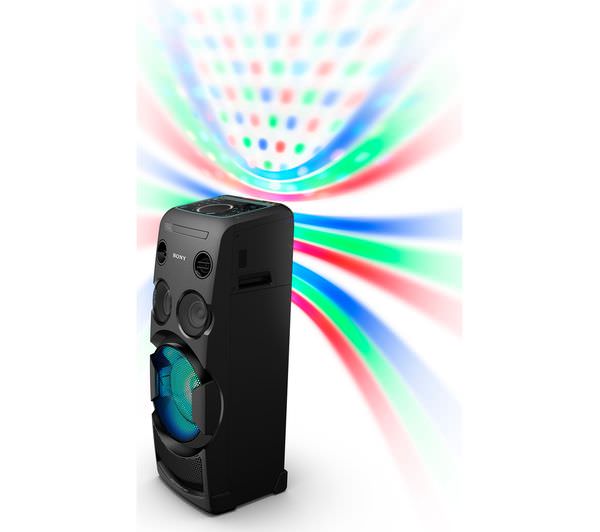 The Sony MHC V50D audio system features a built-in DVD / CD player, and gets USB ports, an audio input port, an HDMI output port, and a built-in FM radio tuner. The device also has Bluetooth and NFC connectivity to pair with smartphones. The audio player's motion control technology lets you shake your smartphone to change tracks or play/pause music.
The Sony MHC V50D also features an LED touch panel to let you control music playback and can beam multi-coloured light through a lens from the ceiling to the floor in time with the beat. Users can download the Music Center app to customise effects for voice, music and lighting. The audio system has been priced at Rs 33,900, and will be available via major brick-and-mortar stores across the country starting July 13th.