"The Japanese brand will only launch mid-range and flagship phones"
Sony has decided that its so-called "Premium Standard" handsets were not faring as well they were expected to. The Sony Xperia X (Review) and Xperia X Compact launched in the year 2016, were the part of the "Premium Standard" range.In the light of this knowledge, the brand has decided to drop the series entirely from its lineup. Sony designed these handsets to create its own flagship killers, which offer top-notch specifications at relatively affordable price points.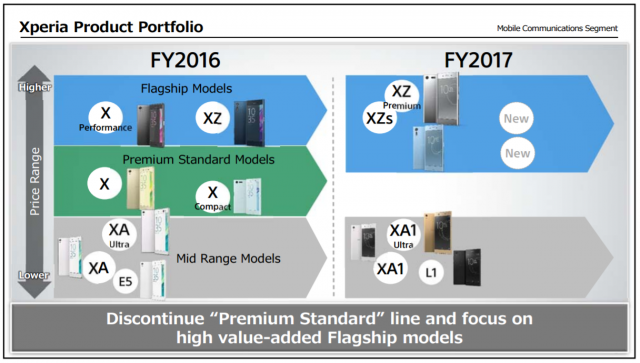 However, the fact that these handsets were not actually flagships, was not received well by the consumers world over and it reflected in its dull sales report. Sony announced the news at its 2017 Investor Day event. Moving forward, Sony will be directing its focus on regions where it actually has a brand standing. Also, the brand will focus more on flagship devices like Xperia XZ Premium (first impressions), along with mid-rangers like the Xperia XA1 and XA1 Ultra (first impressions), which come with technologies that only Sony can offer.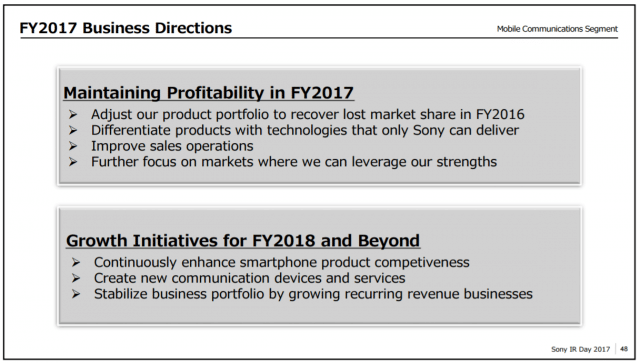 Sony also mentioned it wants to tread carefully in the Indian market, as things are extremely competitive here, with budget smartphones ruling the domain. It remains to be seen how the brand's smartphones portfolio in the country pans out.

Source