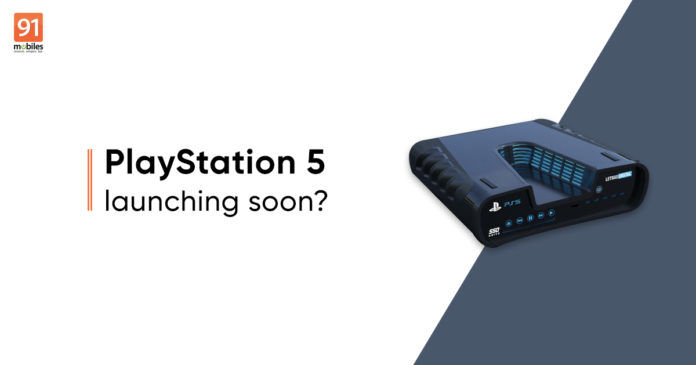 "The PlayStation has surfaced on a European certification website, days after it made its appearance in Switzerland"
Sony PlayStation 5 (aka PS5), the successor to the Sony PS4 Pro from 2017, seems to be nearing its launch. The next-gen PlayStation has received yet another certification, and this time, it's from European Trade Mark and Design Network agency. The database reveals nothing but the name of the gaming console, which is PS5. It was previously spotted on a certification site in Switzerland with the same moniker. While rumours suggest that PS5 could launch as early as in February, there is no confirmation from Sony yet.
Sony PS5 specifications
The databases, unfortunately, couldn't spill the beans on the PS5 specifications; however, rumours are rife that the video gaming console could debut with DualShock 5 controller. The controller is said to feature voice control support along with improved vibrations feedback. Apart from that, the PS5 is also expected to sport backward compatibility, improvement in graphics and processor and usage of a solid-state memory unit. Some unannounced features that will significantly improve the gaming experience are also on the cards. So pretty solid upgrade from its predecessor.
The PS4 Pro, to recall, came with support for 4K resolution, high dynamic range (HDR) and smoother frame rates. The video gaming console also boats double the GPU horsepower enriched with AMD Polaris graphical architecture along with a boosted clock speed on the CPU. It's equipped with 1TB storage and compatibility for apps such as Netflix and YouTube. The PlayStation 4 Pro was launched in India at a starting price of 38,990.