"It has been reported that Samsung is experimenting with the new 16K display format as well"
Sony has introduced its work of excellence with a humongous 16K display in Japan, which has been named 'Crystal Display'. While other brands have managed to introduce panels with 4K and 8K resolutions, the new display from the Japanese company seems to overshadow them with its 16K resolution.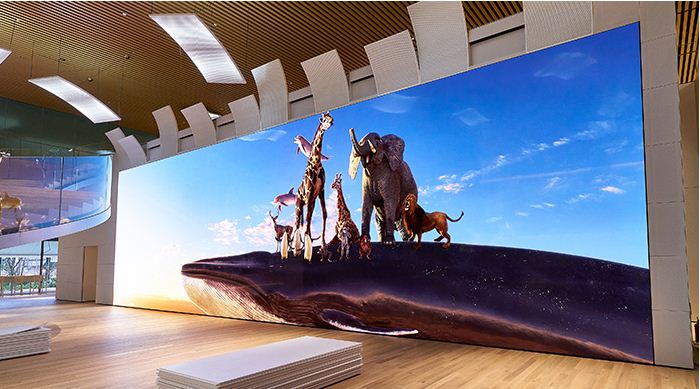 The new 16K display stands 63ft by 17ft tall and the company claims it provides 64 times the pixels as the regular full-HD display, which can be considered 16 times better than the standard 4K resolution. The technology that has been used to build this display is known as Crystal LED and has been claimed to provide more detailed video content than the normal display.
As far as the demo footage is concerned, it shows a huge wildlife scene, which has been produced by Sony itself for Shiseido. There is no backlight provided as the display does not require it, still, the panel manages to produce a much brighter view than the normal OLED.
Sony's 16K Crystal LED is now being installed in the research centre in Yokohama city, which is a new research centre for the Japanese cosmetics group. The exact cost for the production of the gigantic LED is huge.
Furthermore, it is also said that Samsung has been experimenting on the Crystal LED format but details are thin at the moment. With the 16K display, it is confirmed that the display has the potential to take over the virtual reality space with excellence.