"The Sony Xperia 1R is expected to be a Snapdragon 855-powered flagship with a 6.1-inch Cinema Wide 5K screen"
A new Sony smartphone with the model number "J8220" has appeared in user agent profile, which reports suggest could be the Sony Xperia 1R. The source reveals that the device could be a flagship offering with a massive 5K resolution, which makes it the world's first such offering. The Sony Xperia 1R name hasn't been officially confirmed, but it is speculated to be the Xperia 2, which has been part of the rumour mill for a while. We've already seen 5K renders and a 360-degree video of the Xperia 2, which pointed towards a compact, nearly bezel-less screen. So we can expect the Xperia 1R to come with these features instead of the Xperia 2.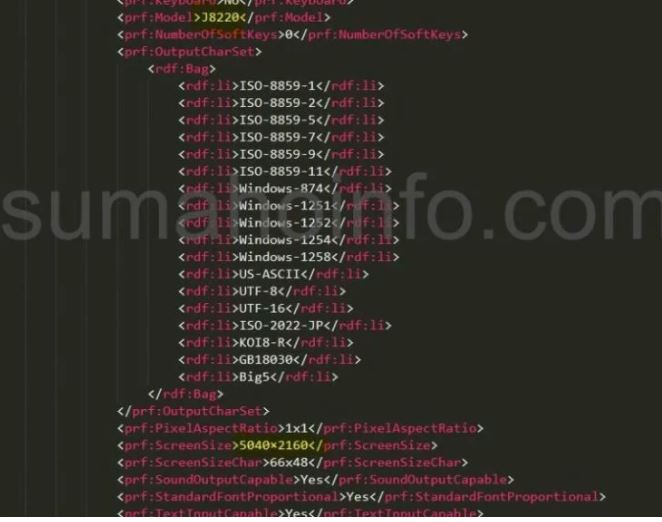 Apart from revealing that the alleged Sony Xperia 1R has a resolution of 5,040 x 2,160 pixels, the UA Prof hasn't revealed anything about the handset. Notably, its predecessor, the Sony Xperia 1, has a resolution of 3,840 x 1,664 (4K). The device arrived at this year's IFA as the world's first phone with a 21:9 Cinema Wide 4K HDR display. It's worth mentioning that back in 2015, Sony launched the Xperia Z5 as the world's first 4K display smartphone, and now it's prepping the first 5K phone.
Not much is known about the Xperia 1R at the moment. However, if the rumoured Xperia 2 is indeed coming as the Xperia 1R, then we at least have its possible design details. As per the earlier leaked 5K renders, the phone could arrive with a 6.1-inch 21:9 Cinema Wide display. The handset is said to feature a triple camera module at the rear. The phone could be powered by a Qualcomm Snapdragon 855 series processor, aided by at least 6GB of RAM and a paltry 3,200mAh battery with wireless charging support. The leaks also indicate that the device won't have a 3.5mm headphone socket, just like its predecessor.
Sony hasn't yet announced when it will be introducing the Xperia 2 or Xperia 1R flagship. However, the reports indicate that the device might see the light of the day at IFA 2019, which will kick off in early September.