"Take a look at some sample photos shot using Sony's new Xperia X"
Sony's Xperia range has always boasted strong shooting capabilities, with the brand using its expertise in the camera segment to load up its offerings with tech and features. The latest Xperia X (first impressions) however, takes things up several notches. Since most premium smartphones from Sony in the recent past have offered cameras with high megapixel counts, it's not surprising to see that the Xperia X comes with a 23-meg primary shooter, while the front-facing sensor rocks a resolution of 13-megapixels.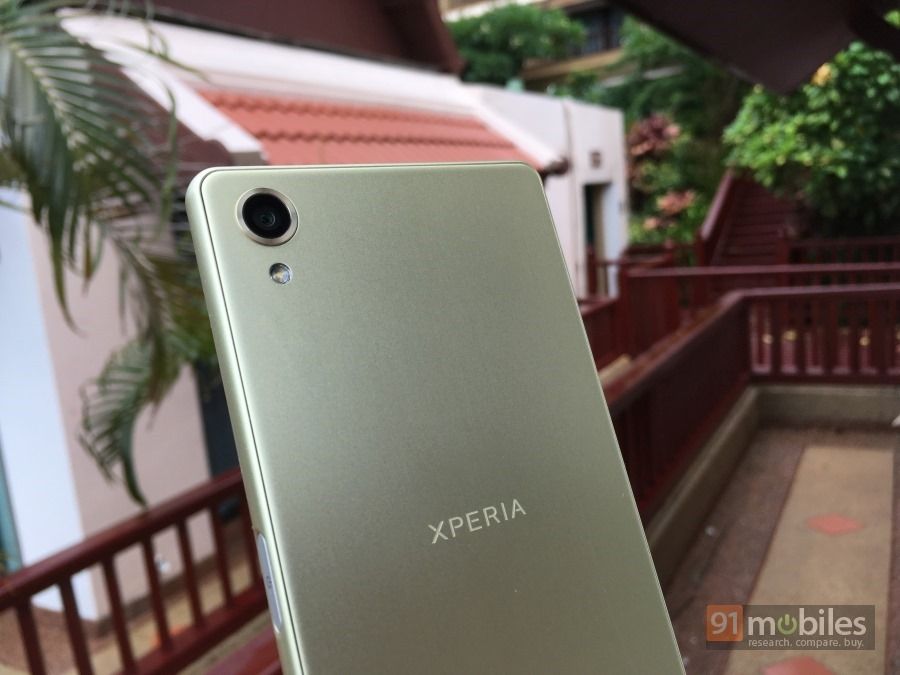 The camera on the Xperia X claims a super-speedy launch and focus times, but it really got our attention with features like object tracking and Predictive Hybrid autofocus. When combined, these two features not only let you track a moving subject, they actually attempt to predict the said subject's path or trajectory to be able to offer more detail and sharper shots.
The camera app hasn't changed much from the last time we saw it, and offers modes like Superior Auto and manual, along with a bunch of offers which Sony dubs Camera Apps. Some, like AR effect, Creative effect, Background defocus etc are built in, while others can be downloaded as per your requirements. The downloadable ones include some of Sony's own, such as AR fun and Motion Shot, and others from third parties… such as Quick PDF Scanner and even Evernote.
We got a chance to take the Xperia X on a shooting spree, and while a more detailed camera review is still in the pipeline, we thought it opportune to give you a peak at a few images shot using this smartphone in various conditions… It's worth mentioning that in our usage, we found the camera to be quite snappy in terms of focussing and shooting speeds. Sony hasn't strayed away from its habit of offering a physical shutter button, and it sits at the bottom on the right spine of the Xperia X. Since this phone is quite compact, thanks to its 5-inch display, it's a cinch to hold it like a regular point-and-shoot and click photos using the hardware key. In fact, you can directly press this key straight from standby if you want to avoid missing a special moment, and it dutifully captures the shot in a jiffy… keeping it well in focus too.
Long shot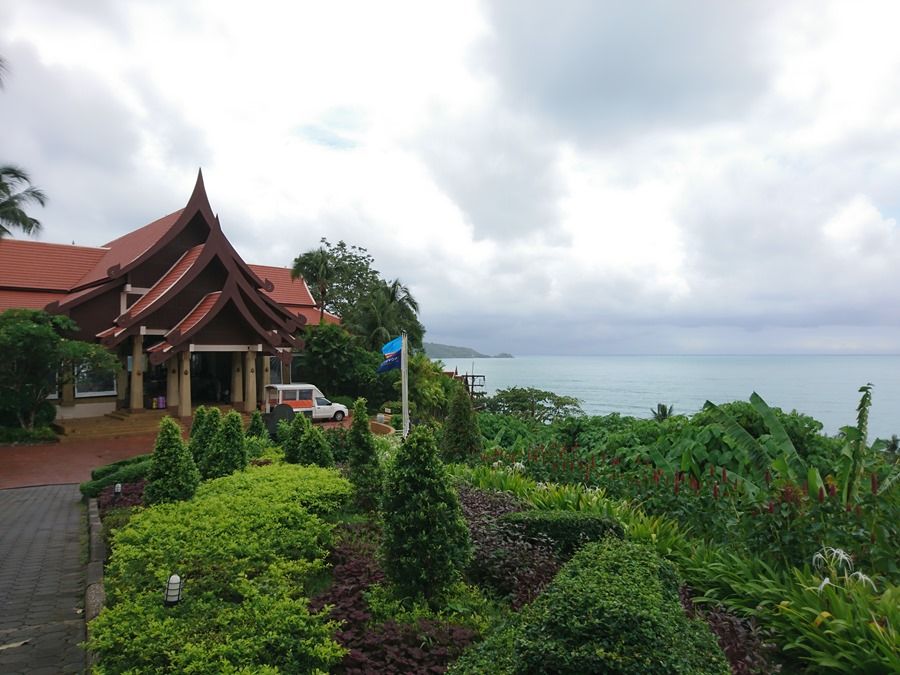 How's that for a scenic shot? We'd have to say that the scenery is overwhelmingly beautiful, and the Sony Xperia X's primary shooter does a fair job of reproducing it faithfully and accurately. Despite the cloudy skies, the colours look fine and there's ample amount of detail.
Close up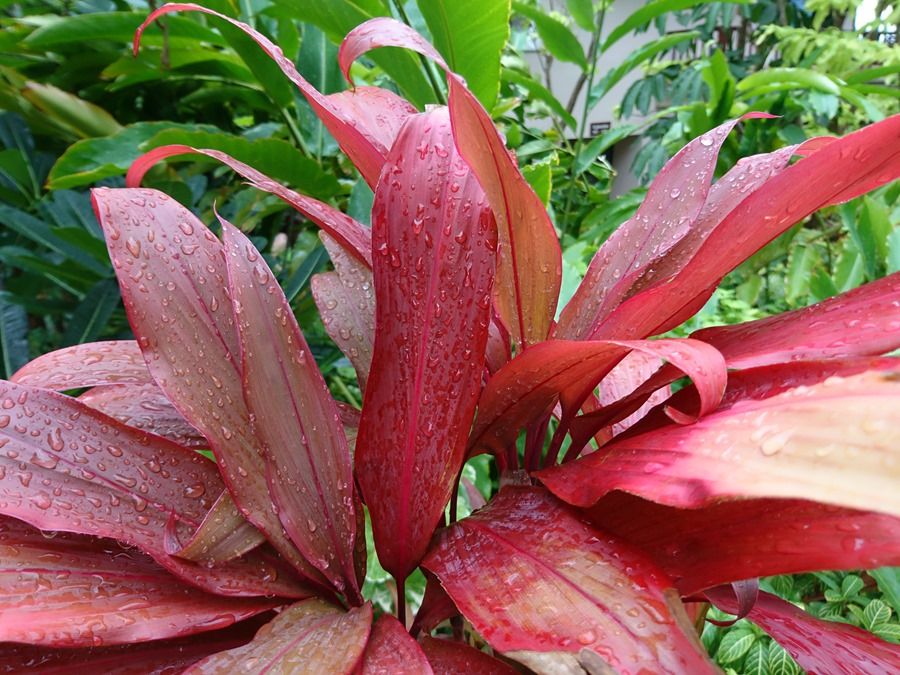 Rain-drenched foliage forms the ideal subject for this close-up shot, and again, we're quite impressed with what we see. Great colours, loads of detail and a very natural-looking blurred background makes it one of our favourite macros. Let's check this image again after zooming in.
Close up (zoomed in)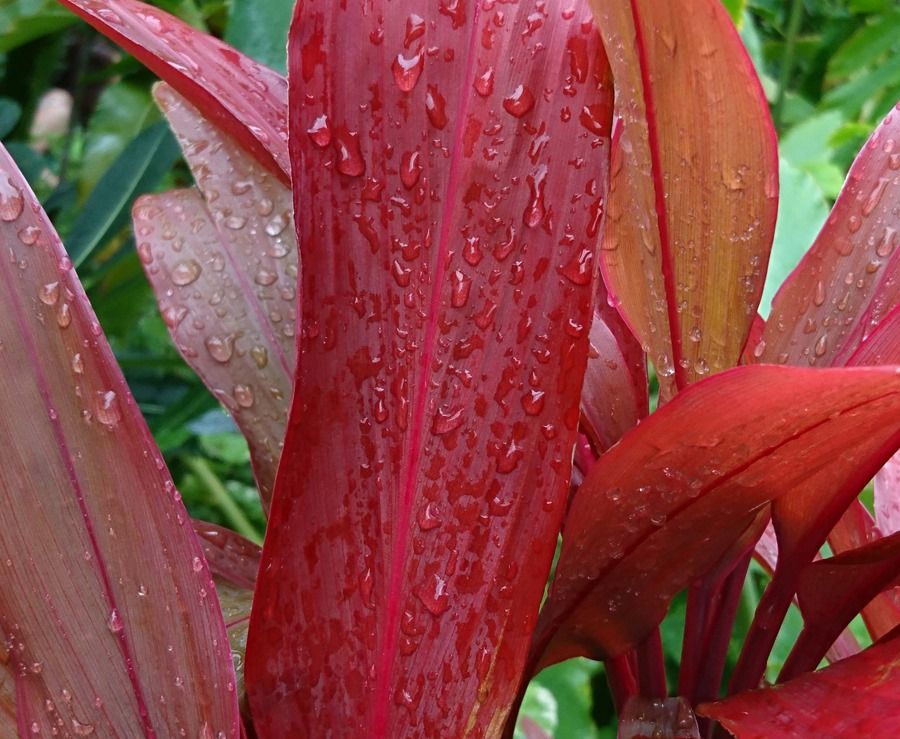 So we magnified the close-up shot we captured earlier, and the results are before your eyes. Thanks to the high-resolution (not to mention capable) sensor, the details aren't lost, and we can see the water droplets and the leaves in all their glory.
HDR off
A lovely pool at the foreground, with a beach and mountains forming the perfect backdrop – we could get used to this you know. Speaking of which, we could also get used to the nice images from the Sony Xperia X, as this shot has turned out quite well. Let's see what happens when the HDR mode is switched on.
HDR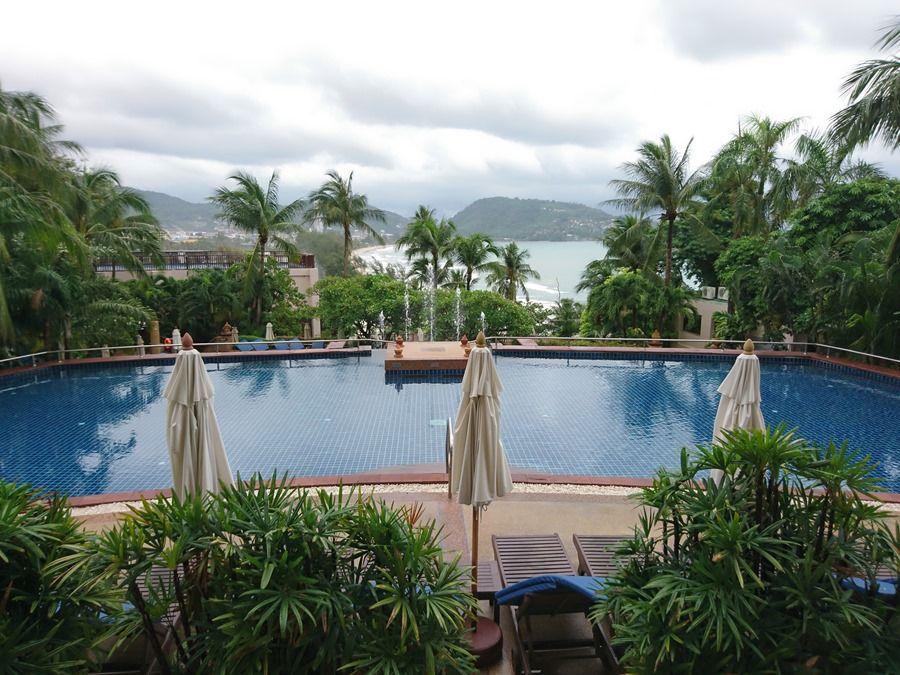 While the differences are subtle, there's no doubt that the HDR shot is more natural and closer to the real thing. The clouds are much better defined, and the darker areas are well highlighted… plus the colours of the foliage look more vibrant too. Overall though, we'd have preferred a little more vibrancy.
Front camera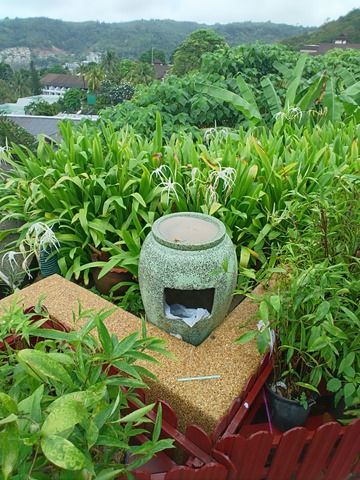 The Sony Xperia X rocks a 13-meg shooter at front, and judging by the way it shoots… it looks like selfie lovers are going to have a field day. A front-facing flash or a screen flash feature would've been nice to have, but still, the front camera on the Xperia X should be able to deliver decent selfies.
Night shot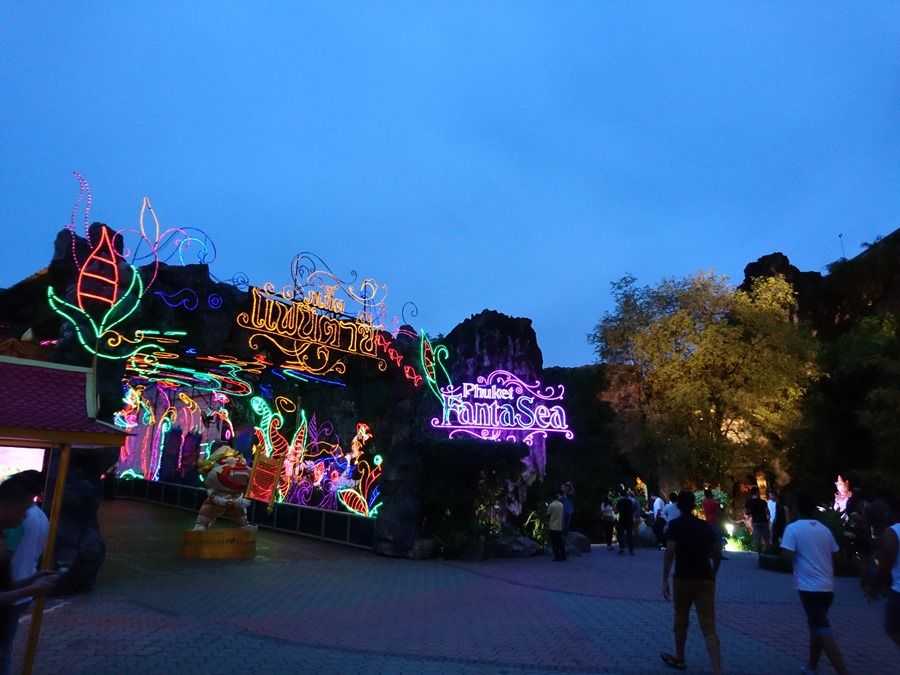 The Xperia X does a fair job at night as well, and the above shot shows a lot of promise. Noise is handled quite well too, and zooming in keeps most details intact. Do note you'd need to keep your hands steady while shooting in low light to get good shots. The image above does leave a little bit to be desired in terms of sharpness, but low light is tough to handle for most smartphone cameras anyway.
Low light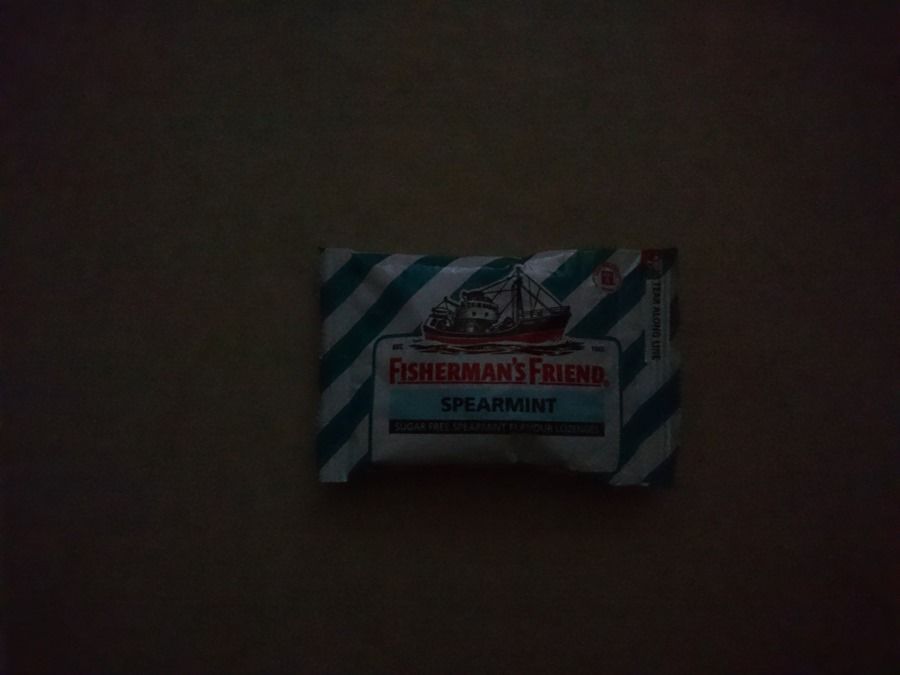 An unusual subject for our low light test shot this time, and the Xperia X shows its capabilities again – the shot does have a bit of noise, but fares reasonably well otherwise. The packet of mints and the colours can be made out clearly. Let's take another look with the flash on…
Low light (with flash)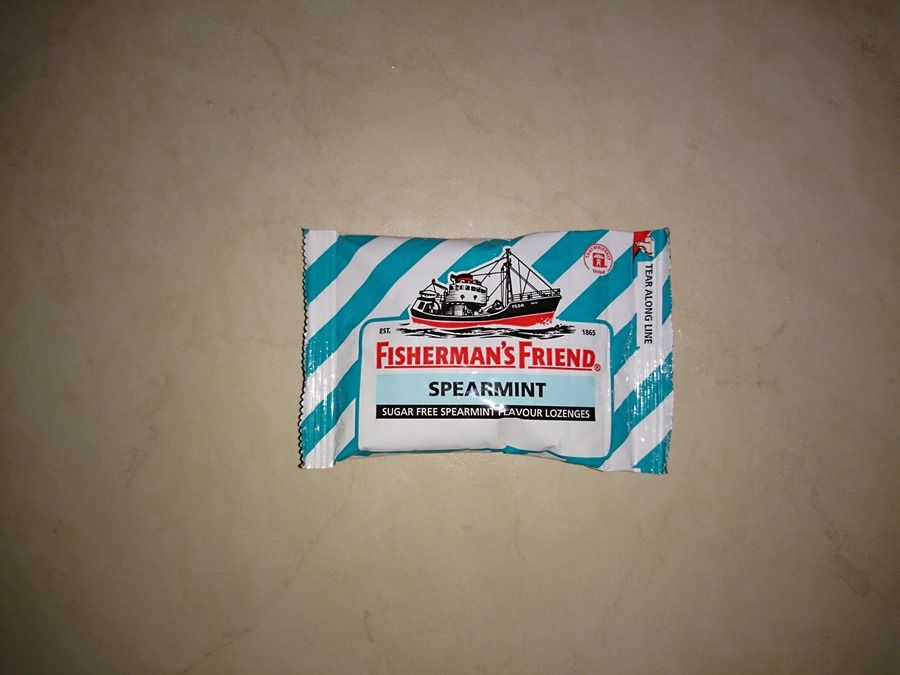 This image, shot in very dim light with the flash on, comes like a breath of fresh air. Apt, since the subject itself has a lot to do with fresh breath. Now we know exactly what's there in the photo and not only do all colours and details come out well, even the small text on the packet can be made out clearly. The image hasn't been burnt out due to the light, and looks quite natural.
Clearly, the Xperia X's shooting prowess looks reasonably good based on preliminary results. However, we still have to figure how it fares when compared to the reigning champ of smartphone photography – the Samsung Galaxy S7 (review). The pricing of the Xperia X puts it at par with premium flagships, but the core specs fall short in comparison. Our review, which you can expect very soon, will focus on how the Xperia X fares overall, and offer more insight on how its shooting capabilities match up to others in its class.