"Sony has announced that it will be holding a special event on January 7th before the CES 2019 starts at Las Vegas"

It looks like Sony will be announcing the all-new XA series in the next week. The Japanese manufacturer has started sending out invites for an event that will take place during the Consumer Electronics Show in Las Vegas. CES 2019 begins on January 8th and Sony has scheduled an event a day before. It's very likely that Sony will be announcing the much-leaked Xperia XA3, Xperia XA3 Ultra, and Xperia L3. However, the invite only mentions that Sony will be talking about its initiatives to connect users with creators. We shall have to wait till the D-day to find out.
These phones were recently spotted on the Eurasian Economic Commission website, which also hints at their imminent launch. There have been several rumours regarding these devices, but not a lot is known in terms of specifications. Several leaked images and renders of the Xperia XA3, XA3 Ultra and L3 have also appeared online.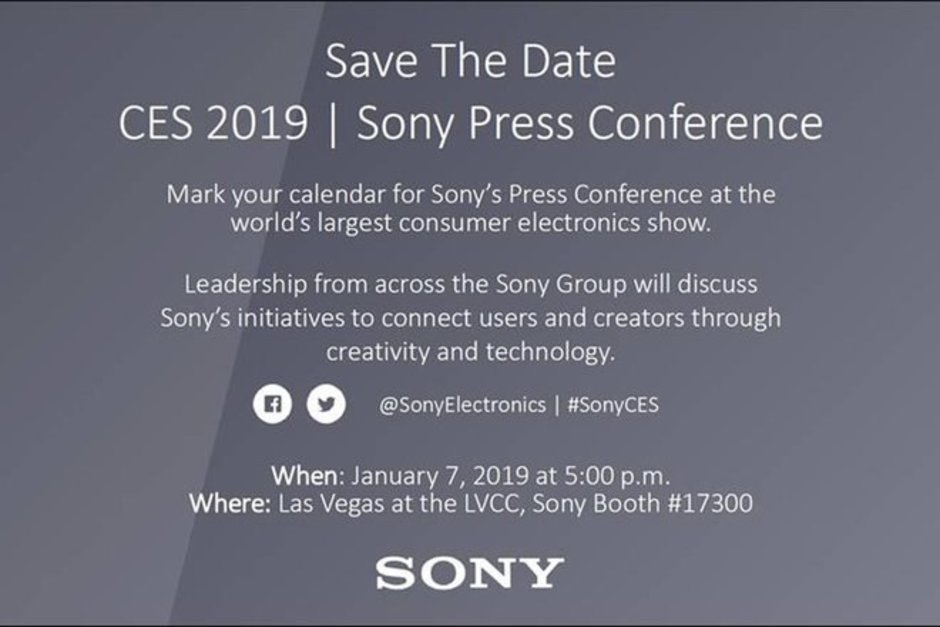 The Xperia XA3 and XA3 Ultra are the successors of last year's XA2 duo and will be mid-range offerings. The Xperia L3 is supposedly a budget smartphone from the company. All these phones would be carrying slimmer bezels and a taller 18:9 aspect ratio, as per reports. The XA3 will reportedly be powered by the Snapdragon 660 SoC and feature up to 6GB of RAM.
Sony didn't have a very good year when it came to smartphone sales. Its phones are still lacking new design and attractive features when compared to the competition. The company could be changing that in 2019 with slimmer bezels and improved cameras among other things. We won't have to wait for long to find out if the Japanese giant will indeed change its strategy.