"Enamoured by what the latest Sony Xperia Z3 has to offer? We have the answers to your queries"
While most brands let their flagships simmer on low flame on store shelves, Sony keeps popping out loaded smartphones on a six-monthly basis. Its latest is the Xperia Z3 (review), yet another device crammed to the gills with top-notch hardware and commendable capabilities. When it was first unveiled though, the first thing that came to our minds was that it didn't seem to offer much beyond what its predecessor already had to offer. Turns out, it has lots. From a sleeker, curvier design, to basic hygiene factors like great battery life… the Xperia Z3 ticks all the right boxes when it comes to being a versatile and capable premium smartphone. Sony has been quick in bringing it to India, and it has just landed on our shores, along with its smaller sibling, the Xperia Z3 Compact (first impressions).
Our review evaluates its true capabilities quite extensively, but just in case you're looking for some specific answers regarding the Xperia Z3, you've come to the right place. We'll start with the specs, and then take you through each of its key aspects.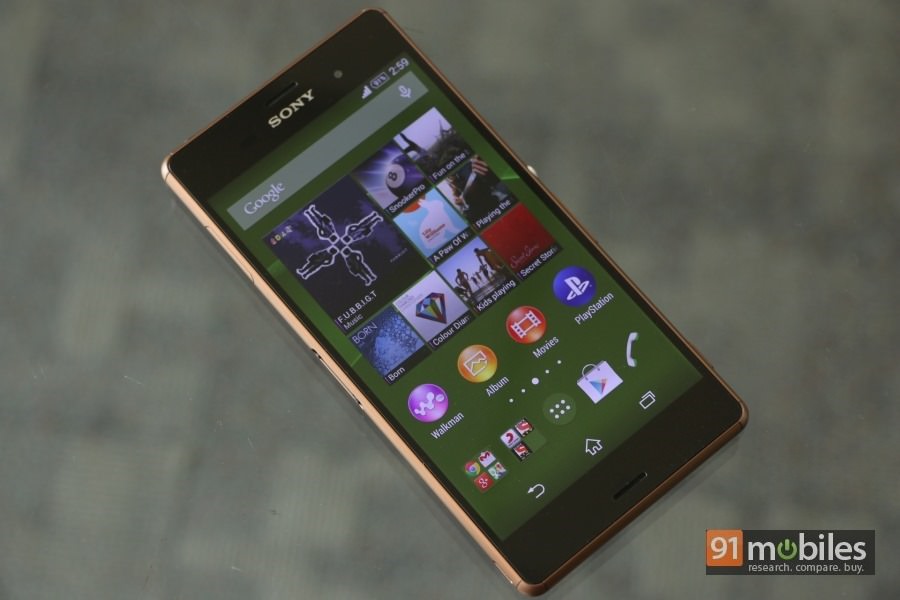 You mentioned that the Z3 isn't very different compared to its predecessor. What are the specs on offer?
The Z3 offers a 5.2-inch full HD display and a 20.7-megapixel primary camera, and on paper at least, these specs are exactly the same as the older flagship. The innards are similar too, and both devices use a combination of 3GB of RAM and Snapdragon 801 chipset for horsepower, though the Z3's CPU is clocked marginally higher at 2.5GHz.
Does the Sony Xperia Z3 have Gorilla Glass protection?
Absolutely. On both sides.
Does the Xperia Z3 have NFC?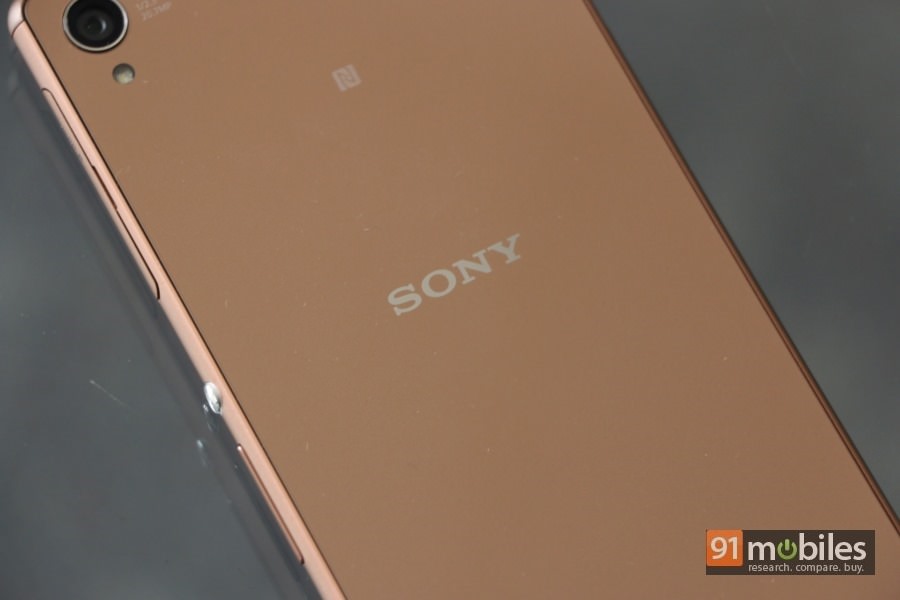 Absolutely. The Z3 supports NFC and the exact spot on its rear where the device needs to be tapped with other NFC-toting gizmos has been marked for convenience.
What about the other connectivity options?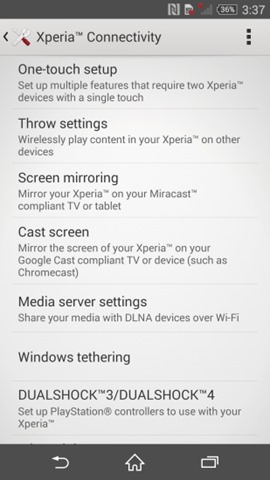 Sony has thrown in pretty much it could think of. Apart from 3G, you get dual-band Wi-Fi (including support for the latest ac standard), Wi-Fi hotspot, Wi-Fi Direct, DLNA, A-GPS, USB 2.0 and TV-out via MHL. Oh, we forgot to mention Bluetooth 4.0.
Does the Xperia Z3 support USB OTG?
Yes sir.
How much storage is actually available to use? Is the storage expandable?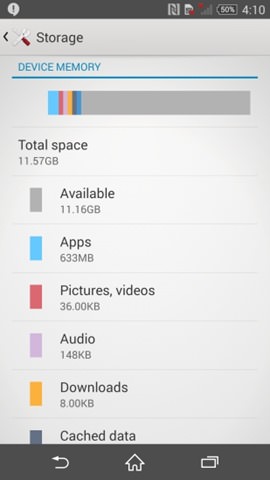 Out of the 16GB internal storage, you get a little over 11GB to use for apps, media and personal data. There's a microSD card slot hidden under a flap on the right, and you can cram in up to 128GB more.
Is the Sony Xperia Z3 waterproof? Can I soak in my bathtub and watch movies on it?
The device conforms to IP65/68 ratings, which means it's dustproof and waterproof. Not only that, it can withstand low-powered jets of water too. You can definitely take it into the shower or let it give you company in the bathtub, as long as the two flaps on the sides are sealed firmly. You can even take it swimming and shoot pics underwater, but do remember that it's only rated to survive submersion in up to depths of 1.5 meters, and for up to 30 minutes.
How capable is the Xperia Z3's primary camera?
Very. We have more on it in its camera review, and you can also find more details on the features offered by the camera app along with more image samples in the Xperia Z3 review. Suffice to say that the Z3's primary snapper is extremely capable and versatile enough to shoot well in a variety of different conditions. The app is loaded with features too, and even allows for downloadable plugins to add functionality, just like the lenses concept on Windows Phone. We also appreciate the dedicated hardware shutter key, which lets you get into shooting mode straight from standby and even lets you shoot underwater (the touchscreen can't be used when wet, in case you didn't know). There are quite a few options to tweak and polish results, so if you don't mind the effort and time required to explore and try them out, you can come up with some photographic masterpieces of your own.
What version of Android does the Xperia Z3 run?
The very latest Mountain View has to offer, i.e. Android KitKat v4.4.4. As usual, Sony's custom UI runs on top.
Any special software features?
Lots. While Sony's custom skin doesn't alter the Android flavour drastically in terms of the interface, there are tons of other useful options. We aren't talking about the slew of first-party apps, content hubs and other apps (many of the third-party ones are quite useful), but the options available under settings. There are many options that let you tune the device as per your liking, covering areas like audio, display, power management, personalisation, and connectivity. Oh, Sony's Small Apps is yet another useful software feature, giving you access to commonly-used functions like calendar and calculator in a jiffy.
Do I need to sell one of my kidneys to buy a Z3?
The short answer to that is yes. The long answer is that it'd really depend upon your bank balance and how desperately you want one. Sony has priced it at Rs 51,990, so you can be the judge.