"The Sprint-HTC device will be a 'mobile smart hub' with 5G network speed"
America's telecommunication company Sprint has announced a partnership with HTC to manufacture a "mobile smart hub" with 5G connectivity. The device is expected to launch in the first half of 2019. It'll be the second device from the telco with the next-gen network speed. Sprint, prior to HTC, has approached LG to make a 5G-compatible smartphone, which is also expected to launch early next year. There are little details about the handset yet.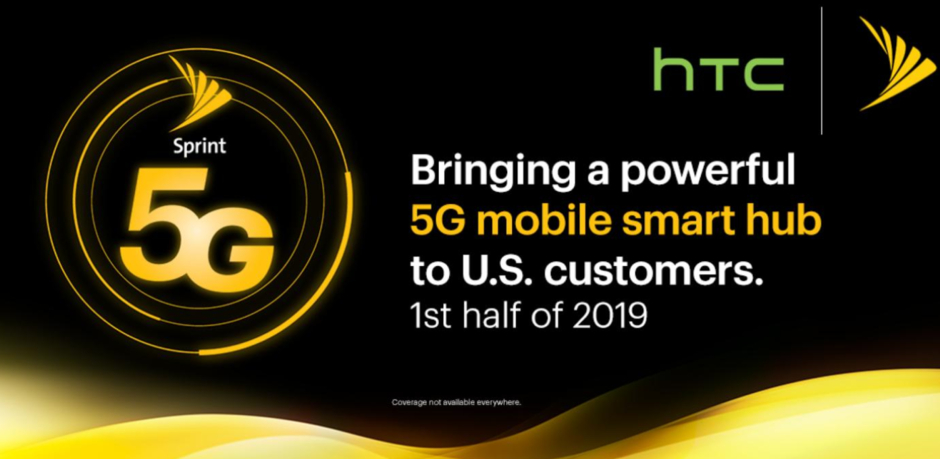 Coming back to the Sprint-HTC device, it's said to feature Qualcomm's upcoming Snapdragon X50, which is touted to deliver gigabyte-class high-speed internet with LTE support to multiple gadgets. Furthermore, the company has cleared that it won't be a 5G smartphone. Instead, the product will most likely resemble a portable hotspot device. We're short of other features and specifications of the device at the moment.
Sprint plans to first launch its 5G service during this timeframe in nine cities, including Atlanta, Chicago, Dallas, Houston, Kansas City, and New York City. And, the upcoming devices in collaboration with smartphone manufacturers will only boost the network.
The 5G cellular network is expected to see a wider rollout by 2019. Motorola has already announced a 5G Mod for Moto Z3, while several smartphone OEMs such as Samsung, Xiaomi, Huawei, Vivo, and OnePlus, have confirmed to launch their devices with the successor of 4G network next year. It'll be interesting to the see how much difference the network is going to make in real life and what all important improvements it's going to bring to our already connected lives.