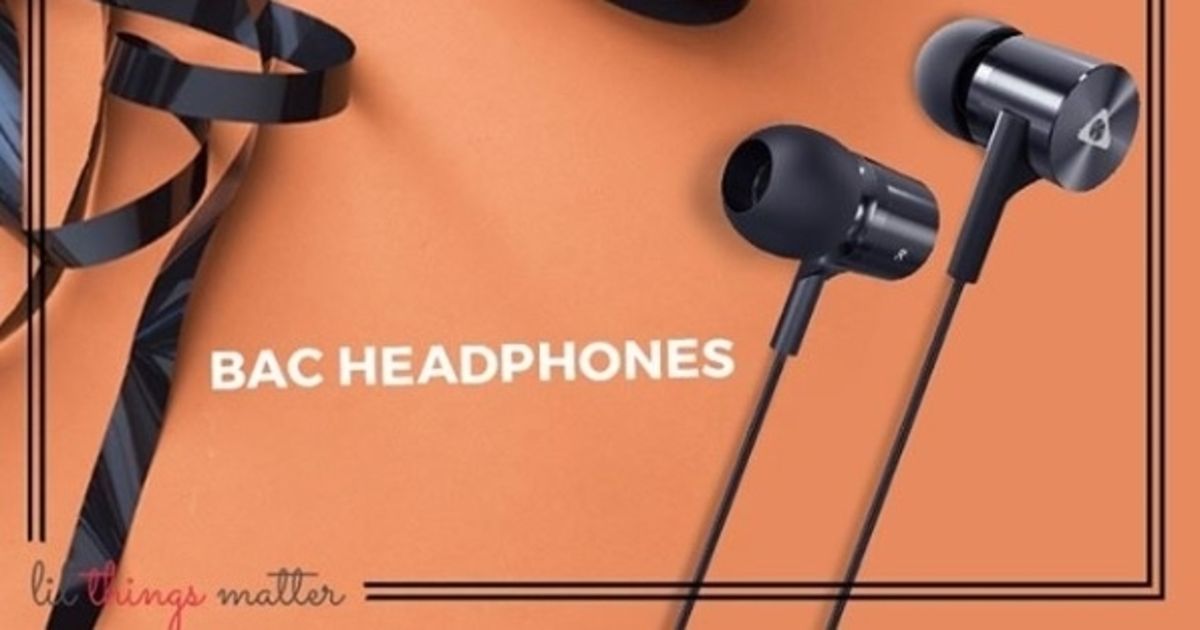 "Stuffcool's new in-ear hands-free earphones named 'bac' come with metal housing and nylon braided cable"
Stuffcool, one of India's leading tech accessory brand, has launched a new in-ear hands-free earphone named as bac. The earphone can be purchased from both offline and online stores such as Amazon, Flipkart with a special introductory price.
The earphone comes with a nylon braided cable to eliminate the irksome tangling of wires when taken out of pocket or bag. Stuffcool has said that the earphone is made for music lovers who can't tolerate any sort of compromise with the audio quality of their favourite songs.


The Stuffcool bac is a 3.5 mm earphone with a cable length measuring approximately 120cm. The driver unit is of 9 mm, used to convert electrical signals into sound and a comes with low 16 ohms of impedance. It features stereo sound and hands-free microphone to attend calls along with volume buttons to adjust the volume as required. There is also a dedicated multi-function button (MFB) that sits above the volume slider and carries functionality to receive and disconnect calls. The MFB can also be used for changing tracks and to active voice assistants like Siri in I-phone and Google assistant in Androids.
To ensure better audio output, the bac's earheads and the housing of aux connector are made up of metal. The presence of metal elements instead of plastic also adds in giving it a premium look and durability.
The earphone comes with 6 months manufacturer warranty and is available three different colour variants – blue, black and silver. While the regular price is Rs 999, Stuffcool is offering it with an introductory price of Rs 799 to attract buyers. The pair will be available at the leading stores and online shopping sites like Amazon, Flipkart along with Stuffcool's own website.