"Suich has launched three power banks in India that are priced up to Rs 999"
Indian firm Suich has launched three new power banks in the country. The brand's power banks come with 5,000mAh, 7,000mAh and 10,000mAh battery capacities. All of the company's power banks are manufactured under the Make In India initiative in factories located in Sidkul, Haridwar and Uttarakhand.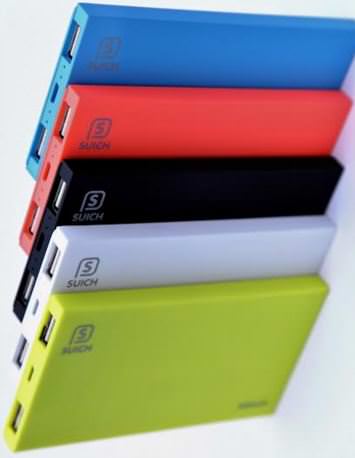 All the power banks get nine layers of circuit protection. They are temperature resistant, and offer protection for output and input over-voltage, overcharge and over-discharge. They can automatically detect when the charger is plugged in the wrong way and stop charging. Additionally, they feature a reset mechanism where you can press the power button if they stop responding.

The Suich power banks come in multiple hues including red, green, yellow, white, blue and black. The 5,000mAh, 7,000mAh and 10,000mAh power banks have been priced at Rs 599, Rs 799 and Rs 999 respectively. They will be available exclusively on Paytm starting December 13th via flash sales.