"The new TCL phones are still in the prototype stage, but have the potential to offer more than what a regular foldable phone does"
TCL has not actively tried to compete against mainstream smartphone brands, but the company does have a bunch of interesting ideas that it is working on in the foldable phone segment. Recently, TCL showed off two very interesting concept foldable phone designs that included a triple-folding smartphone and one with a rollable display panel. The two TCL devices are not quite ready for production yet due to a varying range of factors, but given the scope, this can herald a whole new generation of device form factors.
Beginning with the triple folding device, the TCL design used three separate display sections of a single foldable panel. This offers a regular smartphone-like experience when entirely folded. Opened up fully, the device transforms into a 10-inch tablet, therefore making it the ideal definition of the phone to tablet transformation that foldable phones have been trying to advertise since the start. It can also be folded two step, hence turning it into a smaller tablet with a third, folded section that can be used to prop it up like a laptop.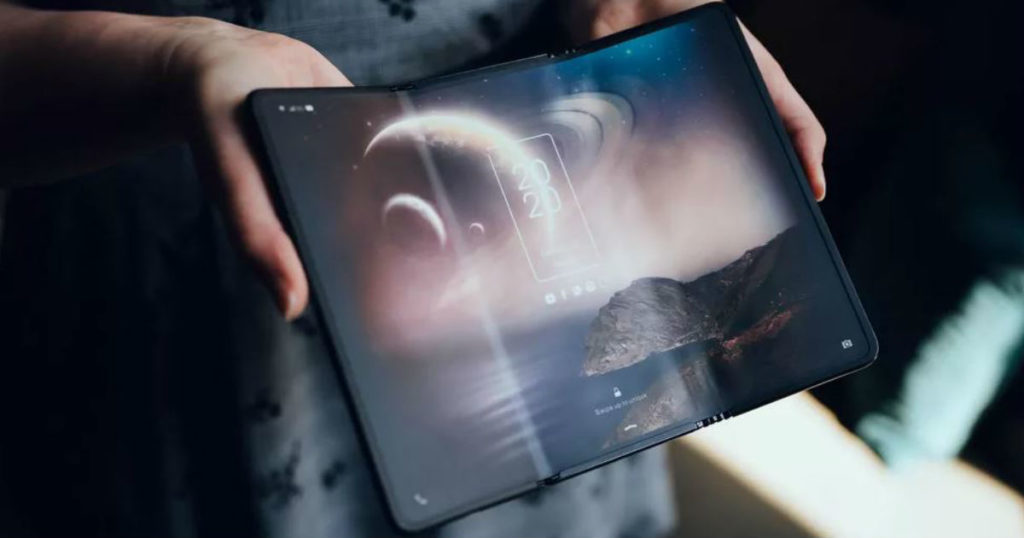 The second design is that of a slide-out smartphone equipped with a rollable display panel. Like all foldable phones, the rollable phone resembles a normal phone when the display is kept rolled in. However, users would be able to slide out the rest of the panel, which rolls outward with the phone's sliding mechanism to offer more screen real estate and bring a tablet-like usage experience. When rolled in, the device would resemble something similar to the Mi Mix Alpha, which has a wraparound display and offers yet another imagination of how foldable devices can be so diverse in the long run.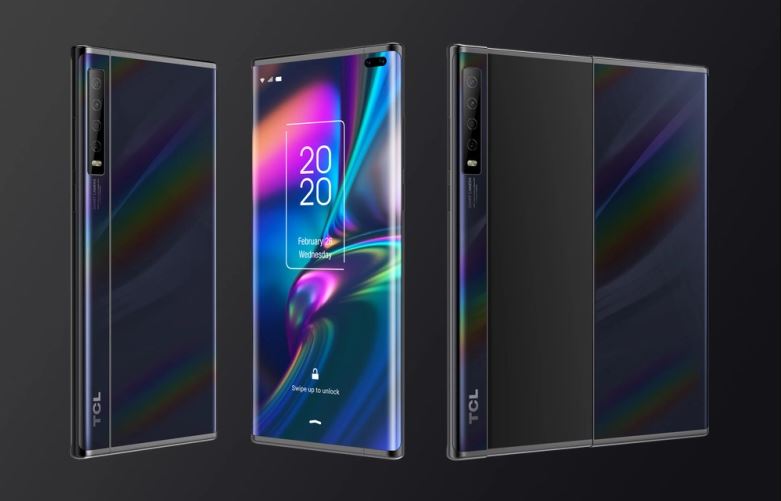 While the concepts look very promising, there are multiple problems at hand. Starting with the triple folding design, the entire device becomes incredibly bulky when all the displays are folded. The bulk is due to the presence of three displays, three solid metal hinges that are required to keep the device in place, a frame that can realistically hold it together in the long term, and three batteries that power the entire device. With a regular smartphone measuring about 8mm in thickness, the TCL triple folding phone design looks like it nearly measures an inch in thickness, which is unrealistic for an everyday phone.
As for the rollable phone concept, we have all come to know that moving parts on the device can make it prone to being damaged. As a result, having the display and a supporting frame slide out may be a big deterrent towards the longevity of the device, and in turn, be less than ideal for a production smartphone. Then, comes the question of software — while TCL is pioneering a true phone to tablet form factor, Android is still far away from seeing apps that can make use of such versatility. It makes little sense to have a phone that can offer hardware flexibility, but have no software to make use of it.
Nevertheless, the TCL preview offers us a very interesting glimpse of the innovation that smartphone OEMs may introduce in the year or two to come. TCL has previously stated that it has even more foldable phone designs at work in its labs, so going forward, we may be privy to even wilder smartphone designs from the company.