"Instead of immersing you in the world of virtual reality, or augmenting your surroundings with AR, TCL's Wearable Display brings a large-screen TV to your eyes"
TCL is a brand widely known for its televisions in India, though it does have a few smartphone brands under its belt, including TCL and BlackBerry (it licensed the brand name from the Canadian company for manufacturing phones). But it seems that the Chinese company doesn't want to remain behind when it comes to the next big thing. It's already working on foldable displays among other things. One such cool tech that it showcased at IFA 2019's show floor is a Wearable Display prototype. Now I wouldn't necessarily consider it as a breakthrough idea since companies have been trying to do something similar ever since the Google Glass, and more recently with AR or VR headsets. TCL's idea is to simply offer you a screen in the form of a wearable glass.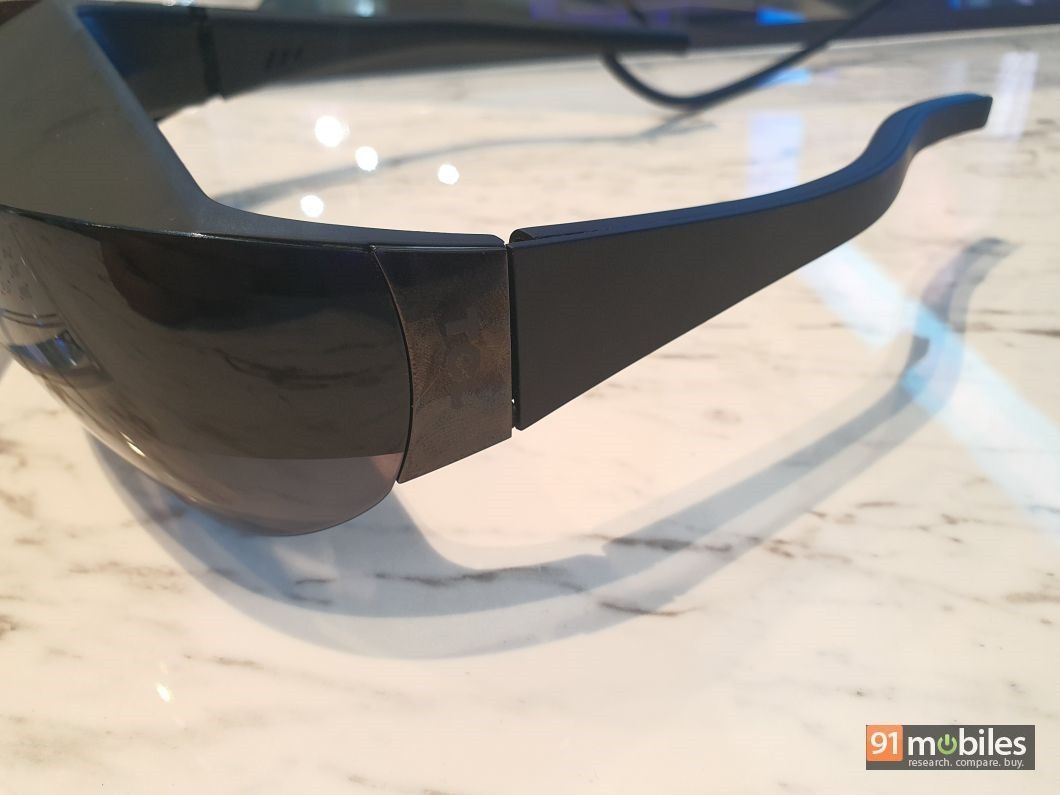 On one hand, such an idea seems underwhelming, but perhaps it's more practical too. That's what I thought when I got to try out the Wearable Display prototype. Connected via a Type-C cable to the phone, the glasses offer a 100-inch micro-OLED display letting you enjoy videos (or even games in the future) in an immersive fashion. With each eye of the device offering full HD resolution, the visuals are quite punchy too. For sound output, the device has bone-conduction speakers. And you also have the option of plugging in your earphones into the phone to get a better audio experience.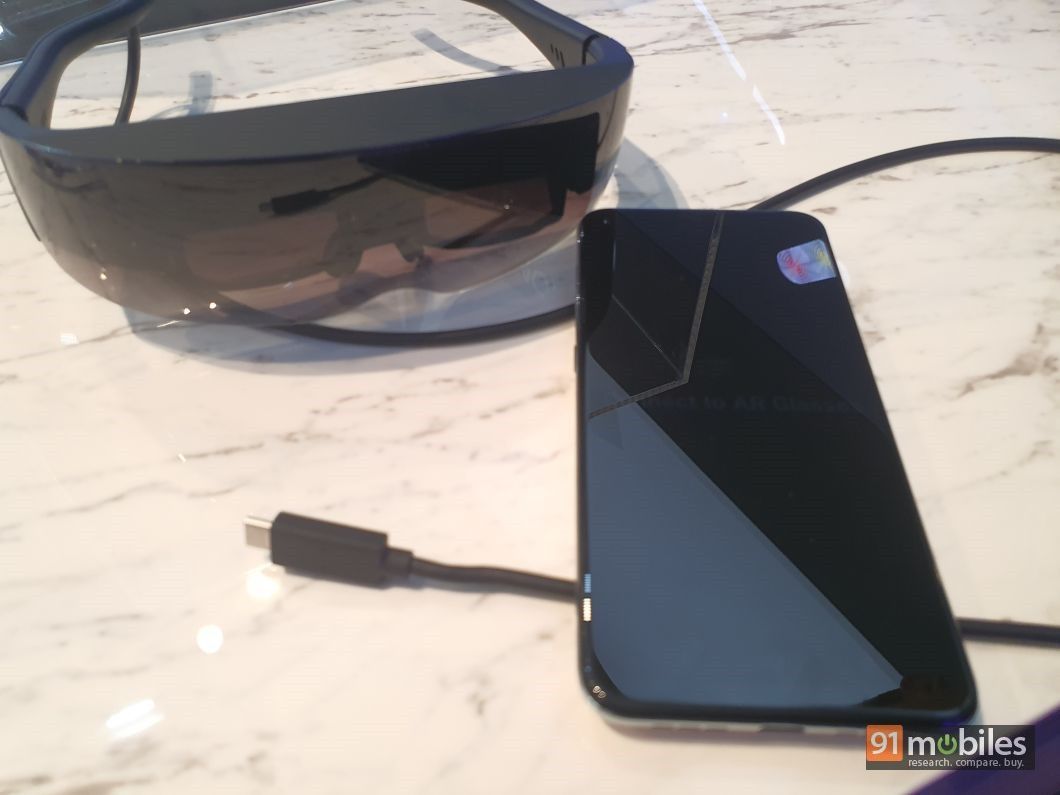 What's more, the product supports head-based navigation gestures, so if you've used a VR headset before then you know what to expect. Stay on a certain video to instruct the device to play it or move your head left to go back. Considering it's a prototype unit, the TCL Wearable Display doesn't offer any other navigation option, but it's not hard to fathom that you could do almost anything in this manner, though flawless execution would be the key. You can also interact with the device using voice commands.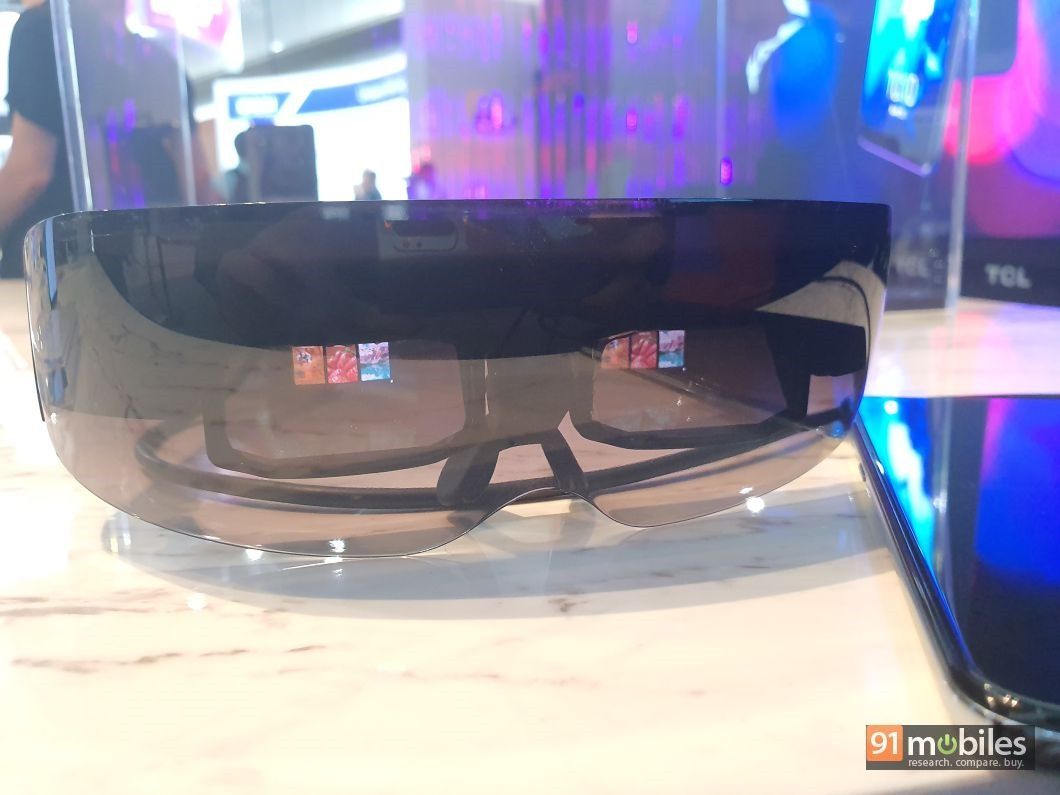 The unit itself isn't too heavy and the frame easily rests on your ears. And it shouldn't cause any nauseating effect either as it doesn't completely close around your eyes. On the flipside, the experience might not be as immersive as a virtual reality environment. Part of the reason that it doesn't have much weight is that the TCL Wearable Display doesn't have any battery and utilises the phone's power to run.
I also spoke with TCL's spokesperson about the Wearable Display, and he highlighted the fact that the glasses would work with any Android phones. It remains to be seen if the user would need to download any app for the same or not. The company is also trying to figure out if this connection can be established via Bluetooth to enable a more seamless experience. The product also has interesting potential for gaming as one could use the tethered smartphone as a controller to play games, though game developers might need to tweak settings to ensure a good, lag-free experience.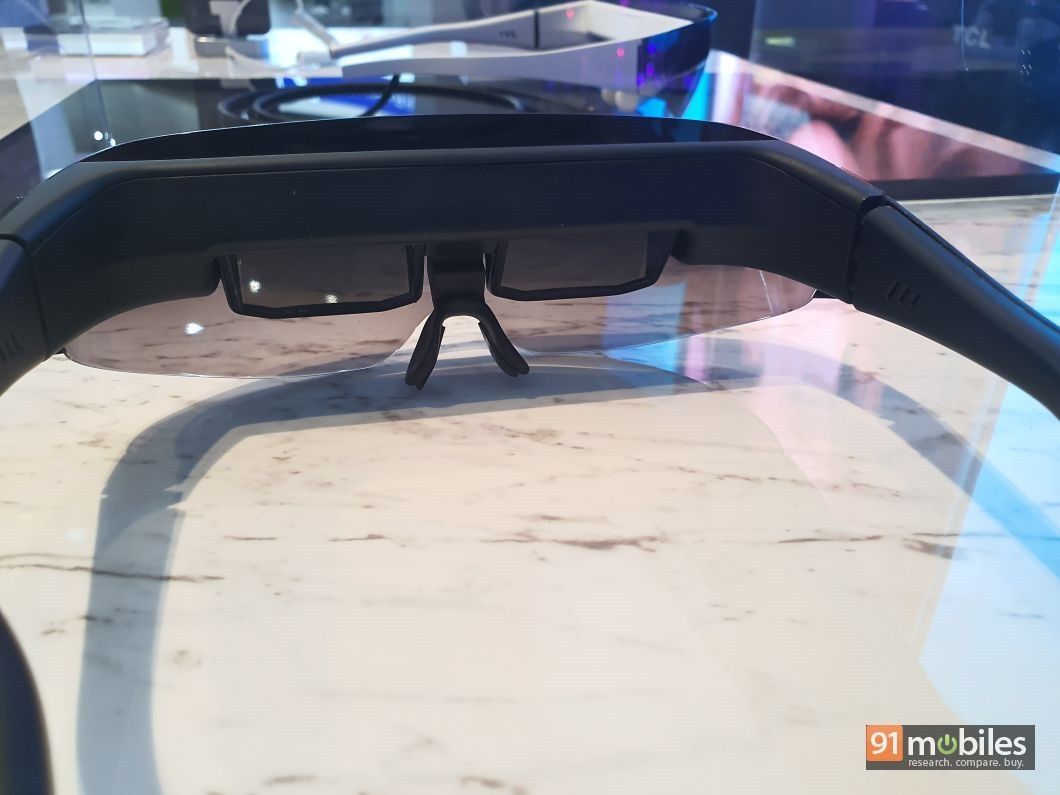 As far as the commercial availability of TCL's wearable display is concerned, we can expect it in the year 2020. However, the company hasn't specified the price segment or target audience for its prototype. With that said, it does seem like an interesting idea, and I'd love to see how it can benefit consumers apart from just watching videos in a more immersive way.