"As 2018 draws to a close, it's time to take a look back at our favourite tech from the year"The editorial team at 91mobiles got to play with some very cool tech this year, and going by our annual tradition, the team members sat around a table sipping coffee and discussing the most exciting tech trends, features and gadgets that gave them goosebumps. Here's what transpired.

Deepak Dhingra:
new smartphone form factors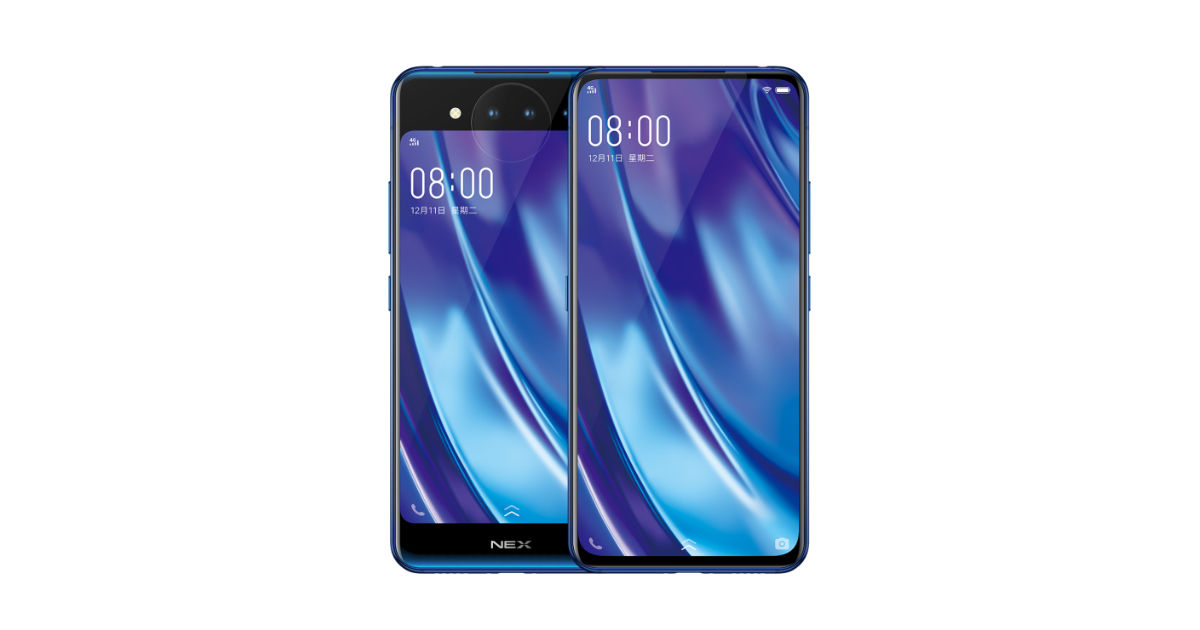 AI went mainstream, phone cameras became really capable, and smart assistants finally grew up to turn into useful aides – this year saw a lot in terms of evolution of smartphone tech. As far as I'm concerned though, the one aspect that really rocked my boat in 2018 was the fact that smartphone manufacturers went to great lengths to shave off the bezels on their offerings. Display notches had already started appearing on phones going into 2018, but as the year progressed, brands started playing around with those too, implementing different designs and launching phones with the so-called waterdrop notches and towards the end of the year, pin-hole notches as well. However, the really exciting trend was the appearance of phones that took different routes to achieve a bezel-less design. I'm referring to phones with pop-up cameras (like the Vivo NEX and the OPPO Find X), sliders (like the Xiaomi Mi Mix 3 and the Honor Magic 2) and others that toyed with convention as far as traditional smartphone design is concerned. And while there have been phones rocking dual screens earlier, the new Vivo NEX 2 proves we can look forward to more such innovations going forward too. With foldable phones looming on the horizon, I'm sure 2019 is going to be quite exciting as well.
Ketaki Bhojnagarwala: affordable, accessible tech
We're no strangers to cheap gadgets in India, but over the last year, I've been frankly amazed at the quality of affordable devices that we've been treated to. I'm not just talking about VFM products here, but specific features that were earlier relegated to more premium products. For example, you can buy a Snapdragon 845-powered smartphone for under Rs 20k, courtesy of Xiaomi's sub-brand POCO. That's half, or in some cases, a third of the price of similarly-specced offerings. Last year, it had become a running joke that most budget smartphones featured identical design. No more, as phone-makers are now adopting materials like glass and gradiented hues to differentiate their products. Nokia has taken the lead here with some exquisitely crafted mid-range phones like the 5.1 Plus and 8.1, and other brands like ASUS and Realme have released some stunning affordable phones too. Even erstwhile flagship-era features like bezel-less displays, waterdrop notches, face unlock, in-display fingerprint scanners and multiple cameras have percolated into budget and mid-range devices.


Smartphones aren't the only category subject to this phenomenon. You can now pick up a 4K TV for Rs 30k in India, and a smart TV for even less. Xiaomi paved the way with the launch of its Mi TV range in India, and other brands like TCL, VU, Kodak and Thomson have followed suit. The trend has caught on in other categories as well, including wearables and smart home products. It's been heartening to see technology become more affordable, and therefore more accessible to consumers, and I'm looking forward to see what inroads 2019 brings on this front.
Nitansh Rastogi: coming of age of phone cameras


For me, the biggest trend of the year was the fact that the phone cameras became really really capable. While Samsung showed the possibility of DSLR-like dual-aperture with the S9 duo, Huawei got the title of the world's first triple camera-toting P20 Pro. In hindsight, that was just the beginning as we saw more and more brands join the triple-camera bandwagon. Samsung went on to launch the Galaxy A9, with not one, not two, not three, but four rear cameras. Of course, we saw multiple cameras on the front too. And who can forget Apple, which utilised Smart HDR to offer the best camera output across conditions. Thanks to the powerful NPU in the A12 Bionic chipset, the brand was also able to offer portrait mode with just one camera on the iPhone XR.
But for all these innovations and multi-camera smartphones, what if I tell you the trusted shooter that I carry in my pocket is a smartphone with a single rear-facing camera? Well, many of you would have guessed it right – it's the Google Pixel 3 XL. Google's Machine Learning and Artificial Intelligence ensures that the Pixel 3 duo can capture impressive images, anytime, anywhere. And I haven't even mentioned features like the Night Shot mode and Super Res Zoom, which make my DSLR obsolete in more ways than one.
Abhiman Biswas:
Digital Well Being and Screen Time
Black Mirror's Arkangel and Creeped Out's Marti on Netflix are scary representations of how serious the issue of smartphone addiction or screen dependency is. If you got the reference, chances are you have a case of screen dependency too. It seems that the good folks at Apple and Google are either binge-watching or smartphone addiction is a real thing. In 2018, Google and Apple introduced Digital Well Being and Screen Time for their smartphones, respectively. Both these features are different avatars of the same core principle – reducing smartphone addiction. These features let you monitor how much time you are spending on apps across categories like social media, games and such, as well as the amount of time you spent on the phone. By analysing your usage patterns, you can set a time limit on categories that you spent most amount of time on and once the time limit is crossed, the feature will block those apps. I have not been able to test Digital Well Being yet, as that is exclusive to the Google Pixel line-up as of now, but I am using the Screen Time on Apple iPhone 8. I must say the feature has greatly reduced my dependency on the smartphone, allowing me to interact more with the actual world instead of the digital one that we have created. I am indulging more in physical recreational activities and hobbies, which I have not in a very long time. Further, the ability to set a screen downtime at night has been a blessing in sense that I am no more going to bed fatigued from either watching too many videos or playing long sessions of online games. However, the real question here is are we really headed towards a future that Black Mirror's Arkangel predicted or is this for a greater good for humanity? The jury is still out on that.
Prateek Pandey:
fast wired charging
Let's be honest – people live in constant fear of their smartphones running out of battery. In fact, nothing gives a bigger scare than waking up in the morning and seeing your device's battery at just 10 percent. Well, 2018 all but cured my battery anxiety as more and more smartphone manufacturers adopted faster charging standards. From OnePlus' latest Warp Charging tech, to Huawei's Super Charge 2.0 and OPPO's Super VOOC charging, smartphones can now achieve a day's power in just a matter of minutes. In my books, 2018 was the year smartphone manufacturers took battery-charging seriously and I guess the next logical step is to hope for fast wireless charging technologies to flourish in 2019.
Ankit Chawla: the growth of
Indian original entertainment content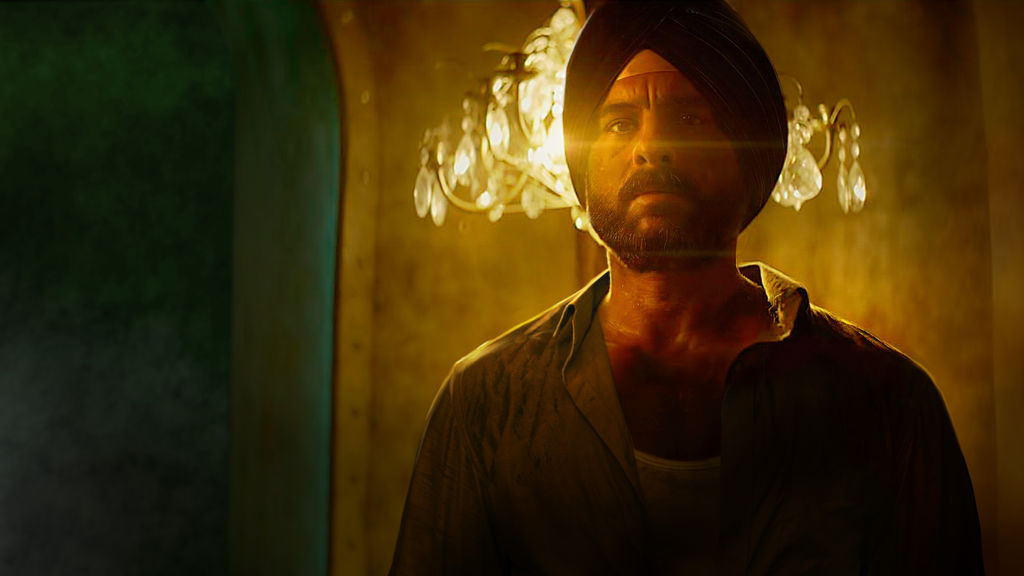 2018 was the year we finally got good – scratch that – great quality entertainment content on online streaming platforms like Netflix, Prime Video, and Hotstar. Sacred Games was a milestone for the Indian content business, helping Netflix establish itself as a solid player in an industry dominated by cable TV soap opera creators. Netflix also had certain other critically-acclaimed releases like Lust Stories, Ghoul, and Rajma Chawal. Amazon's Prime Video also stepped up its game with a big-budget crime drama series, Mirzapur. Prime Video released dozens of stand up routines from comedians like Biswa Kalyan Rath, Kenny Sebastian, Zakir Khan, and more; some of these were actually quite a lot of fun. Hotstar also brought back the classic Sarabhai vs Sarabhai, exclusively online. On Air With AIB, the political comedy show, had some episodes on Hotstar this year but soon got discontinued after the #MeToo controversy on social media. All in all, it was great to see Indians become part of the mainstream online entertainment industry, which had previously only been synonymous with Hollywood. In 2019, I expect a lot more variety in terms of the content being offered, including shows and movies in several regional languages of India.

Shouvik Das:
autonomous driving and computer vision
Autonomous car developments have been going on for a while, but 2018 is when the ultra-futuristic technology started coming into its own. Point in hand is the Robocar, which participated and completed the iconic hillclimb event at the annual Goodwood Festival of Speed, by driving itself. It was a new achievement in the field of computer vision and deep learning, as the heavy tree cover and narrow twists are often in the blind spot of GPS sensors. Autonomous technologies are now hitting the roads, with features such as autonomous emergency braking, active lane changing assistance, and adaptive steering and cruise control becoming mainstream. Radars and multi-camera sensors are now present on every second car in global markets, and even in India, you can own a semi-self driving SUV, the Volvo XC40, for about Rs 40 lakh. The year 2018 has been an exciting one a new age of motoring, one that finally justifies all the sci-fi movies and fantasies that we have made through the ages.

Sohil Nikam:
Google's Night Sight mode
There were lots of doubts in my mind about the execution of Night Sight when Google first debuted it at the Pixel 3 launch event. Then the feature got leaked, and after trying it for the first time, I, like all others, was blown away by the results. From then till now, I still find reasons to sneak into dark places and click killer shots using my Pixel 2, just to revel in the collective gasps of my friends. The word magic has been used to describe Night Sight a lot, but it's by no means an overstatement. The way this feature captures the tiniest of light sources, and smartly makes all the other adjustments needed to come up with a nice image in dark conditions is phenomenal. Night Sight definitely tops the list of the top tech innovations of 2018 for me.
Ashish Kumar:
Google Duplex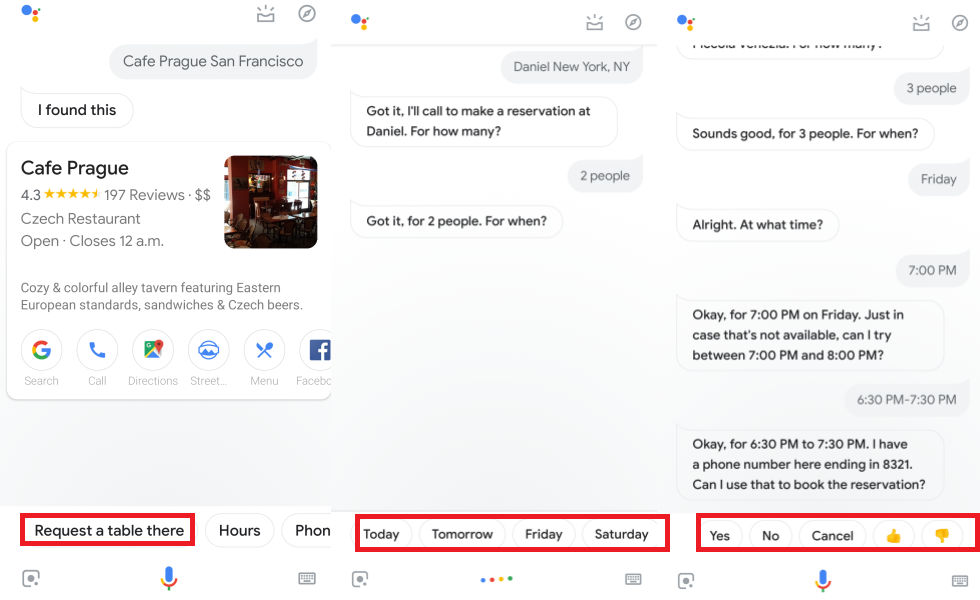 AI virtual assistants, whether it's the Google Assistant, Siri, or Alexa, always reminds me of the Marvel Comics character Iron Man. The "superhero" of course, derives its powers from the suit, and uses the services of a deeply-integrated AI assistant called JARVIS. The assistant follows every command given, going by its moniker that stands for "Just A Rather Very Intelligent System". However, this year saw smart assistants come out from the realm of science fiction, and become truly useful. The search-engine giant Google at its I/O 2018 conference, showcased a bot that can not only talk like a real person but also make natural pauses and speech disfluencies like "hmm" and "umm." The Mountain View company calls it Google Duplex, and apart from sounding like humans, it can also pull off reservations and appointments, almost like a real person.

The feature will likely go mainstream in 2019, and being a Pixel 2 user I can't wait to get my hands on it. More so, I wish Tony Stark could take a page out of Google AI assistant textbook to make Jarvis more humanised in the next Marvel flick, Avengers: Endgame.
Akshay Kumar: the rise of the gaming smartphones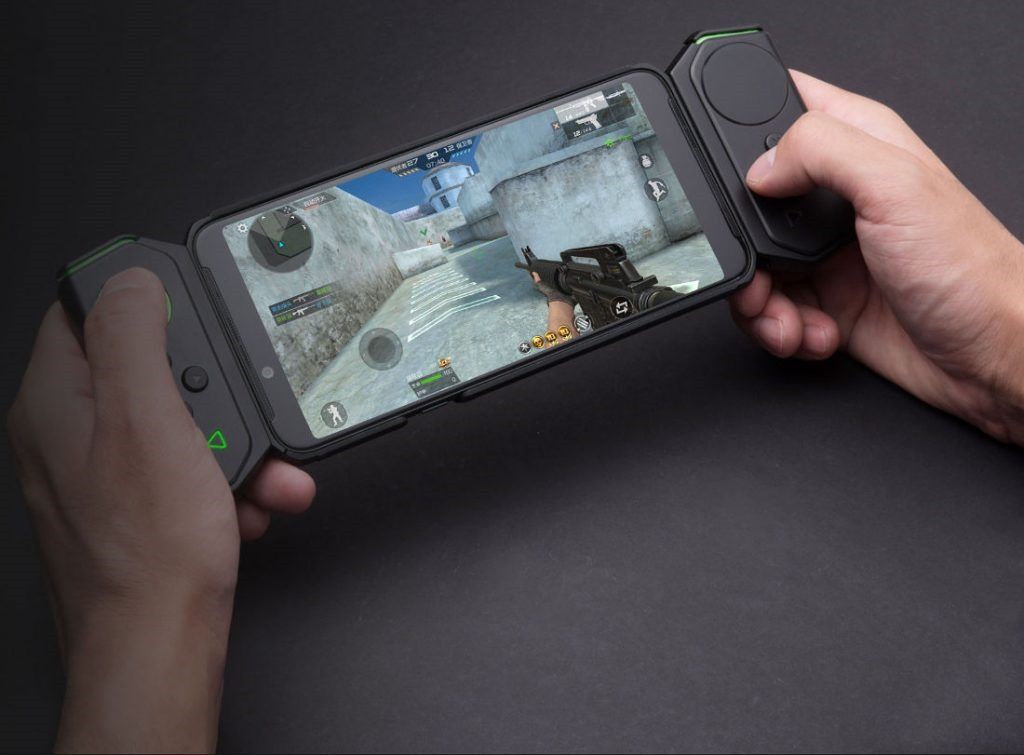 The emergence of gaming-centric smartphones were among the most exciting trends in the mobile world this year. While Razer kicked the trend off in 2017, several popular smartphone manufacturers launched their own devices in the same segment this year. We saw brands like Xiaomi, nubia, and ASUS boarding the bandwagon and introduce their own powerful portable gaming machines to compete in the market. Most of this year's gaming-centring phones offer almost the same set of hardware specs as regular flagship smartphones. However, they distinguish themselves by flaunting more attractive designs, special cooling systems, and a wide ecosystem of attachable gaming accessories.

The Razer Phone 2, Xiaomi Black Shark, Black Shark Helo, nubia Red Magic, Red Magic Mars, and ASUS ROG Phone were amongst the most noteworthy gaming smartphones of this year. While the Razer Phone 2 impresses gamers with its 120Hz refresh display and a custom vapour chamber cooling system, the ASUS ROG Phone has an entire ecosystem of gaming accessories to complement the phone. All of these phones have been designed to deliver a smooth gaming experience without any heating issues while playing graphically-intensive games like Shadowgun Legends, Vainglory and more. Notably, these phones also offer a lag-free, rich gaming experience when playing highly popular network-based multiplayer Battle Royal games like PUBG and Fortnite.
So the bottom line is that this year we witnessed the launch of some of the best smartphones that exclusively offered a hardcore gaming experience. However, all this came with high price tags. In 2019, I expect brands to offer a similar experience on budget and mid-range devices as well.
Shekhar Thakran – PUBG Mobile, the true game-changer
Almost every other year, there are some mobile games that transcend from the hardcore gaming community to the casual gamers' lives. We witnessed this a few years ago with Angry Birds and more recently with Pokemon Go. In 2018, Tencent Games' PUBG Mobile managed to stand out even in this niche selection of mobile games. The Battle Royale game surprisingly managed to sustain its popularity through the course of the whole year, which is extremely uncommon for any mobile game.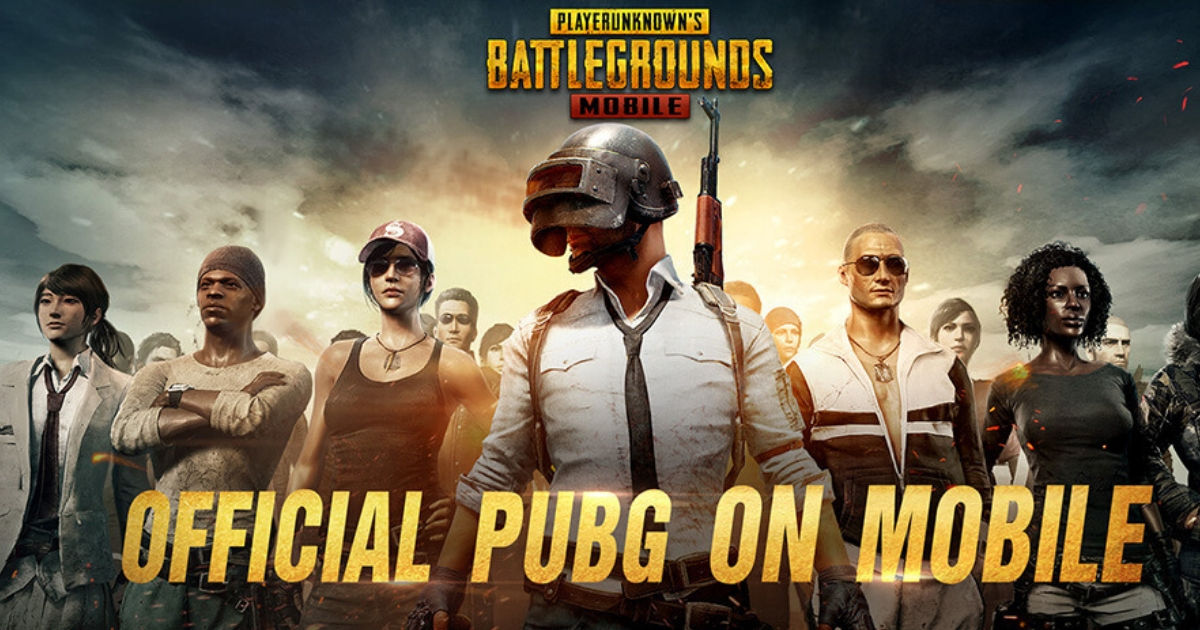 This popularity can partly be attributed to the fact that the game allows for up to 100 players to play together in a single session. Just a few years ago, even this unique feature might not have catapulted the game to such popularity, but with the rise of 4G through Reliance Jio in India, the stars aligned just right. You can imagine the game's popularity in pop culture just by the fact that a parody video on the game by an Indian YouTube channel managed to get around 10 million views in just 24 hours.
As internet connectivity becomes more widely available in India than ever before, we can only expect the gaming community to grow even further in the coming years. Even if PUBG Mobile does not maintain its top spot in 2019, there is no denying the fact that the game will be remembered as the watershed moment for the mobile gaming industry.