"As 2019 draws to a close, it's time to take a look back at our favourite tech from the year"
The team members at 91mobiles got to play with some very cool tech and hot gadgets this year, and going by annual tradition, here's a look at tech trends, features and gizmos that excited them in 2019.


Deepak Dhingra: Samsung Galaxy Fold and the beginning of the era of foldable phones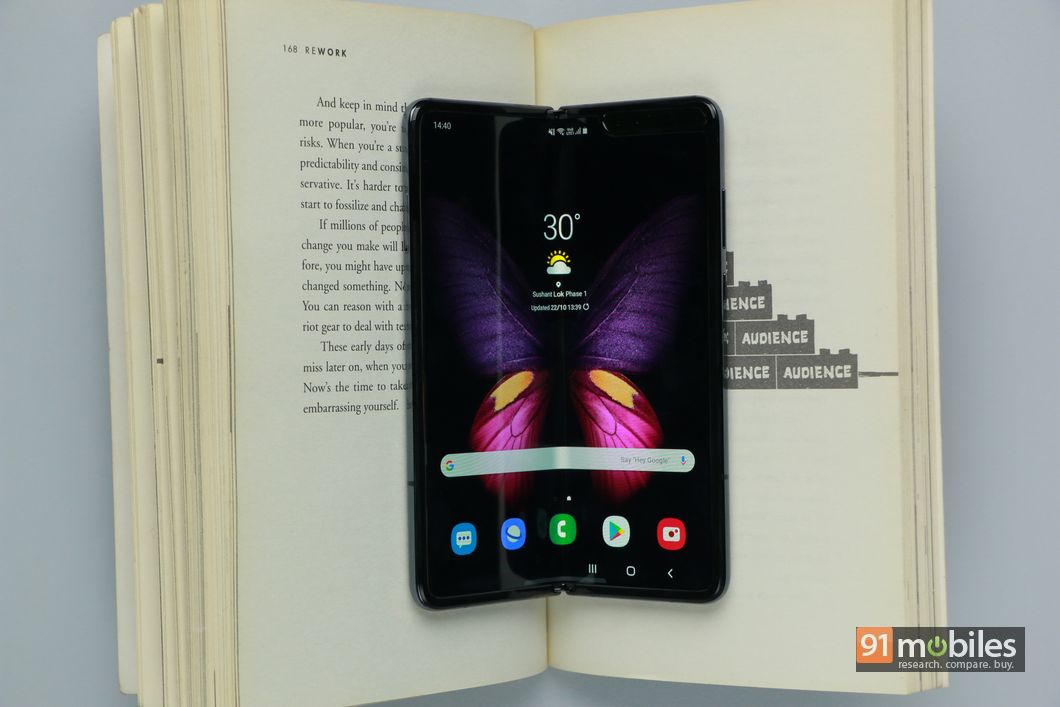 Guys, I think I've seen what the future looks like. I don't have a crystal ball, no, but after I'd played with the Samsung Galaxy Fold, I was convinced that this device would pave the way for smartphones of the future. We've been hearing about the foldable phone concept for a while now, but the Galaxy Fold is the first foldable smartphone which you can buy right now in India. Before I got the chance to use it, I thought of it as a highly flaunt-worthy device. But it's extremely usable too. Mark my words, devices with foldable screens are the future, and year 2020 is bound to bring us more innovations in this domain. I for one, can't wait.
Sanket Vijayasarathy: 90Hz displays
While we have seen gaming phones with 90Hz and 120Hz displays in the past, 2019 saw mass-market phones like the OnePlus 7T and Realme X2 Pro bring displays with high refresh rates as well. 90Hz or 120Hz displays offer more frames per second compared to a typical 60Hz screen. This means you get a buttery smooth scrolling and gameplay experience that can totally ruin typical 60Hz phones for you. Going into 2020, you can expect to see most flagships and premium mid-range phones launch with 90Hz, 120Hz and possibly higher refresh rates as this trend is set to go mainstream really soon.
Shekhar: Xiaomi Mi Mix Alpha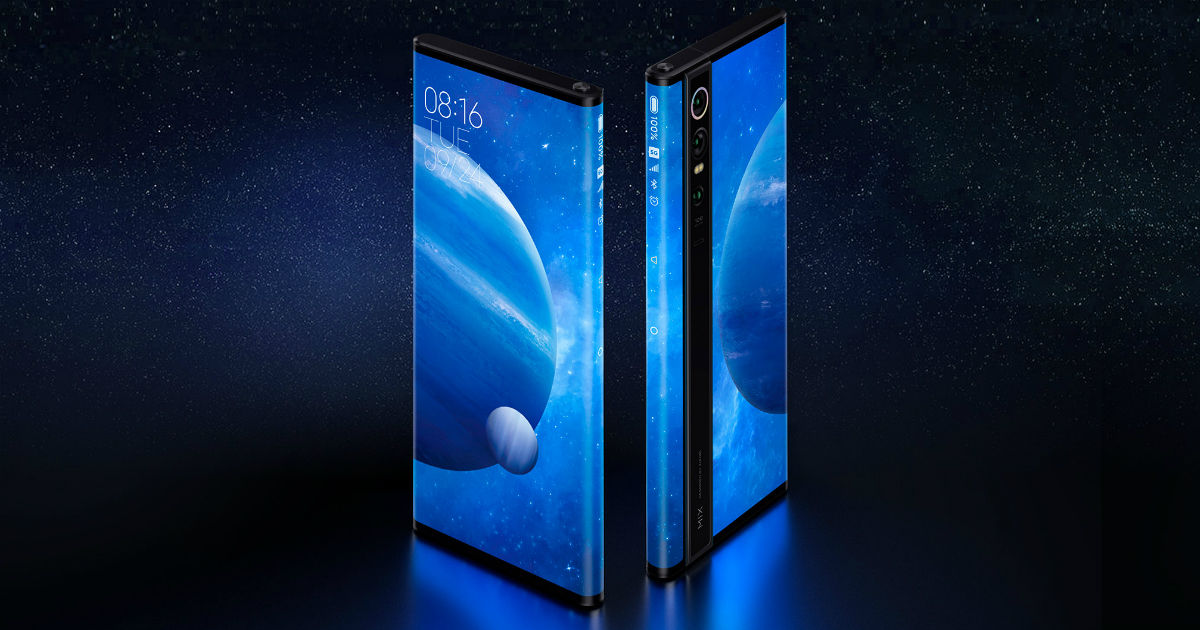 Possibly the most futuristic product showcased this year was the Mi Mix Alpha. The premium handset from Xiaomi didn't just raise the bar for other phones but created a whole new league for itself. Just to share some of its highlight features, the Mi Mix Alpha offers 180 percent screen-to-body ratio thanks to a wrap-around display, 108MP primary camera sensor, 12GB RAM, and 512GB storage. Although we are yet to find out if the handset's design is actually practical or not, the aesthetics of the phone's frame fully justify the risk taken by the brand. With smartphone designs becoming mundane and similar to each other with each passing year, Mi Mix Alpha was the breakthrough phone that would have reminded everyone why Xiaomi started this series in the first place. It will be interesting to see where we go from this phone but if this is what the future looks like, count me in!
Kamal Kant: Dual punch hole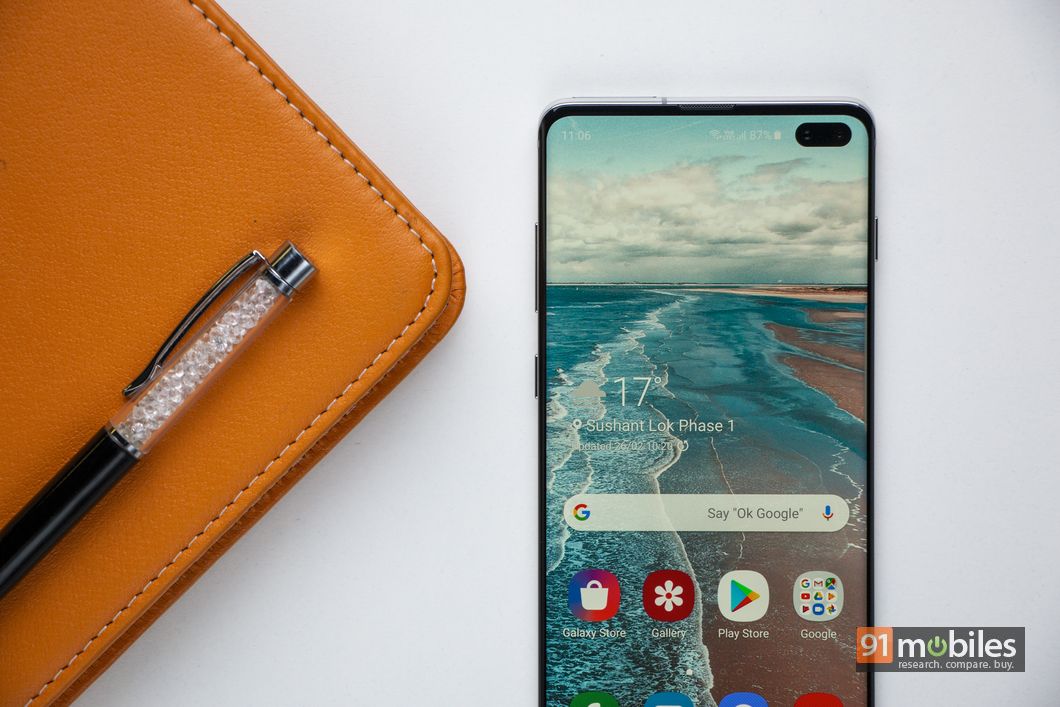 There was a time when we used to adore phones with bulky form factor and broad bezels. With time, smartphones became more powerful on the inside and sleeker outside. We are now witnessing a display revolution in the industry. From bezel-less to iPhone X's notch to WaterDrop Notch, and punch hole display. In 2019 we got an incremental upgrade in the form of Dual Punch Hole design. This technology not only gives you a full display to view content but also gives way to place two front-facing cameras on almost bezel-less phones. Tech brands even made exclusive wallpapers and themes for Dual Punch Hole Display phones, which is great for users who like to 'dress up' their smartphone UI.

Ravi Sharma: Dark mode

In 2019, Dark Mode was the flavour of the season. Less strain on the eyes while scrolling in the dark is the obvious benefit, with the improvements in battery life being the bonus. In fact, it's surprising why Google and Apple didn't think of it sooner! Both Android 10 and iOS 13 brought native Dark Mode to Android phones and iPhones across the broad. While stock Android does bring Dark Mode natively, the fragmented nature of Android means OEMs needed to step up. And step up they did – some brands went even as far as to overlay Dark Mode on apps that don't support it yet. Not all older Android phones have Dark Mode yet due to the aforementioned fragmentation of the Android ecosystem, but we are getting there, with limited Dark Mode support being rolled out to Android Oreo phones.
Siddharth Suvarna: Moto Razr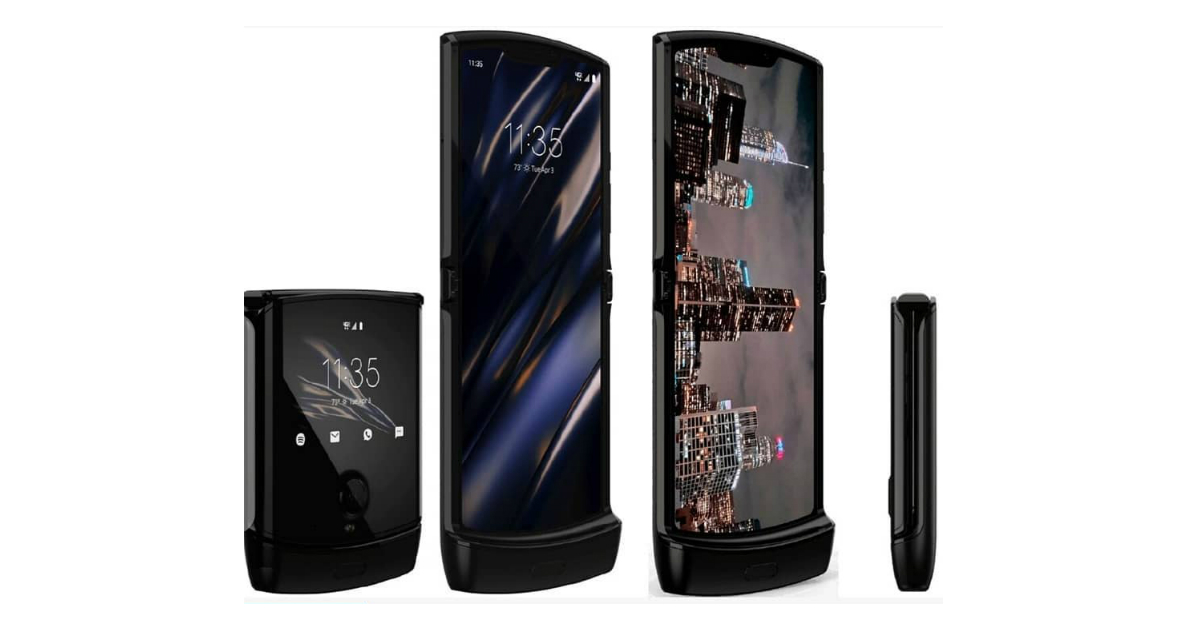 The reincarnation of the Moto Razr was the best thing that I witnessed in 2019. Although the Razr 2019 isn't an ideal foldable smartphone, it is pretty cool. In a sea full of bricks, the Razr is different, just like the Samsung Galaxy Fold. Motorola did a great job with the design and instilling the nostalgia. Most people would definitely prefer a foldable phone that turns into a tablet from a phone. However, we are still not there with such a device, which is why the Razr makes perfect sense to me. It is a standard sized smartphone that is more portable when folded. The Razr 2019 doesn't have the best specifications, but it did show us an alternative foldable smartphone design. Overall, foldable smartphones were my favorite tech in 2019, and the Moto Razr topped the list for me. Excited to see what the next generation foldable phones are going to be like.
Sai Krishna: Growth of Smart TVs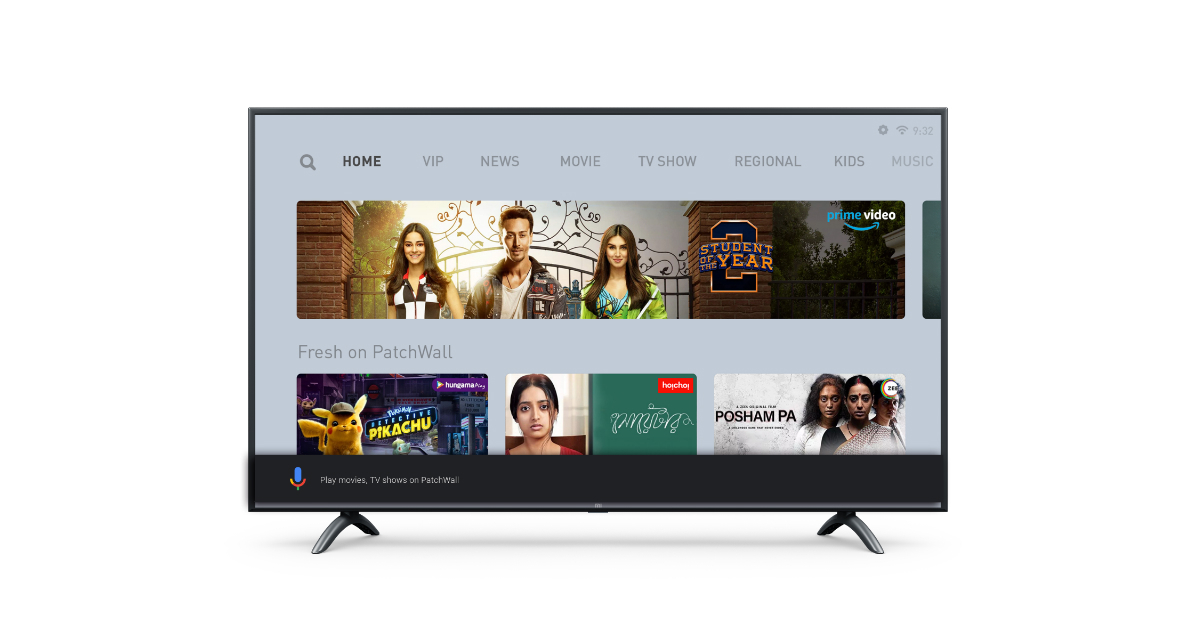 2019 has witnessed a vast growth of Android-powered Smart TVs in the Indian market. Apart from the tier-one brands like Samsung, Sony and LG, numerous brands forayed into the television market. One such brand is OnePlus which launched the 55-inch Q1 and Q1 Pro Android-powered 4K OLED smart TVs. Apart from this, Nokia, Motorola, Vu, iFFalcon were some of the well-known brands to show an impact. On the other hand, Xiaomi smart TVs have become the best-sellers in almost every price segment, thanks to their aggressive pricing strategy and bang for buck hardware. The main reason for the growth, especially in the past few months is the affordable pricing of the 4K panels and also the massive rise of content consumption from various OTT platforms, including Amazon Prime, Netflix, Hotstar among others. These factors contributed mainly to the growth of Smart TVs in India in 2019, and we expect the trend to go only upward in 2020 as well.

Ankit Chawla: Tata Sky Binge
What's better than a free Amazon Fire TV Stick? A Fire TV Stick loaded with bundled subscription to streaming services like Hotstar, Eros Now, Amazon Prime, and more. At just Rs 249 per month, Tata Sky's latest product offers a smooth transition between cable TV and video streaming, mostly for those who are still on the fence. You also get access to missed episodes upto last 7 days, giving it the additional convenience of on-demand viewing. Tata Sky also had a ton of combo plans with Binge, bringing down my monthly entertainment bill considerably.
Ankit Dixit: Primary cameras are still king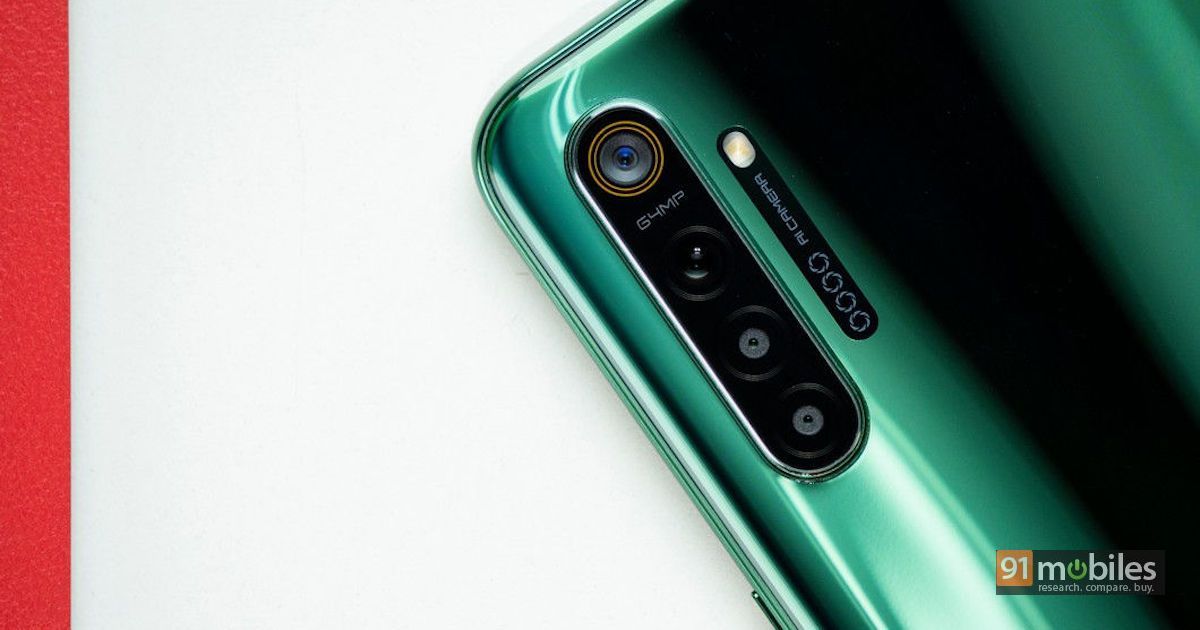 There was a time when the presence of dual cameras on the back of a smartphone was a big deal. However, as technology progressed, the rear of phones got three, four, and even penta-camera setups (five camera sensors). Quad-camera setup in budget phones is becoming increasingly common these days. However, the primary camera sensor of a smartphone is still one of the biggest factors in your smartphone purchase decision. This is because while depth and zoom sensors are replaceable, flagship primary sensors like Sony IMX363 and IMX686 are still marketed by phone brands. Despite the addition of several other sensors, the quality of the primary camera majorly determines image quality. This can be seen in the Pixel range of phones that offer spectacular picture quality despite still sporting single cameras.
Ashish Kumar: FaceApp

Before running into privacy issues, FaceApp took the internet and mobile world by storm. The app gained popularity again in 2019 due to its face-ageing filter that let any user take a selfie-and immediately see what they'd look when they're older. From big movie stars to TikTok users, everyone started using the app. FaceApp quickly became a topic of discussion in the news and on social media such as Instagram, Twitter, and Facebook, which were filled with pictures of ageing friends. However, it was later discovered that FaceApp is a threat to security. The app allegedly scrolls through the user's personal data such as photos and videos in the gallery even when the access is denied. Additionally, the FaceApp would upload photos from your device to its servers. The app developers, meanwhile, claims that it doesn't store data for more than 48 hours.

Nitansh Rastogi: The dynamism of India's smartphone industry

I'm cheating a bit here… instead of selecting a favourite piece of tech unlike my peers – all of which are impressive indeed – what caught my attention this year is how fast-paced our mobile phone industry is. Until last year, no one would have thought that Xiaomi's dominance in the subcontinent could be challenged. Come 2019 however, and analysts are predicting that the Chinese phonemaker could he dethroned soon. What's even more amazing is the fact that it's not just one brand that can be credited for such a scenario. Samsung of course, revamped its entire portfolio and brought some never-seen-before features (such as 6,000mAh battery), while Realme continued to match Xiaomi toe to toe in the past 12 months. Then there's Vivo which shifted its focus from just offline strategy and advertising blitzkrieg to bring strong online-centric models. I'm eager to see how it all plays out in 2020. Do you want to bet if the table-toppers sustain their positions or a new brand will enter the fray?

Mukesh Kumar Singh: 5G networks and affordable 5G phones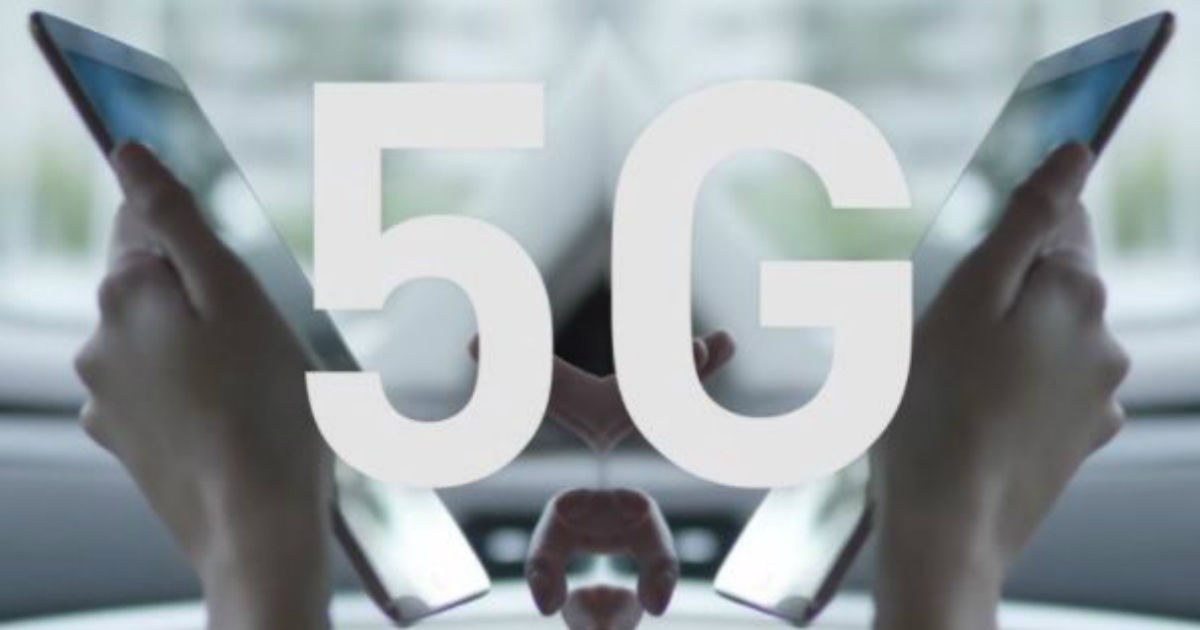 5G is the biggest buzzword in the mobile and tech industries these days. 5G networks are commercially available in some parts of the US, a few areas in Europe, and countries like South Korea already, but in India we are still waiting 5G network deployment. In the new year, we hope that 5G finally knocks our doors. The real experience will come when everyone uses the new tech, and it becomes available to the masses. 5G phones are expensive currently, and I am hoping that in 2020, 5G phones will be launched in lower price brackets. We can definitely say that by the end of 2020, we will be able to use 5G phones in the budget of 15 to 20 thousand rupees.

Kshitij Pujari: Oculus Quest

When social media giant Facebook acquired the VR startup Oculus about 5 years back, the objective was quite clear. Make VR mainstream by creating a device that does not require the heavy-end processing of a computer while still making the experience immersive. With the Oculus Quest, formally announced at Facebook's annual F8 conference, the company had hit all the marks. While the device did not make its way to India, reviews in the west have raved about the device's extensive game libraries and ease of use. As of right now the Oculus Quest is sold out, with orders set to resume in February. This is a real testament to the future of VR and how Oculus is shaping it.

Keshav Khera: High-res camera sensors

High count of megapixels in smartphone cameras are in demand among consumers these days. It was in 2012 when Nokia launched the 808 Pureview with a 41MP camera resolution, but no other brand could make waves in this segment since then. However, since Honor announced it's flagship level device Honor View 20 with Sony IMX586 sensor, most brands started launching phones with 48MP cameras. In 2019, we have seen quite a few phones flaunting 64MP or 48MP sensors, and towards the end of the year, 108MP cameras too. 2020 will be the year where we will see even more devices bringing 108MP cameras. Xiaomi seems to be taking the lead in this segment, as along with the CC 9 Pro, the company also announced Mi Note 10 and Mi Mix Alpha. Realme has also announced that it will be launching the X50 5G with a 108MP camera, and there is speculation that the Samsung Galaxy S11 will also sport the same sensor. I'm looking forward to trying these high-resolution camera sensors and see how they can revolutionise smartphone photography.