Highlights
Air

purifiers

are among the best options you can gift this Diwali
Smartwatches with SpO2 is a great option during this time
UV sterilisers

can disinfect germs and bacteria on your phone, keys, and other items
With Diwali just a few days away, many of you must be scurrying for last-minute gifts to give to your friends and family. 91mobiles has come out with a list of Diwali gifting ideas to make things easier for you. The options here are, of course, tech-related, but given the current situation of rising air pollution and the COVID-19 pandemic, we felt it best to suggest some health and fitness-related products. Below is a list of best tech gadgets for health and fitness that you can buy under Rs 10,000 for your loved ones this Diwali. Whether it's an air purifier, fitness tracker, or disinfectant, we've got you covered.
Air purifiers under Rs 10,000
1. Mi Air Purifier 2C
–

Rs 5,999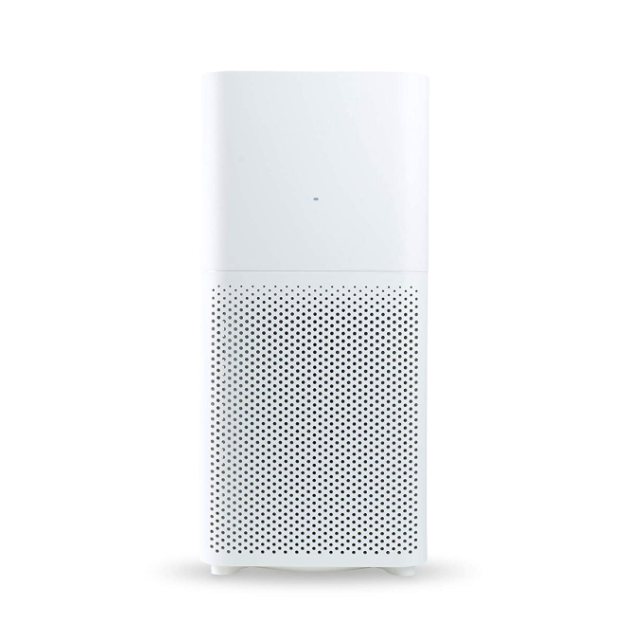 Mi Air Purifier 2C is the cheapest and reliable option to consider if you're out looking for an air purifier under Rs 10,000. The device from phone maker Xiaomi uses a dual-stage filtration technology with a "true HEPA" filter that is said to filter 99.97 percent of indoor pollution. The purifier has a CADR rating of 350 cubic metres per hour that can clean the air of a room as big as 452 square feet in just 10 minutes. There are LED lights to indicate air quality in real-time and noise decibels as low as 63dB.
2.
Eureka Forbes – Rs 8,999
Eureka Forbes is an excellent choice for you this Diwali if you're looking for an air purifier under Rs 10,000 for a master bedroom or hall. The Eureka Forbes is rated to have a coverage area of up to 602 sq ft. The device is ASI (Asthma Society of India) certified and has a six-stage filtration process, with a unique H1N1 Swine Flu resistant filter, lung filter, anti-bacterial filter, and HEPA filter. Other highlights include child mode, auto-mode, timer, silent mode, and multi-colour air quality indicator, among other things.
3.
TruSens Z-1000 Air Purifier – Rs 9,499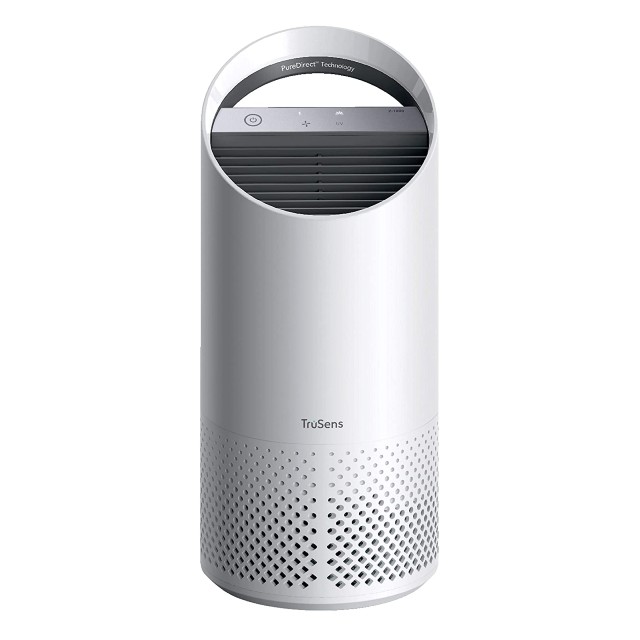 The TruSense Z-1000 is a compact air purifier under Rs 10,000. The air purifier has a circular form factor with 360-degree air suction system and four-stage filtration process comprising DuPont, HEPA, carbon filter, and UV sterilisation. The 250 sq ft coverage area makes the TruSens Z-1000 a perfect purifier for small rooms.
Fitness bands under Rs 10,000
1. Redmi band
– Rs 1,299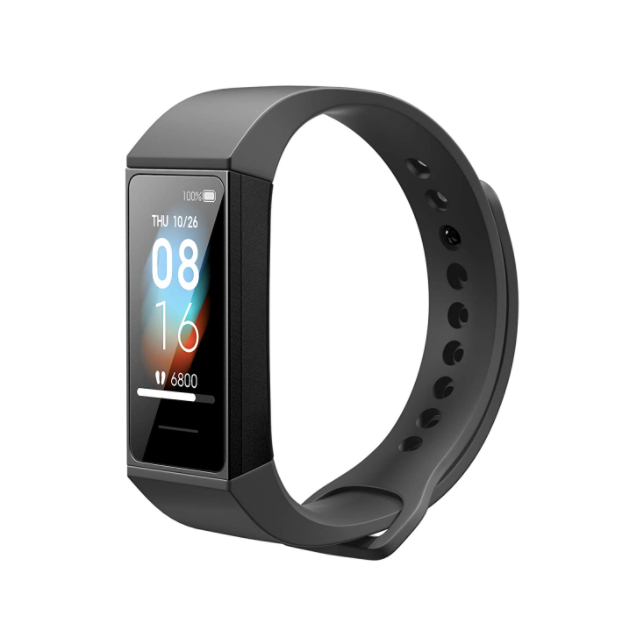 Redmi Band is the first-ever fitness band from Xiaomi's sub-brand Redmi, and boy, it's loaded with features. The wearable, currently selling at just Rs 1,299, packs a 1.08-inch square touchscreen colour LCD screen, 24/7 continuous heart rate tracker, and a bunch of activity tracking features such as steps, swimming, running, and basketball. The Redmi Band also touts SpO2 to monitor the blood-oxygen saturation on the wearer's body.
2. Honor Band 5
– Rs 1,999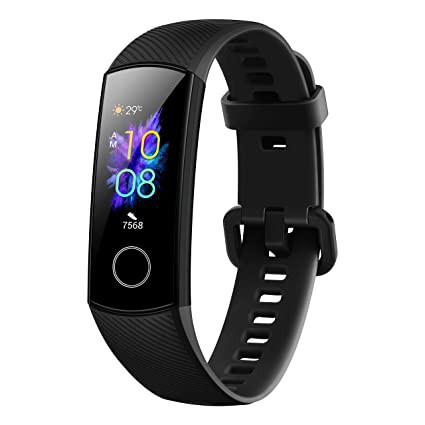 The Honor Band 5 was among the first fitness bands to bring SpO2 monitor at a pocket-friendly price in India. The fitness band from Huawei's sub-brand Honor was launched last year with 0.95-inch AMOLED Full-Colour display, 24-hour heart rate monitor – powered by infrared technology, different types of workouts such as running, cycling, swimming, and more. The Honor Band 5 is retailing in India with a price tag just under Rs 2,000 right now.
3. Mi Band 5 – Rs 2,499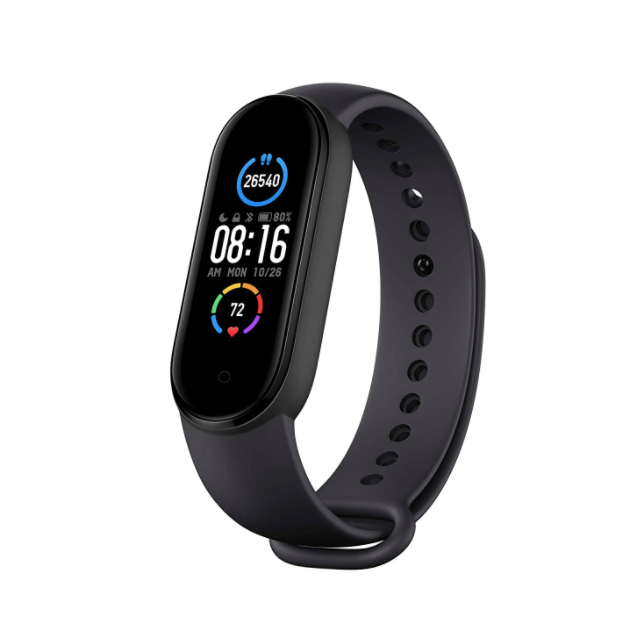 Unlike the fitness band options stated above, the Mi Band 5 lacks SpO2 monitor, but it's still an option worth considering. The latest fitness band from Xiaomi employs a 1.1-inch touchscreen AMOLED colour display, 11 activity tracking modes, PAI (Personal Activity Intelligence) that uses heart rate data to inform users of the desired activity level to stay healthy, and 14 days of battery life on a single charge.
Smartwatches with SpO2 under Rs 10,000
1. Realme Watch – Rs 3,999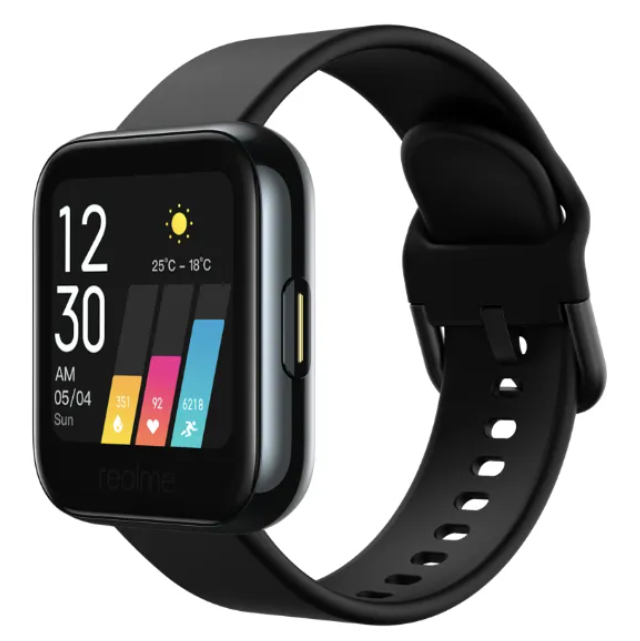 Speaking of smartwatches with SpO2 monitor, the Realme Watch is the first option that comes to mind owing to its affordable price. The other highlights of the watch include a 1.4-inch touchscreen colour display, a variety of watch faces, 14 different sports modes, IP68 water resistance design, and a 24/7 heart rate sensor.
2. Huawei Watch GT 2e – Rs 9,990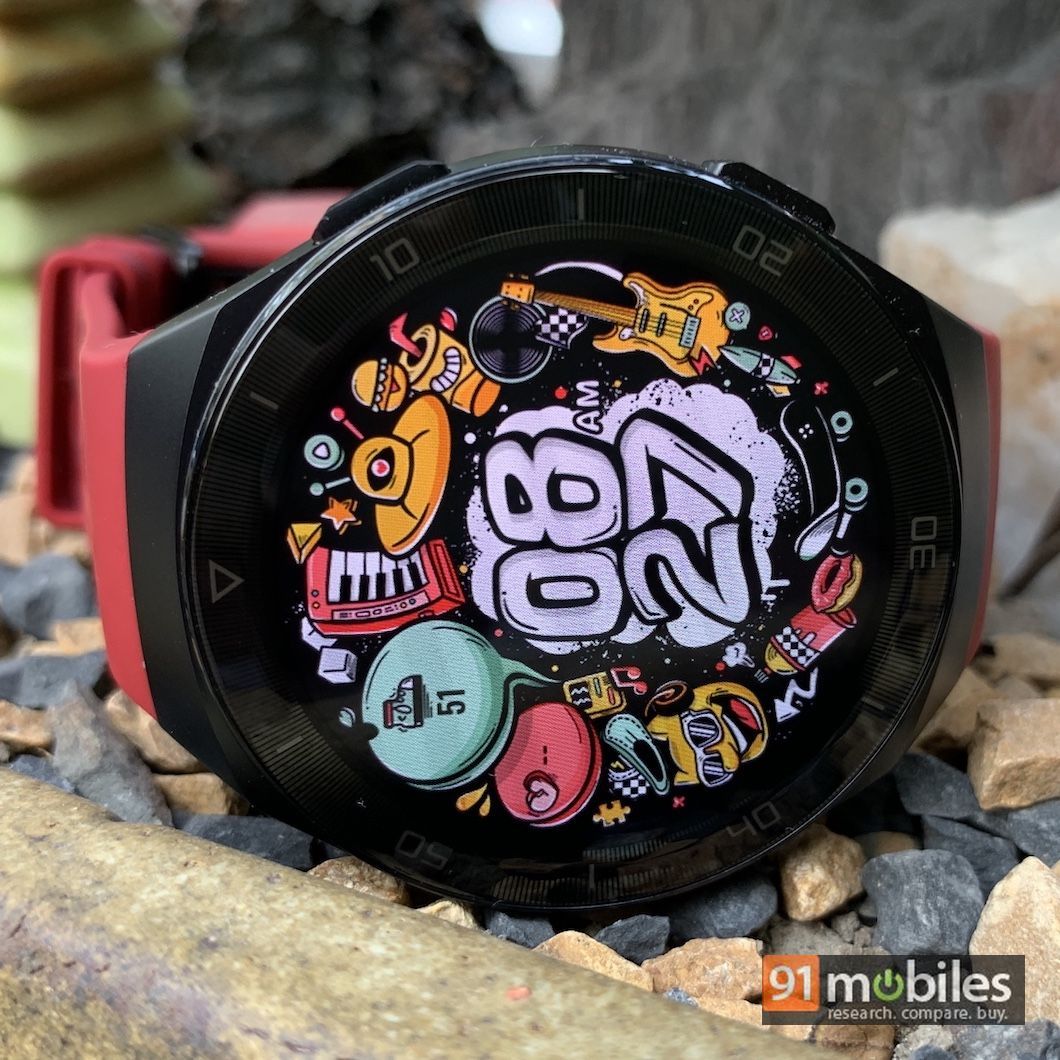 Though a little pricey, the Huawei Watch GT 2e is worth every penny. The smartwatch comes with a SpO2 monitor, sleep tracking, heart rate monitor, 100 fitness tracking modes, and 15 professional workout modes. It also packs an AMOLED screen, 4GB storage, Kirin A1 processor, and Huawei's TruRelax stress management technology, and an all-day activity tracker. The Huawei Watch GT 2e is rated to last up to 14 days on a single charge.
3. GOQii Smart Vital – Rs 5,699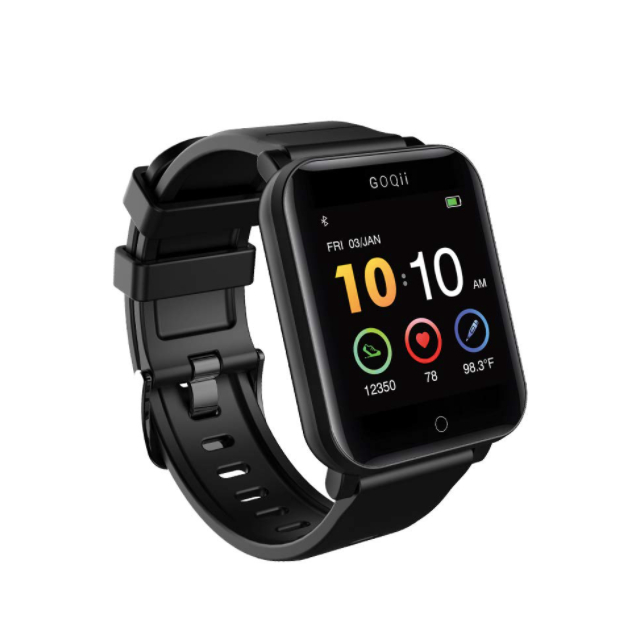 GOQii Smart Vital smartwatch can measure blood pressure, heart rate, and body temperature, in addition to keeping track of the wearer's blood-oxygen level using SpO2. The other specifications of the watch include 1.3 inches colour display with a full touch screen, auto sleep/ steps tracking, and 7 days battery life.
UV sterilisers under Rs 10,000
1. Caresmith RAY UV Steriliser Box – Rs 999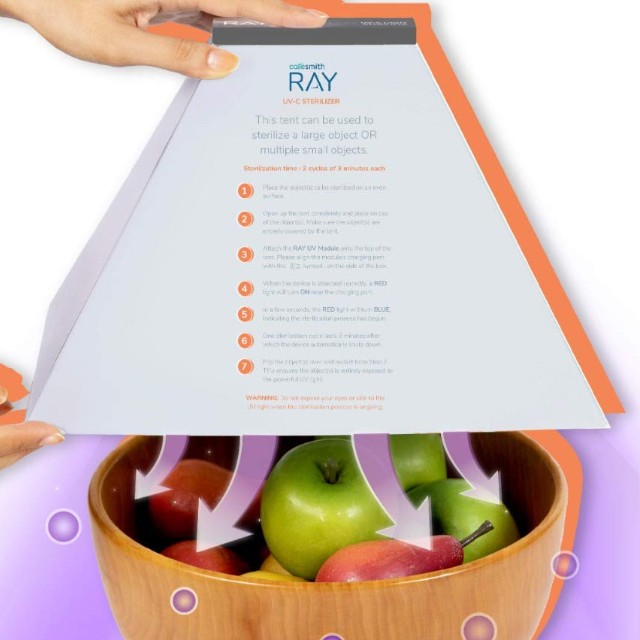 Caresmith RAY UV steriliser should fit the bill if you're out looking for an affordable UV steriliser. The device can disinfect fruits, phones, toys, mask, everyday items, cosmetics, essentials, and more. The Caresmith RAY UV steriliser is rated to kill 99.99 percent microbes in just under six minutes. Additionally, the device has a foldable form factor – making it easy to port/ carry.
2. Samsung UV Steriliser – Rs 3,799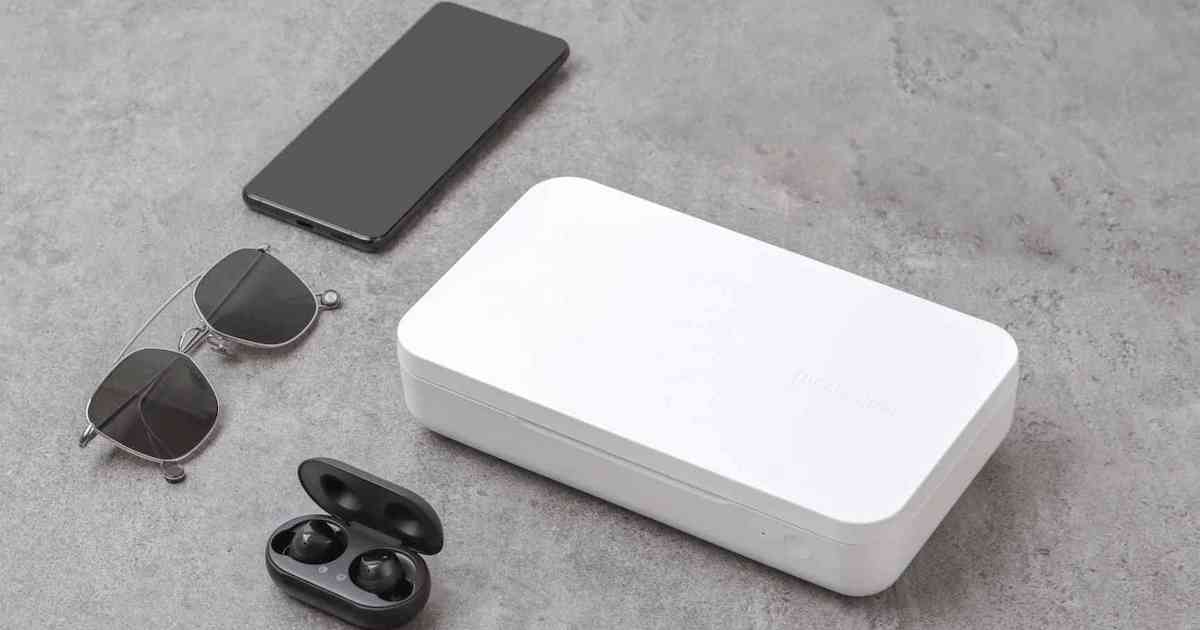 Samsung UV Steriliser can effectively kill up to 99 percent bacteria and germs from smartphones, earphones, and other electronics. The device is fitted with dual UV lights that can sterilise both the top and bottom surface of items that are placed inside. It's designed for phones as big as Samsung Galaxy S20 Ultra and Note 10+; Galaxy Buds and Galaxy Watch. The Samsung UV Steriliser also doubles up as 10W wireless charger to juice up compatible Qi devices.
3. Philips UV-C Disinfection – Rs 8,499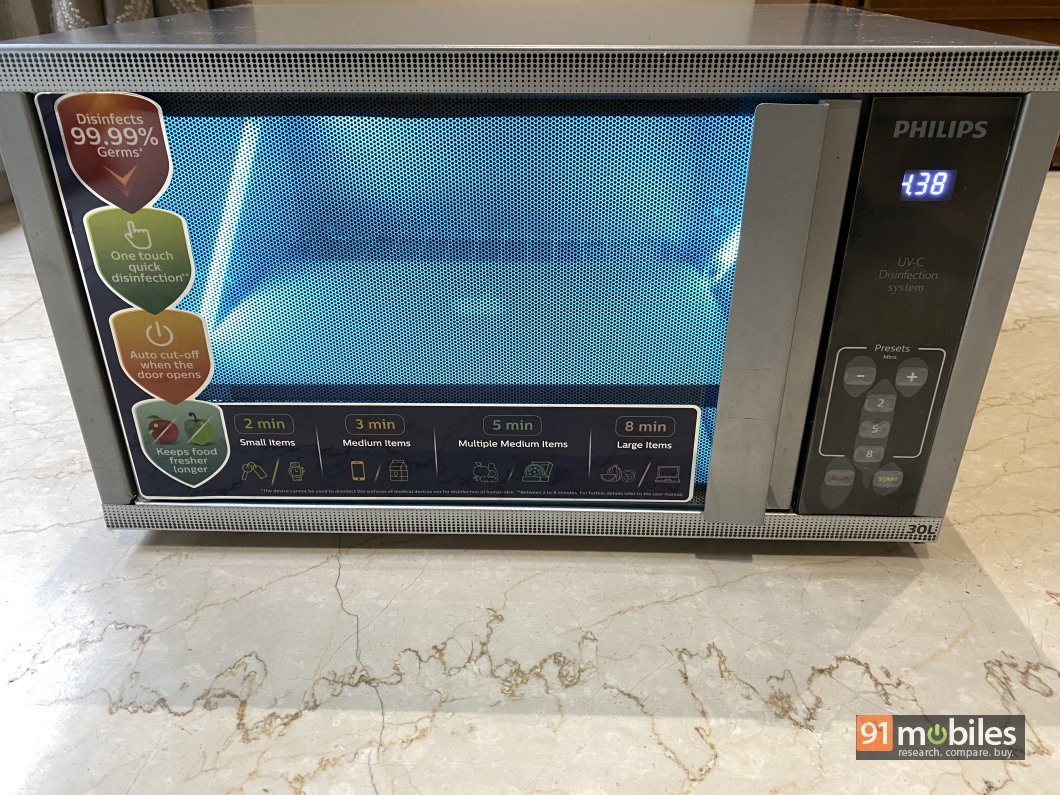 The Philips UV-C disinfection system, which looks like a microwave, can kill the virus on 'any surface' including personal, household, electrical items, packaged food products, milk packets, even fruits and vegetables. The device uses the Ultraviolet-C light that is known to disinfect the air and any surface it touches by breaking down the spread of these microorganisms. The Philips UV-C Disinfection comes in three variants – 10 ltr, 15 ltr, and 30 ltr. The mid 15 ltr Philips UV-C Disinfection, which should be fit the bill for most families, is retailing at Rs 8,499 right now.