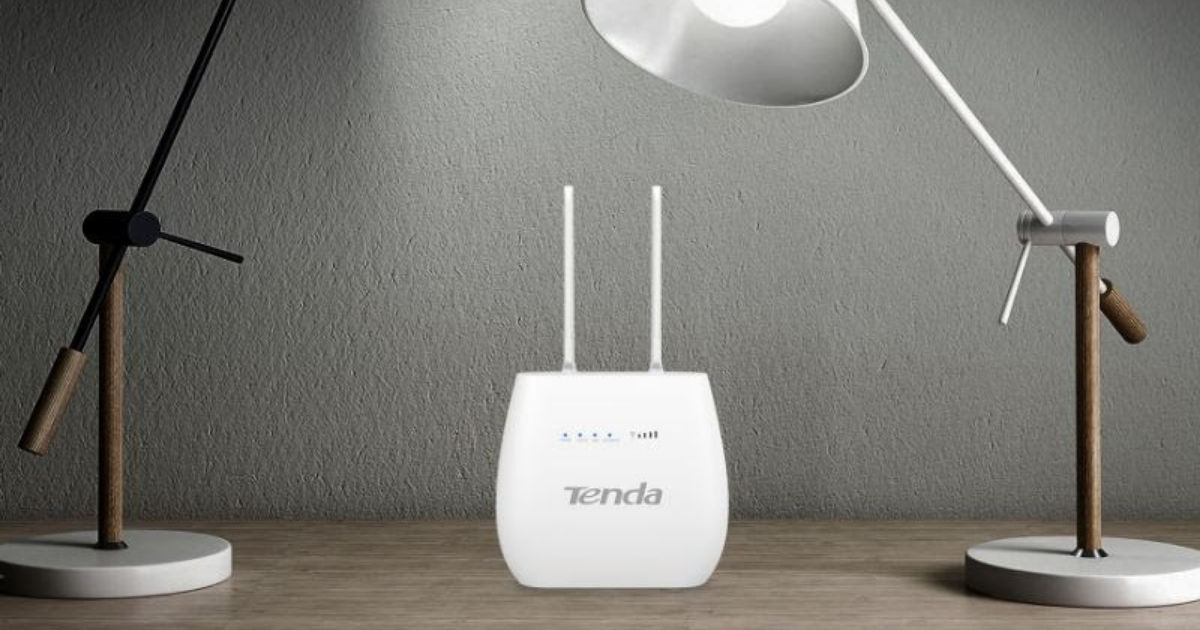 "The new 4G680 router with the 4G LTE Advanced network can reach up to 150Mbps of download speeds"
Tenda has launched a new router in India called the 4G680. This new Tenda 4G680 router supports 4G LTE and VoLTE, along with standard features such as IEEE 802.11b/g/n and up to 300 Mbps wireless data speeds. According to the company, thanks to the inbuilt 4G LTE modem, the router will come in handy when you're trying to stream high definition movies and downloading files of huge sizes. The Tenda 4G680 is priced at Rs 12,000 and will be available at all online and retail stores starting April 20th.
The Tenda 4G680 modem also comes with an RJ11 port, which can be used to connect to a telephone. Therefore, you can use the router for your telephone as well. The router can reach download speeds of up to 150 Mbps and upload speeds of 50 Mbps. This is all due to the include of the 4G LTE Advanced chipset module. You can plug in your SIM card to the router and share the internet connection without any setup process.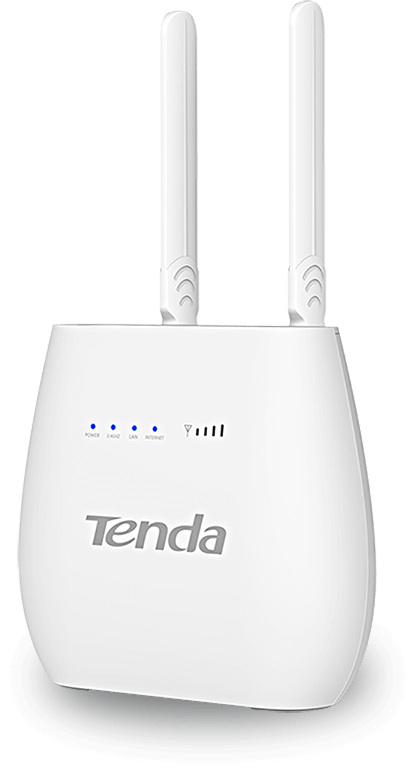 In case of a bad wireless connection in WAN mode, the device will switch to 4G LTE and provide a stable connection. The same will work if the 4G LTE network is bad as well. Of course, you will need to connect the router with a WAN cable for this to work. The router will work with all kinds of devices such as fibre modem, DSL, and even cable modems. It offers a wired data rate of up to 1000 Mbps.
John Dong, Director, Tenda India stated in a press release, "This 4G router is more smart and stable than a cellphone hotspot. The best part of it is that just by the use of a SIM card users can enjoy an unbelievable experience of social media and streaming anywhere in India."
If you're wondering about security, the router features standard encryption features such as WPA/WPA2 and PAP/CHAP. For configuration of the router, you can access the easy to use Web UI and manage users/ devices. The router features dual internal antennas and dual external antennas to provide maximum coverage. You can insert a total of two SIM cards in to the router.