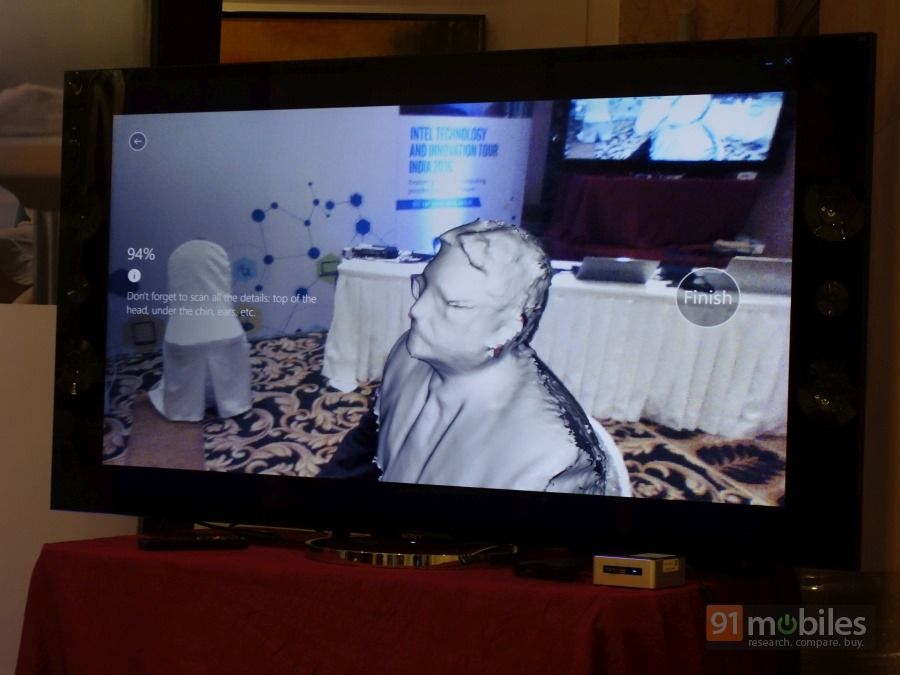 "Tech that we'll see in the near future and how it'll change things for us"
Change is the only constant.
The ever-evolving world of technology seems to live up to this saying. It never remains still. A few companies like Intel® are leading this change and indicating what the future might hold for us. We recently got a chance to check out some of the futuristic technologies the chip-maker is working on. Let's take a look at these technologies and why they matter.
Thunderbolt™: fast and faster
Thunderbolt™, as the name suggests, allows fast data transfers, and has matured tremendously since its inception in 2011. While earlier, it required a proprietary port, Thunderbolt™ 3 now uses the USB Type-C port, which is becoming the new standard for mobile devices and laptops. It promises fast data speeds – as high as 40Gbps¹, along with low power consumption. Unlike its predecessors, Thunderbolt™ 3 can simultaneously power two external displays, with a pixel-popping resolution of 4k at 60Hz. The port also supports other protocols like HDMI 2.0 and Display Port 1.2. The best part? Peripherals connected to the port don't require external power, since the port provides power of up to 100 watts1.
Intel® demoed a comparison between file transfer speeds of USB 3.0 technology and Thunderbolt™ 3, and needless to say, the latter is much faster.
It's a wireless world
We've come a long way from room-size computers to devices that can be held in our hands, yet they still need to be latched on to wires for charging, data transfers and more. Intel® is aiming to change that with the use of WiGig (an unlicensed spectrum in the 60GHz band) technology and joining the AirFuel Alliance.
Intel® showcased a Wireless Docking device that can connect to a laptop or tablet wirelessly, and further can be connected to displays, printers, storage devices and other peripherals in a normal manner (via wires). However, it must be noted that the laptop needs to have WiGig support (802.11ad) to be tethered to the dock. While WiGig technology has shorter range than WiFi, it offers much faster speeds – 7Gbps², which is ideal for docking purposes or heavy file transfers.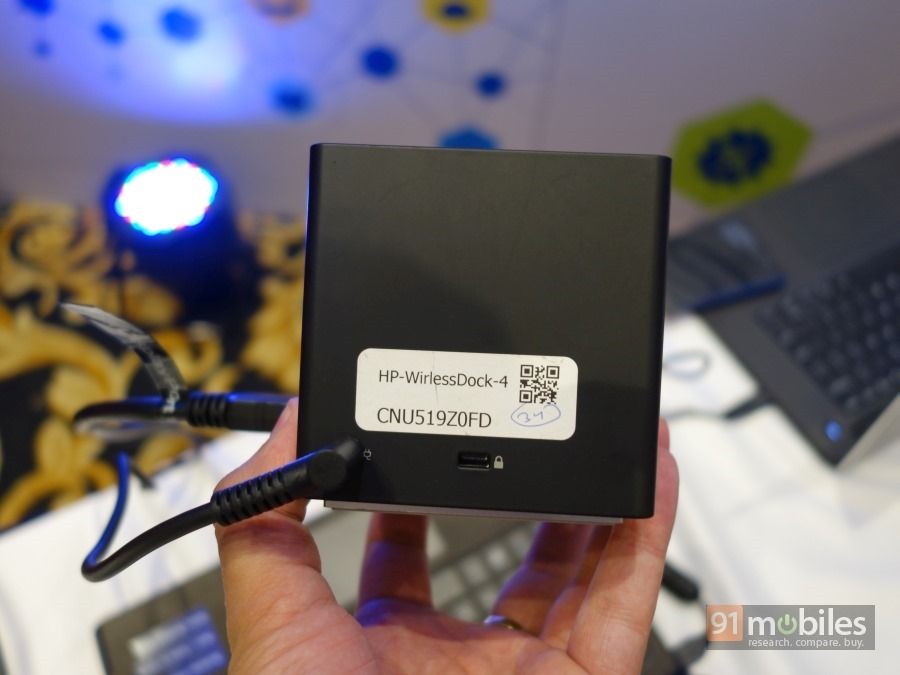 Along with adding wireless capabilities to laptops, the dock also offers another benefit – at a time when 2 in 1s and ultrabooks are becoming slimmer by losing different ports, it comes with a display port, USB ports, Ethernet port and a 3.5mm audio socket. This means you can use the laptop anywhere in the room while every peripheral is connected to the dock. The best part is that the laptop can pair with the docking station automatically upon coming into range.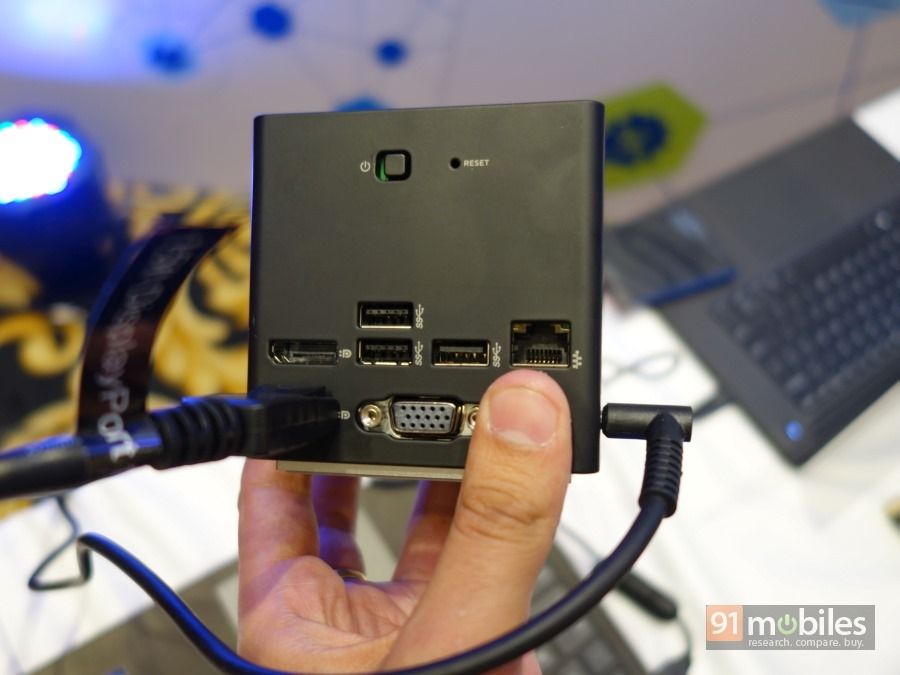 And that's not all, in a bid to get rid of the wires, Intel® is also aiming to bring wireless charging technology to laptops for replacing the bulky power bricks. It's developing a charging system that can generate 20 watts of power³ to juice up not just the laptop, but other mobile devices as well. At last year's IFA trade show in Berlin, the chipmaker demonstrated a system that was strapped below a table and was charging all the devices kept on it. The system uses Airfuel Alliance's magnetic resonance technology to wirelessly charge the devices.
RealSense: more than just a depth-sensing camera
We've discussed Intel's RealSense™ tech quite a few times, and each time we've come away impressed by its capabilities. Be it the accurate face recognition technology that enables secure logins to the computer or the ability to remove the background while video chatting to gaming via gestures… the technology is quite revolutionary.
The best part is that RealSense™ works well with other technologies. For instance, Windows 10's Hello feature is for logging into computers with your face. RealSense™ makes it more accurate and faster – the device can open in the blink of an eye, if it detects the correct face. For video chatting as well, the RealSense™ tech can be used with various apps such as Skype so that the other person doesn't get distracted by your busy background. Not just that, you can also change the background to anything else.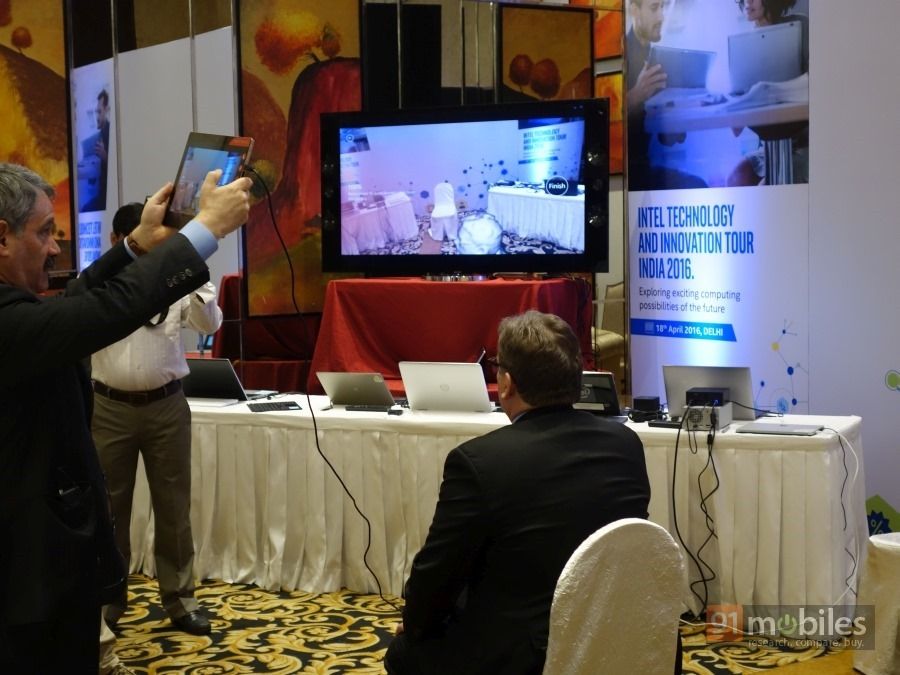 One really interesting use case of the RealSense™ technology is 3D scanning of your face. Imagine playing your favourite game as you and not any other animated character. With the RealSense™ camera, this is very much possible as all one needs to do is to scan their face by circling around it with an app such as ItSeez3D. The app also gives you helpful suggestions if you are too far or too close to the camera.
Of course, gaming is just an example of the potential of such technology. You can even 3D print an actual copy of any object. Wouldn't that be cool?
Immerse in the world of virtual reality
Virtual reality seems to be the next big thing, and rightly so. The idea of enjoying the content in a proper manner with a 360-degree perspective is quite exciting.
However, the biggest problem is that you need powerful hardware not just to create such content, but to consume too. Being the world's largest chipmaker, Intel® is ensuring that its devices are powerful enough to see 360-degree videos, without breaking a sweat. The latest sixth-gen processors aren't just energy efficient, but they are quite powerful as well for smoothly rendering such videos.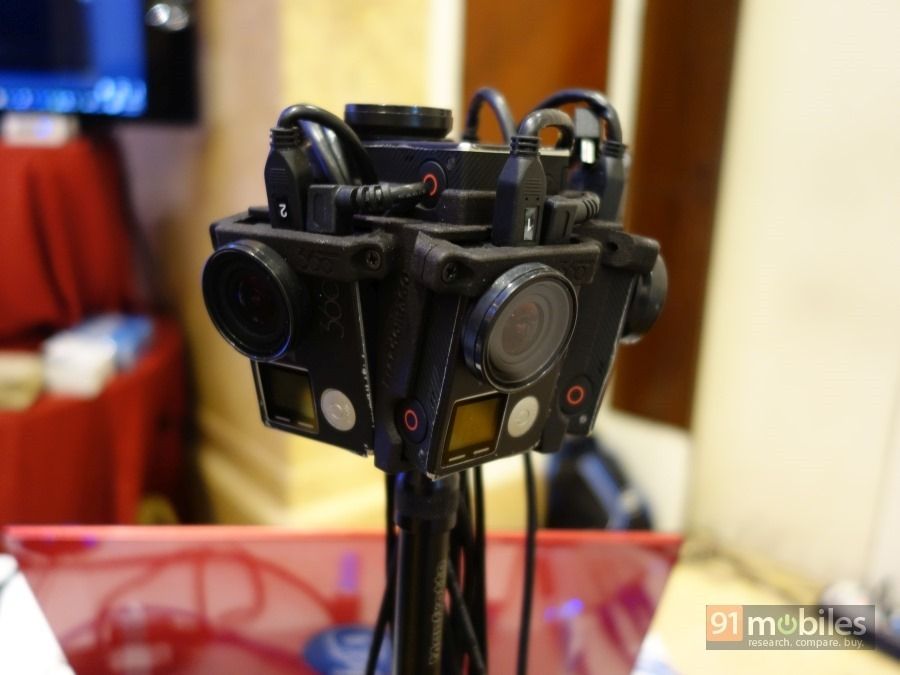 At the showcase, the company demoed a custom-made rig comprising of six GoPro cameras, and videos captured by them were then stitched together. The same content was then buffered on a Dell XPS 13 laptop, which is equipped with an Intel® Core™ i5-6200U processor. The chipset offers four cores running at 2.8GHz. The best part is that there's no lag while viewing such content, and you can easily change your angle of view as well.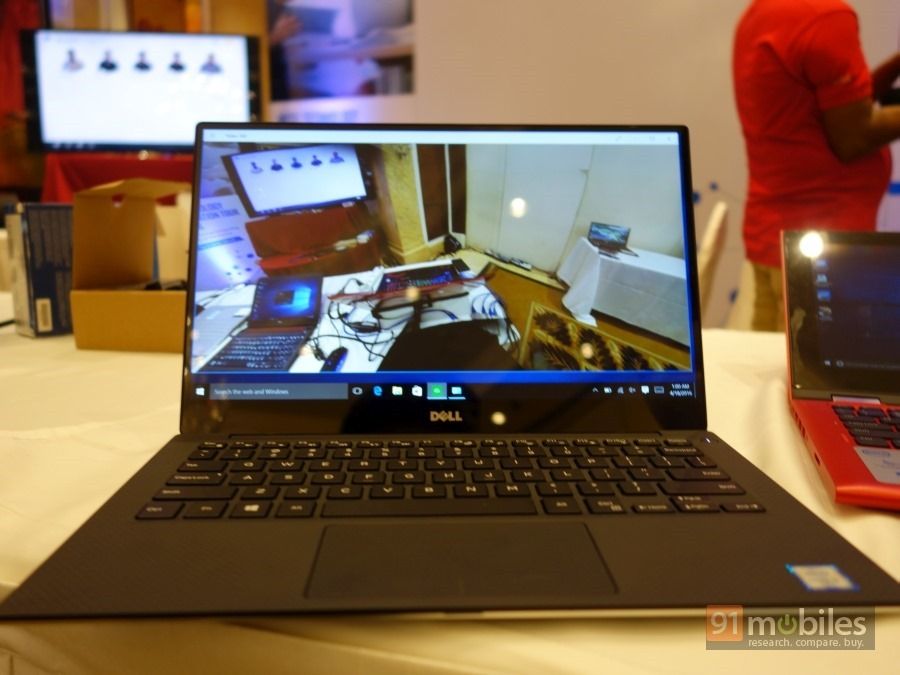 Such immersive content can change the way one plays games or watches sports. Wouldn't it be awesome to watch your favourite sports team from any direction? Going a step ahead from the 360-degree content is Intel® FreeD™ video standard, an acronym for Free Dimensional videos, which will simply blow your mind away. The chipmaker acquired a company called Replay Technologies in 2015, which can capture the sports stadium with multiple high-def cameras and compile them into one shot. But what's interesting is the fact that you can choose the angle from which you want to watch the game. In other words, you become the director.
Currently, Intel has partnered with MLB (Major League Baseball) and the National Football League in the US for capturing the games, but going forward, we can see this technology becoming the standard way to enjoy sports.
With the chipmaker leading so many futuristic innovations, one thing is for sure – the world of computing will be seeing many more contributions from Intel.
Sources