"The Thomson UD9 TV packs 40-inch 4K Samsung display panel with HDR10 support and runs on Android 7.1 Nougat"
Thomson, which entered the Indian market last year, has launched its UD9 40-inch 4K Android-powered TV in the country. This is the company's fourth product in the smart TV segment over the last year. The new Thomson UD9 40-inch 4K Android TV comes with a Samsung display panel and runs on Android 7.1 Nougat. The TV packs support for 18 language content and offer trending shows, videos, and music.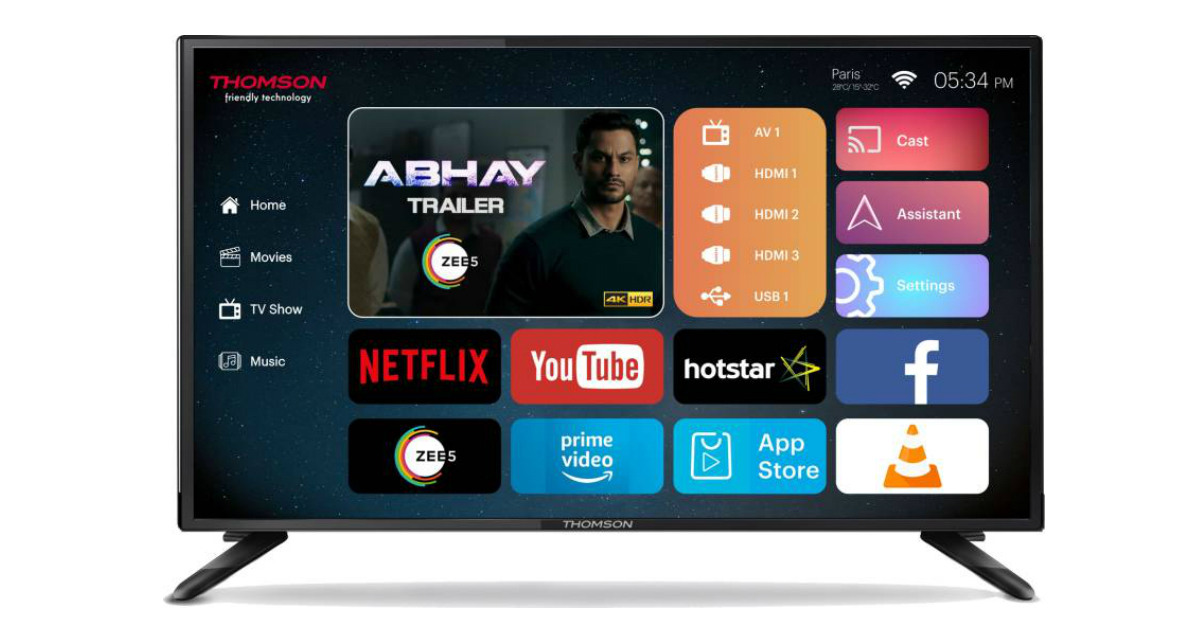 The Thomson UD9 TV sports a 40-inch size with 3840 x 2160 pixel resolution, 60Hz refresh rate, and HDR10 support. It can play 4K videos from YouTube and both Netflix and Prime apps are available without needing to sideload. It comes with six preloaded apps and a TV assistant. There is an easy share cast feature that will let you cast content to the TV. It comes with three HDMI ports, two USB ports, has Wi-Fi, and Ethernet. There are two 10W speakers and the TV is powered by a dual-core processor with Mali 450 GPU, 1GB RAM, and 8GB storage.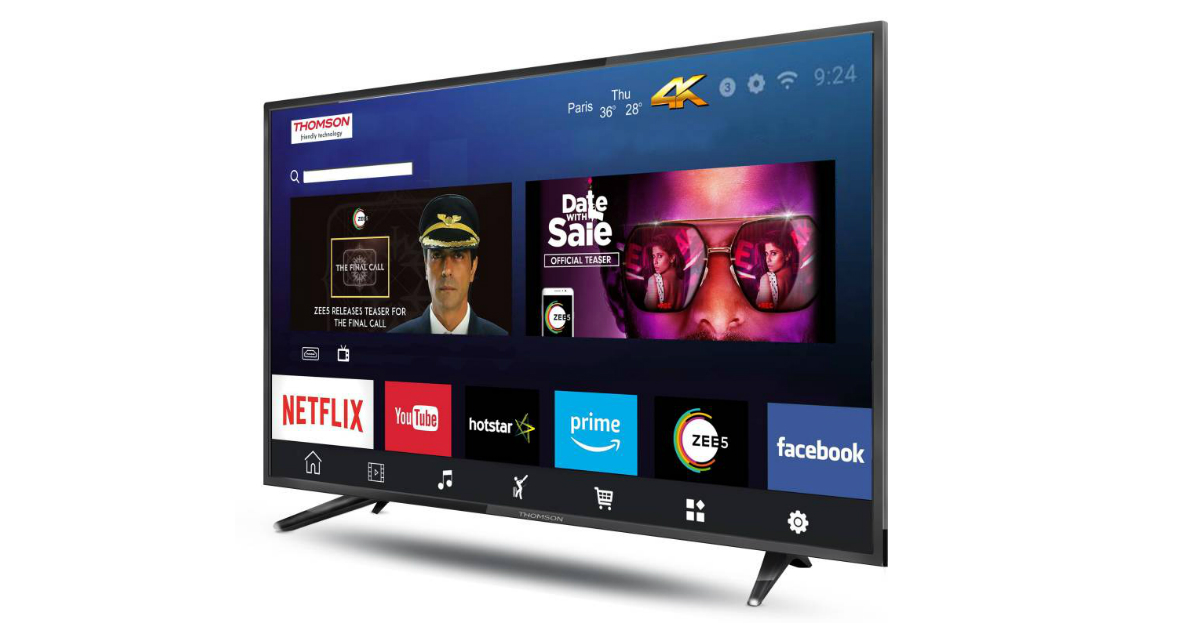 Avneeth Singh Marwah, CEO, SPPL said, "We are excited to launch India's only 4K 40-inch TV, we want consumers to upgrade their TVs from FHD to 4K at a super affordable price. I am sure this will set the trend in the market as consumers have started focusing on specs and better picture quality, as you know in the past the 4K content was limited, therefore this TV comes with latest specs where consumers can access their favourite 4K YouTube content."
The Thomson 40-inch 4K TV is priced at Rs 20,999 in India and will be available exclusively through Flipkart starting March 16th.