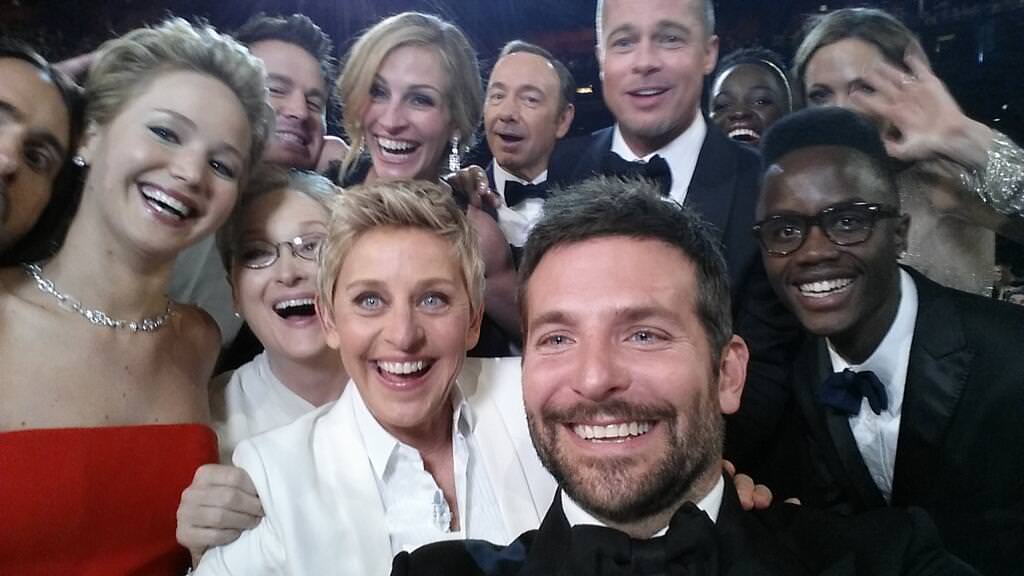 "As you know, a picture is worth a thousand words. Join us, as we try and present a story using just a picture (or two)…"
Just yesterday, Ellen DeGeneres' group selfie from the Oscars awards ceremony became the
most retweeted tweet
ever, trumping the previous Twitter record owned by US President Barrack Obama within half an hour of posting. It then went on to cross a million retweets in just about an hour, and jumped the three million mark at the time of writing. Captured using a
Samsung Galaxy Note 3
, the tweet was reportedly a marketing gimmick by the Korean vendor to promote its brand. Gimmick or not, here's how you can follow in the Oscars host's footsteps.
Step 1
Get yourself a Samsung Galaxy Note 3.
Step 2
Install Twitter and get access to Ellen DeGeneres' account
@TheEllenShow
. No, we don't know her Twitter password, if you're wondering.
Step 3
Round up a bunch of A-grade Hollywood celebs, including Brad Pitt, Kevin Spacey, Meryl Streep, Angelina Jolie, Lupita Nyong'o, Jennifer Lawrence and Julia Roberts. Don't forget Bradley Cooper, since he's going to be doing the shooting.
Step 4
Get the celebs together and get Cooper to shoot.
Step 5
Tweet the photo. Sit back and watch it break records.