Highlights
TikTok has achieved over two billion downloads globally on the App Store and Google Play Store

India is the biggest market with over 611 million downloads

China accounted for $331 million in revenue, while the total revenue stood at $456.7 million
TikTok, the popular short-video sharing platform, has achieved over two billion downloads globally on App Store and Google Play Store, according to Sensor Tower Store Intelligence estimates. The app has achieved this milestone just five months after it crossed the 1.5 billion downloads mark. TikTok in Q1 2020 had generated most downloads for any app in a quarter, accounting to more than 315 million installs. This is largely due to the current COVID-19 pandemic that has forced people to stay at home, leading to a spike in TikTok downloads.
Interestingly, India has been the biggest drivers of TikTok installs, with over 611 million lifetime downloads. China came in second place with around 196.6 million installs or 9.7 percent of total downloads for its version of the app, dubbed as Douyin. This doesn't include third-party Android store installs in the country. Furthermore, the USA is the third-biggest country with 165 million installs. Google Play Store has accounted for 1.5 billion installs or 75.5 percent of the total, while Apple's App Store generated 495.2 million downloads or 24.5 percent.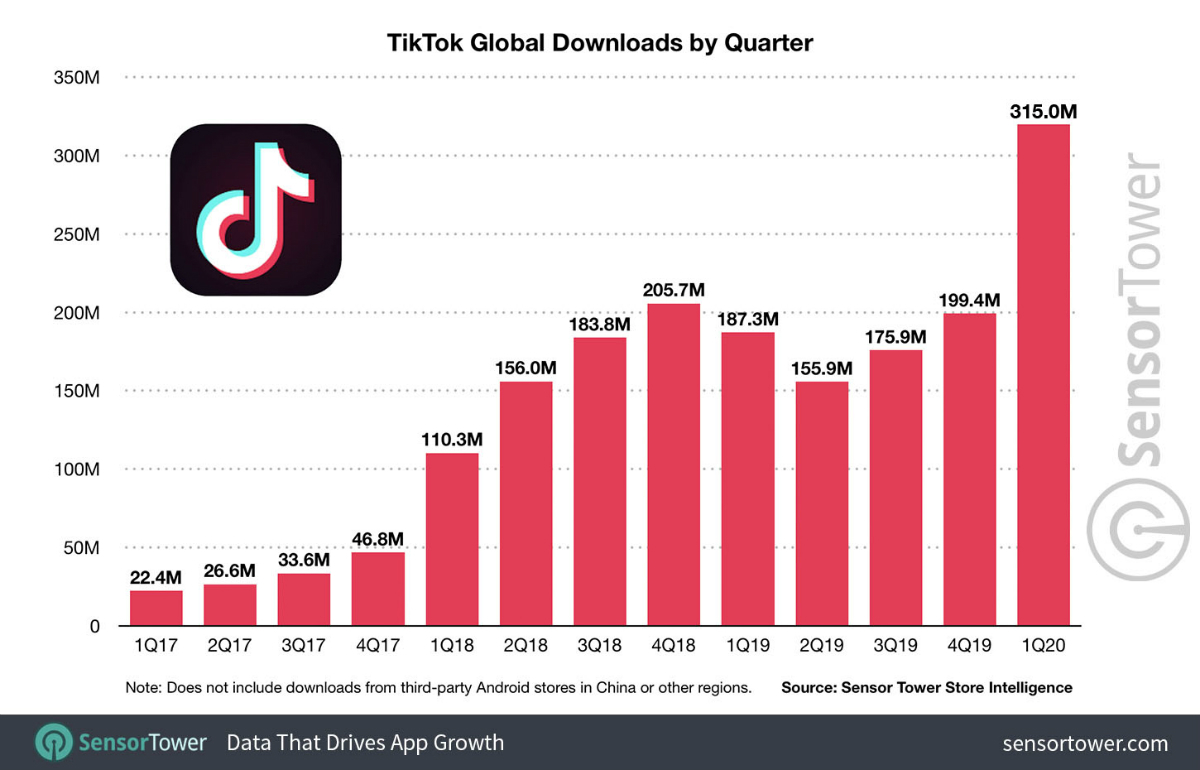 Lifetime user spending on TikTok has surged to $456.7 million, almost 2.5 times the $175 million the app had generated when it reached 1.5 billion downloads. China accounted for $331 million in revenue, the US audience spent $86.5 million, while Great Britain ranked the third position, with $9 million in revenue. The App Store accounted for most of the revenue, with a total of $435.3 million, while Google Play generated $21.4 million in revenue. This goes on to suggest that the app has hit new levels of user engagement and popularity, especially during a pandemic.