A new beginning in a new home is a time of celebration. Why not amp up the excitement by doing up your new place to reflect your passions and interests? That's why we've come up with a list of the must-have smart gadgets you need for your new home. These are perfect for anyone who's serious about the good things in life, someone who appreciates cutting-edge design and the latest technology, and wants a home that's comfy, modern, and very, very smart…
OnePlus TV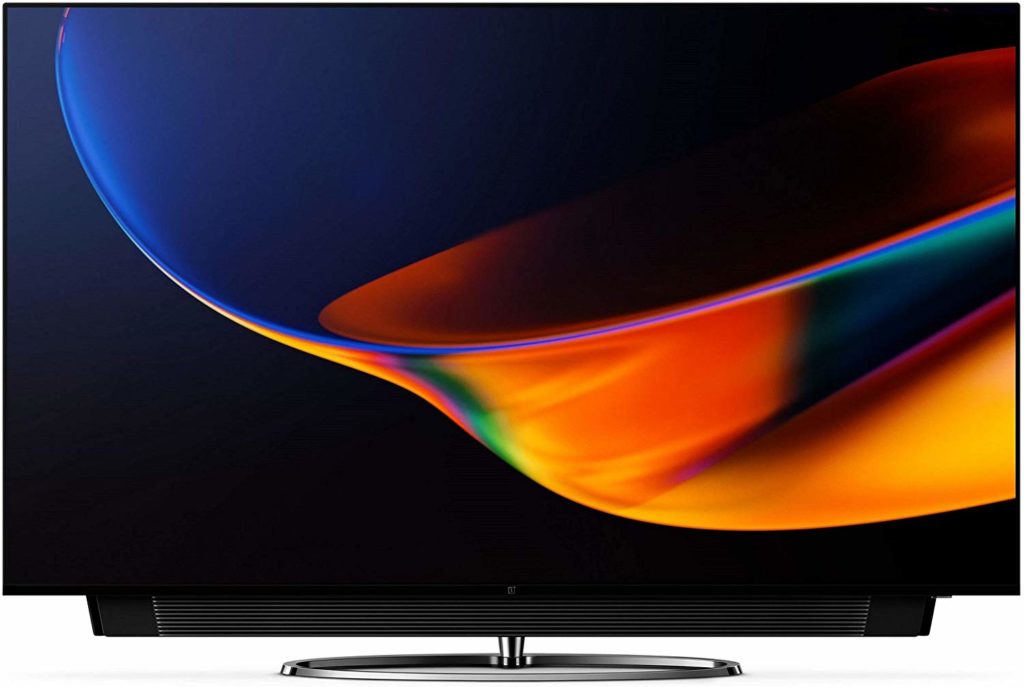 Your TV is the centrepiece of your living room. It's what makes the magic come alive when you're catching up with your favourite show or watching a movie. So why not go in for the best: the OnePlus TV 55 Q1 or the OnePlus TV55 Q1 Pro. Here's what you get with the duo — a bezel-less screen, a sliding soundbar tuned for cinematic immersion (in the Pro model, a 55-inch QLED 4K UHD display that has perfect whites, inky blacks, and the vibrancy and contrasts a filmmaker would approve of. Class-leading image quality comes your way thanks to the Dolby Vision HDR and HDR10+ support, the 120% NTSC gamut coverage, and the superb Gamma Color Magic processor. Both TVs are also the smartest you'll get, with built-in Chromecast, Android 9-based Android TV with OxygenOS, every streaming service you could think of, and yes, there's Google Assistant and Amazon Alexa voice control too.
Netgear Orbi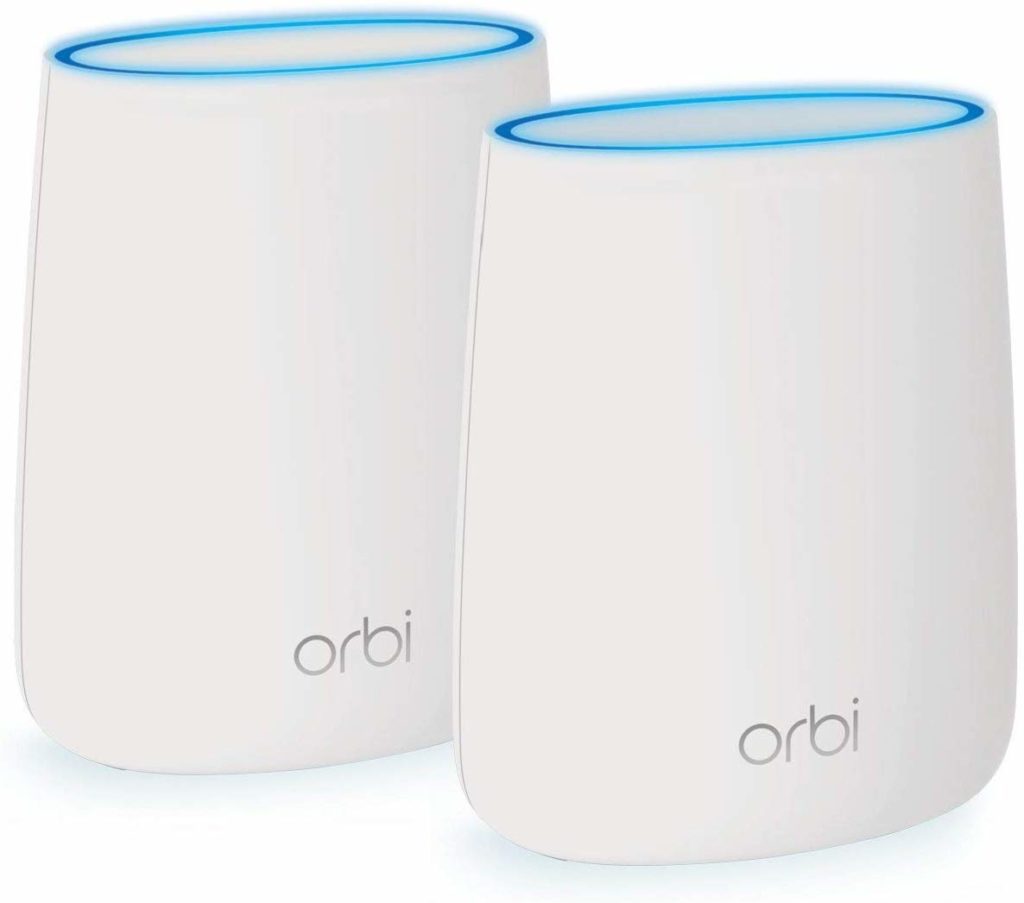 Browse the news sitting on the terrace. Watch TV in your living room. Stream the latest hits while you prepare dinner. You need a great Wi-Fi router to do all this. But there's something even better, something that ensures there's proper coverage across your new home: a mesh Wi-Fi system. For example, the Netgear Orbi. This mesh networking system uses tri-band Wi-Fi to offer seamless coverage across even the biggest villa. Plug the main router in, place the Orbi Satellite units in other rooms, fire up the app for easy configuration, and you'll soon get superfast Internet all over your home.
Google Nest Hub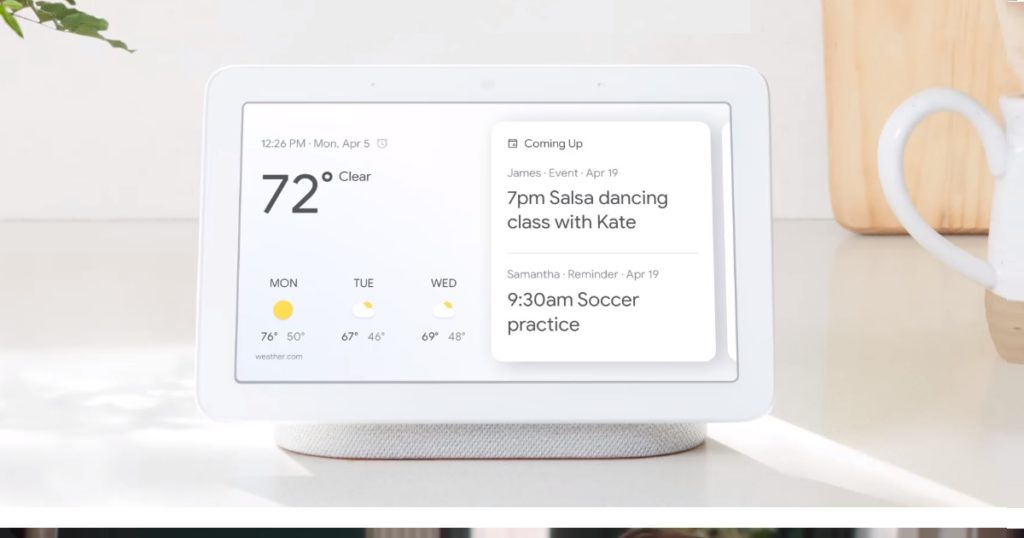 Make your new home even smarter with Google's new Nest Hub. This 'digital photo frame' is a smart home powerhouse. It's got a 7-inch touchscreen, Bluetooth 5, an ambient light sensor, Google Assistant voice control, and even supports Chromecast and multi-room audio. The perfect accessory for your study room or even the kitchen — plonk it on your desk and use it as a virtual assistant, or simply ask Google for recipes and then prepare them while watching a video on the Nest Hub. It's also a control centre for any other smart home gear that works with Google Assistant.
Ezviz Mini O
Keep your new home and all your valuables safe this festive season with a cloud security camera. The Ezviz Mini O offers Full HD recording, a 135-degree field of view, infrared night vision and even two-way audio. This isn't some 'dumb' security system. It works with Amazon Alexa, there's microSD and cloud storage, live view, and instant motion alerts with photos sent automatically to your smartphone, no matter where you are. Encrypted cloud storage is quite as it does away with worries over microSD card reliability and keeps any footage safe and backed up for use should you ever need it.
Dyson Pure Cool Link
Worried about air pollution? Get this gorgeous air purifier for your new home. The Dyson Pure Cool Link bladeless air purifier cleans up to 99.95% of contaminants as small as 0.1 microns thanks to its glass and activated carbon filters. Automated operation and air quality monitoring make for seamless, easy usage, while the Dyson app gives you real-time information on how clean the air in your home is. You'll also love the powerful airflow in summer, and it's just so stunning that it'll be a major point of conversation whenever any guest drops by.
There you have it. With the festive season inching close, this might be a perfect time to 'smartify' your new home.