Highlights
iOS 14 and macOS Big Sur will both receive a major redesign over the previous iterations
The updates will be made available for download later this year
watchOS 7 would come with a much-requested sleep tracking feature as well
Apple kicked-off its first ever virtual WWDC event on Monday and as it happens with this annual event, the brand made some major software and hardware announcements on the inaugural day of the event. In case you missed the event livestream, don't worry, we have you covered. Here we will give you a brief summary of the top announcements made by the company, including the much-awaited iOS 14, so without wasting any more time, let's get right into it.
iOS 14 – Customisable widgets and redesigned home screen!
The first major change coming with iOS 14 is to the home screen, which has been completely redesigned. Apple has introduced more customisability features to the home screen than ever before with features like App Library, Widgets, Picture-in-Picture, and more. App Library automatically organises your apps into groups while widgets have been updated to be more information-rich now. Not only do widgets look different in the Today View, varying in different shapes, but they can now be dragged to the home screen as well. iOS 14 also brings system-wide picture-in-picture, which will keep a video hovering over another app that you're working on.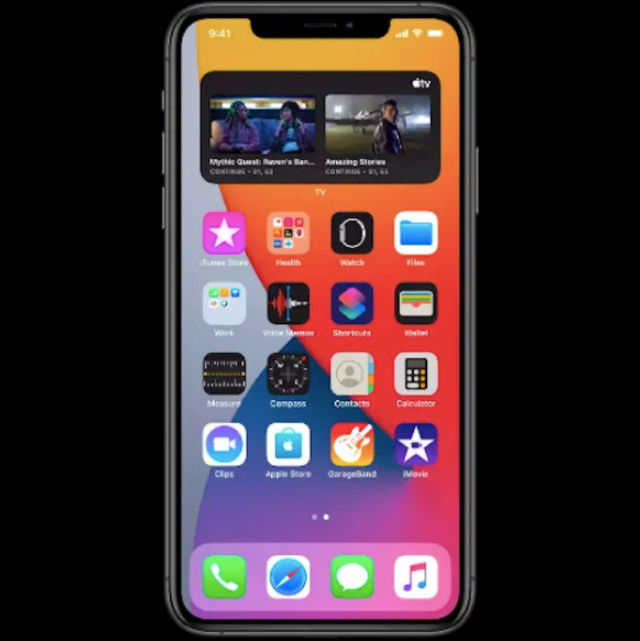 Siri has also been updated with a brand new design. Instead of taking over the whole screen, the Siri icon will pop up on the bottom of the home screen or app and will quickly launch an app that you've commanded. The company also announced a new "App Clip" feature, which allows you to access a small part of an app without needing to install it.
iPadOS 14 – Redesigned apps and all-new Scribble feature
Much like iOS 14, the iPadOS 14 comes with redesigned widgets, apps, and improved Siri — apps on the new iPad software have been updated with sidebar for easier navigation and Siri bubble overlay. Apple has also tweaked the call notification, 'search', and Apple Pencil support with the new OS for iPad.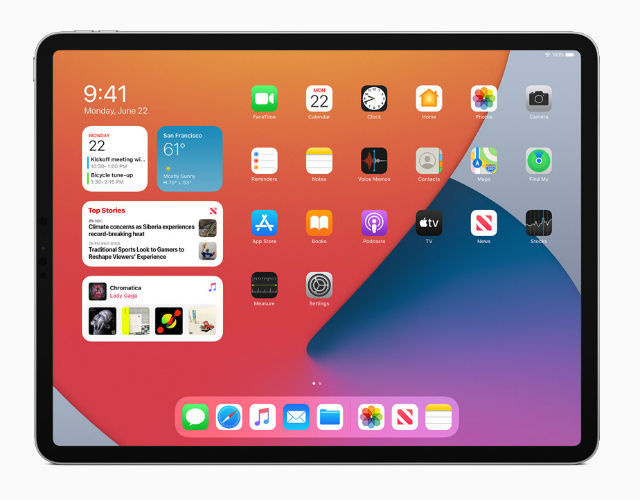 Talking about the new Apple Pencil features, handwriting recognition has been improved with iPadOS 14. Additionally, Apple has added a new Scribble feature that converts handwritten content into text that you'll be able to paste into any text box. Photos, Music, and other apps on the tablet OS will now have a sidebar that lets you jump within sections of the apps.
tvOS 14 – Now stream 4K YouTube videos
The latest Apple TV operating system brings better support for Apple's HomeKit accessories that will allow direct control of them through a new Control Center UI as well as a picture-in-picture mode. Apple tvOS 14 adds multiuser support for Apple TV, however, it will be limited to resume gameplay on Apple Arcade games for now. It brings better audio sharing with AirPods and the ability to stream 4K videos from the Photos app on iOS devices. Additionally, tvOS 14 also brings the ability to stream 4K YouTube videos on the Apple TV 4K.
watchOS 7 – Sleep tracking is here!
WatchOS 7 brings customisation tools and new health and fitness features. It allows users to discover and set custom watch face configurations and also share them with others. Apple has finally added a sleep tracking feature and an automatic handwashing detection mode. Apple watchOS 7 also gets a new dance workout-tracking mode, and it can recognise hip hop, Bollywood, Latin, etc. Apple Watch uses sensor fusion to detect dance movies using motion. watchOS 7 also features cycling directions that are large and easy to read and new Mobility Metrics are available in the Health app.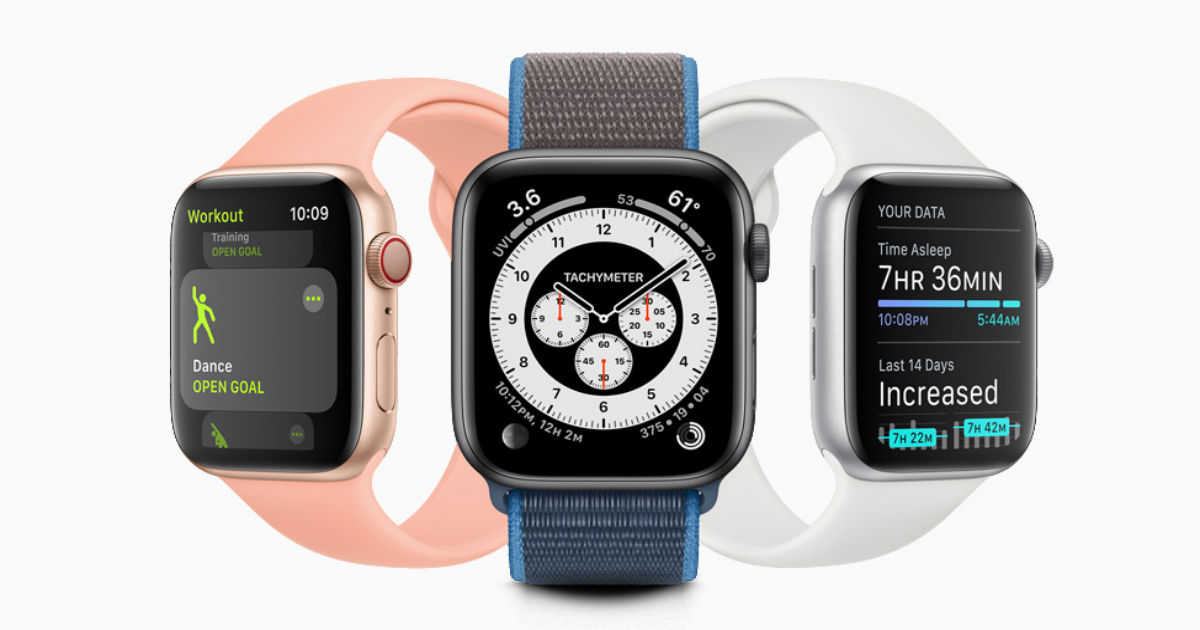 Interestingly, the new version also comes with a handwashing detection feature. The Apple watchOS 7 uses the motion sensors, microphone, and on-device machine learning to automatically detect handwashing motions and sounds.
macOS Big Sur – Redesigned user interface for easy navigation
The latest desktop operating system brings a redesigned UI and a host of new features to Safari. It also updates the Messages app, Maps, and adds new privacy features as well. Talking about the revamped design, macOS Big Sur brings a major redesign to the UI from the macOS X. The emphasis is on offers a spacious new design to make fit easier to navigate. The menu bar gets an all-new Control Center, similar to the one on the iPhone. The Control Center includes interactive notifications and redesigned widgets that come in different sizes, a feature that has also been announced for the iPhone with iOS 14.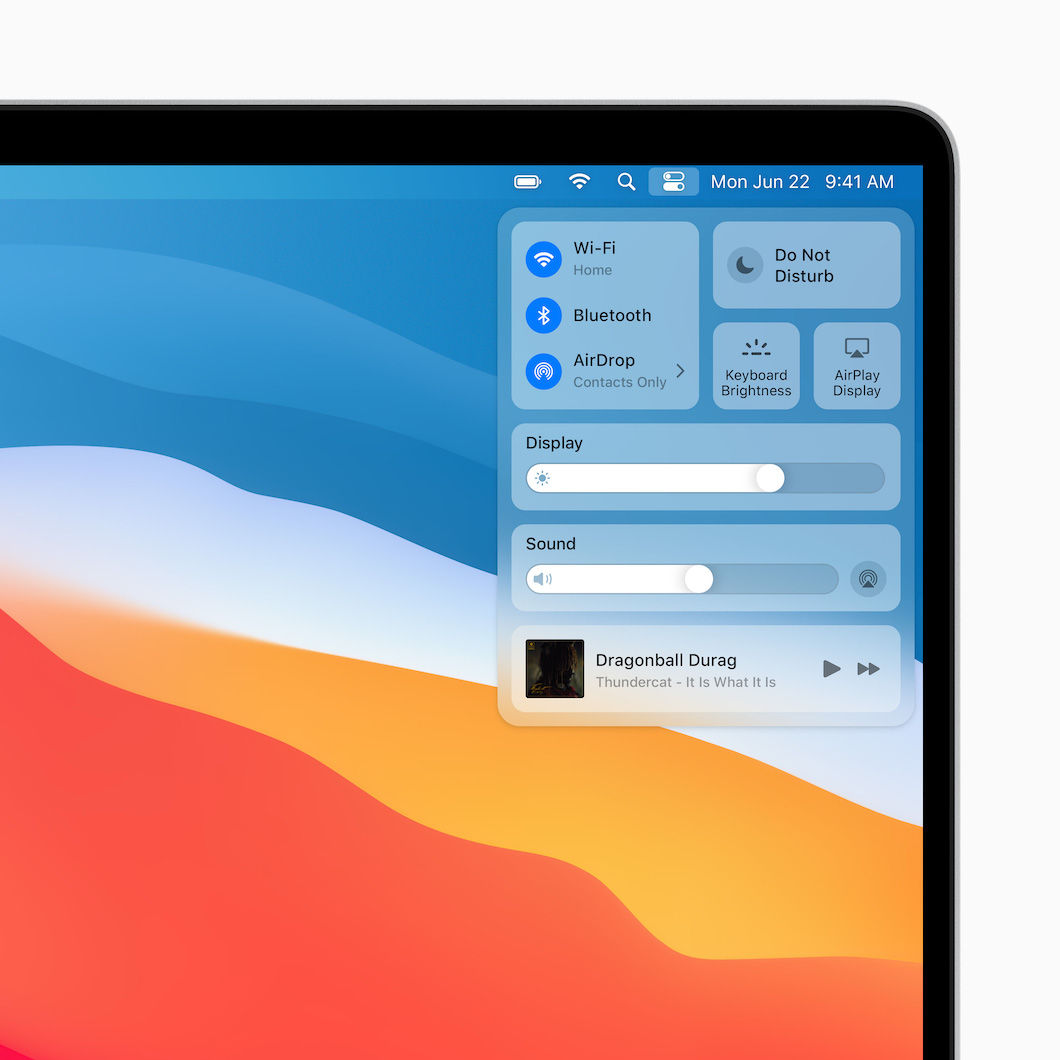 Safari also gets a bunch of new features and improvements. Tabs in Safari have been redesigned to make it easier to navigate by showing more tabs on screen and displaying favocons so that you can quickly identify them.
Apple Silicon – Upcoming Macs to use brand's own processors
Apple has finally announced that it is making a switch to its own processors for Macs starting late 2020. This marks a big step for the Cupertino-based company, which will use ARM-based processors that it will manufacture on its own for select Macs launching later this year. If you are wondering what this change this switch will bring along, these new ARM-powered processors will allow these upcoming Macs to run iOS and iPadOS apps natively, which was not possible until now. Moreover, Apple says its custom-built processors will bring industry-leading performance per watt and higher graphics performance, access to neural engine for machine learning, etc. /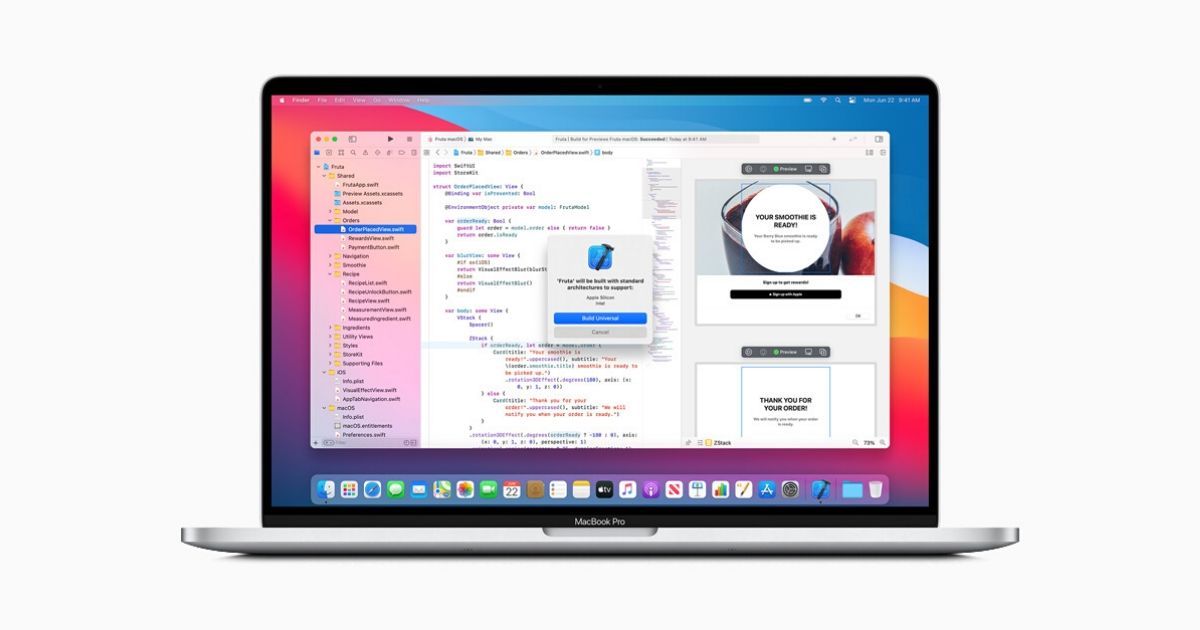 To ensure that apps function smoothly on these new Macs, the macOS Big Sur will ship with Rosetta 2, a new version of Rosetta, which would translate existing apps while installing to make sure they work on these ARM-powered Macs.