"It would seem that among the world's elite, mobile phones are more about diamonds and rubies than processors and battery life."
For most of us, the recent Samsung Galaxy Unpacked event instantly led to the kidney memes, going by the eye-watering price tag that Samsung's new generation flagship, the Galaxy S20 Ultra, comes with. With its peak configuration of 16GB RAM and 512GB storage, the Galaxy S20 Ultra costs a whopping $1,599 (~Rs 1,14,000). However, while this may seem super expensive, it so happens that this price tag has got nothing on some of the most expensive smartphones and mobile phones that have ever been made. It so seems that for the world's richest and the most powerful, owning a mobile phone is more about its rarity and precious stones, than processors and battery life. On this note, here's looking at five of the most expensive phones to have ever been sold.
Falcon Supernova iPhone 6 Pink Diamond (Rs 346.2 crore)
Widely regarded as the most ridiculously expensive version of a smartphone ever made, the Falcon Supernova iPhone 6 is a simply ridiculous collector's phone. Very limited units were ever made, and the unique selling point of the Falcon Supernova iPhone 6 was not the solid platinum or 24-karat gold encrusting on its entire body. Instead, each of the Falcon Supernova iPhones were fitted with a huge piece of diamond on their back — a coloured one at that. The pink diamond is seemingly the rarest, and fittingly gets the tallest price tag in the house.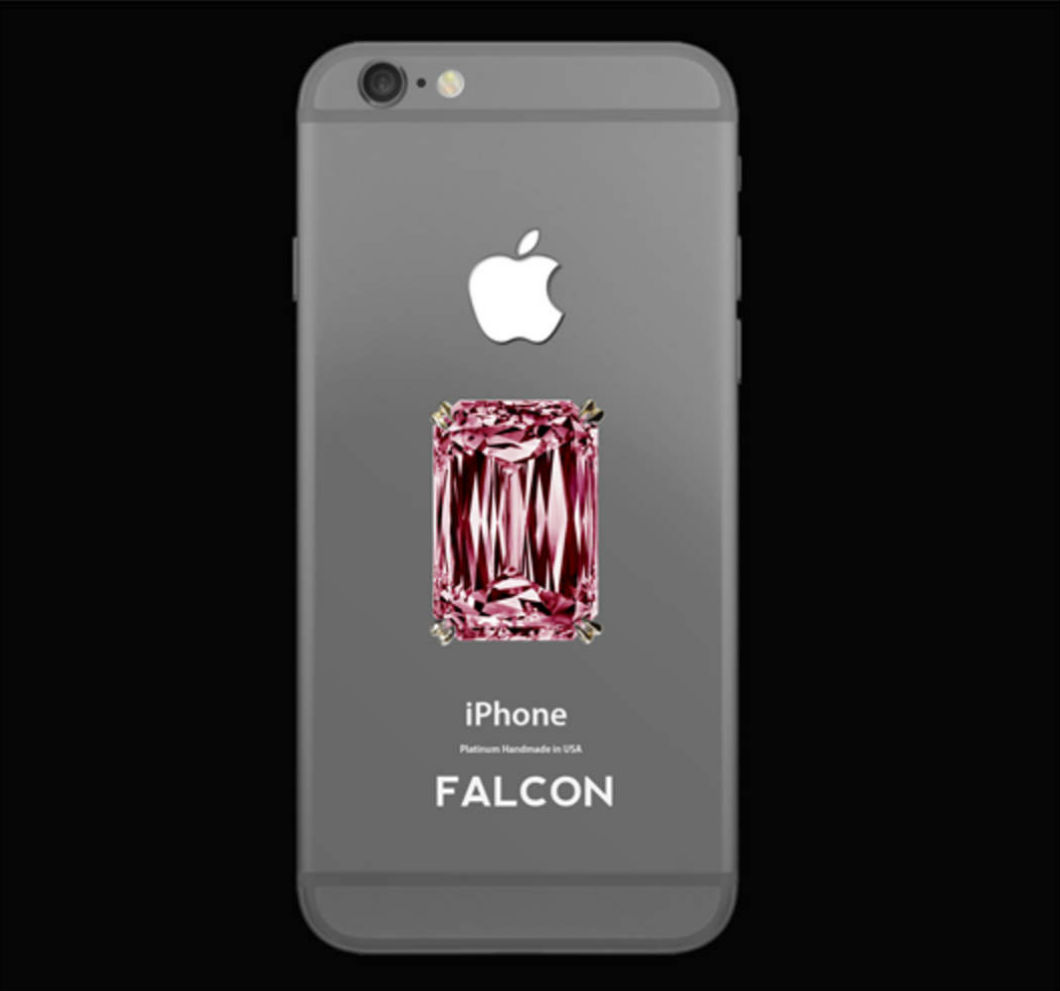 If pink is not quite your colour, you can also ask the ultra-luxury designers at Falcon to offer you the Orange Diamond edition, which only costs Rs 303.3 crore, or go even more affordable with the Blue Diamond edition, which costs a paltry Rs 231.9 crore. No matter which diamond you take, what's good to note here is that this is probably one of the more usable entries on the list.
Interestingly, it was reported that Nita Ambani, wife of billionaire Mukesh Ambani, was one of the owners of this rather exorbitant piece of technology. However, such rumours have since been denied.
Stuart Hughes iPhone 4s Elite Gold (Rs 55.9 crore)
While gold and diamond are what you'd expect in this segment, this "Elite Gold" version of the iPhone 4s goes beyond the typical definitions of uber-rich idiosyncrasies. While we will get talking of all the jewels that adorn the smartphone in a bit, what makes Stuart Hughes' crazy creation stand out is that the casing that the smartphone comes in actually has dinosaur bone inserts (!). The luxury designer notes on his website that the packaging of the smartphone is made of solid platinum, with "polished pieces of original dinosaur bone from the T-Rex, along with rare stones such as opal, pietersite, charoite, rutile quartz and the star sunstone.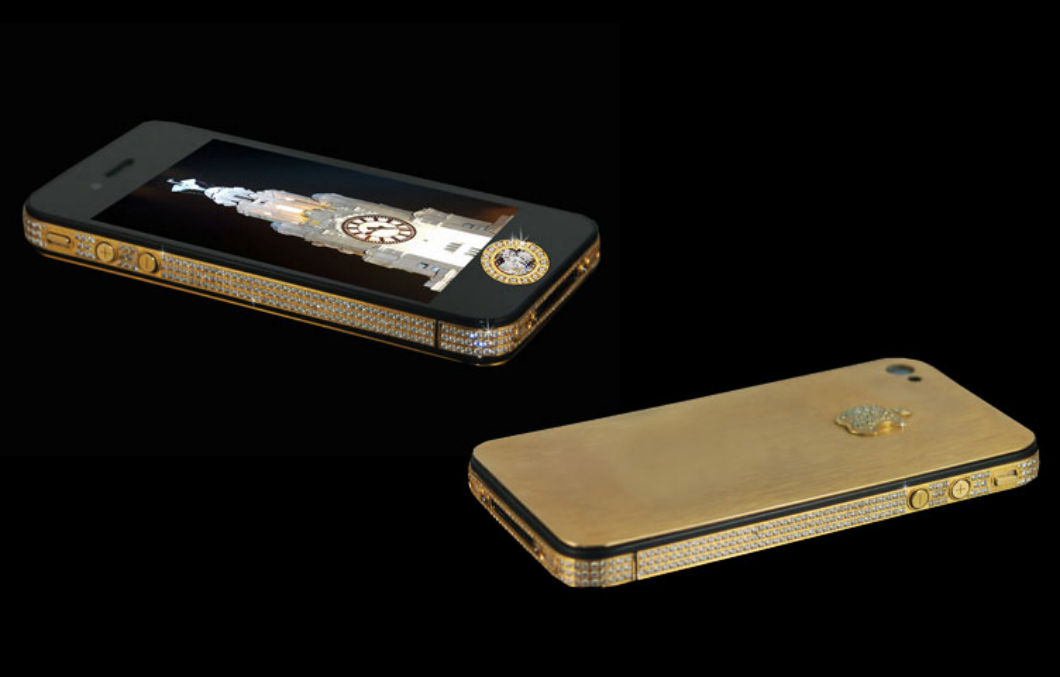 If having dinosaur bones on your phone's retail box isn't enough, the iPhone 4s itself has 500 diamonds all along its sides, which add up to over 100 karat. The overall phone is (obviously) made of 24-karat gold, with the Apple logo itself featuring 53 diamond pieces. On top of that, the home button features a single piece, 8.6 karat diamond, and Hughes will provide you with an additional, 7.4 karat single piece pink diamond, which you can swap with the regular diamond on the home button once you get bored of it.
Diamond Crypto Smartphone (Rs 9.3 crore)
Built by Russian company JSC Ancort in collaboration with Austrian jeweller Peter Aloisson, the Diamond Crypto Smartphone is literally what its name states — a diamond-studded phone with some serious levels of local encryption. The smartphone looks like a beefier version of Nokia's classic E51 but features 50 diamonds studded along its edges — with the top five diamonds on each edge being blue. It is made entirely of platinum, save the logo and the navigation keys that are made of 18-karat gold. The sides, meanwhile, add a touch of class by featuring the elusive Macassar ebony wood. All of this is added with serious levels of local, enterprise-grade encryption. The phone was built for Russian magnates, who may be rightfully concerned about security.
Goldvish Le Million (Rs 7.7 crore)
The Le Million by Swiss ultra-luxury company Goldvish was officially recognised by Guinness as the most expensive phone in the world in 2006, and it continues to remain at the top even today. The Goldvish Le Million was guaranteed at three pieces to be ever made, so whoever picked them up are possibly among the most powerful in the world. Not a lot is known about what ran inside the phone, but outside, the Le Million featured a full 18-karat gold body, a genuine rare leatherback, and a staggering, 120,000 individual pieces of rare diamond-encrusted all over its body. The Le Million also looked like nothing else, giving it the true vibe of an elusive jewel that would belong in the hands of a powerful family in a Martin Scorsese movie.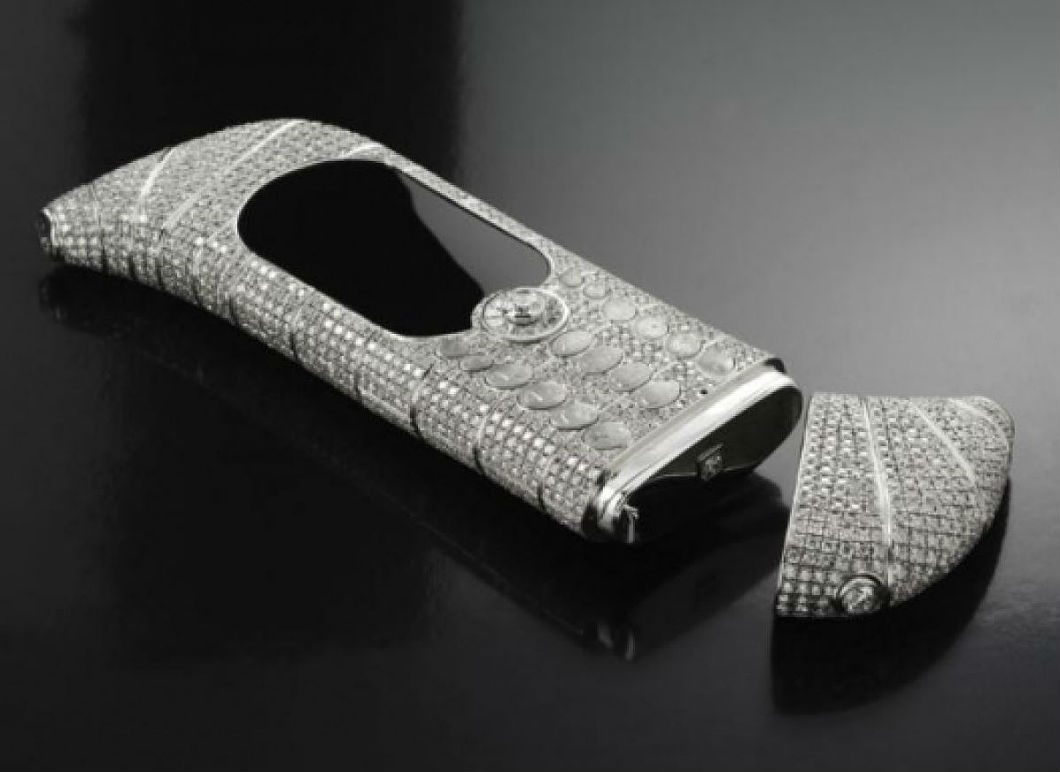 Gresso Luxor Las Vegas Jackpot (Rs 7.1 crore)
Like the Goldvish Le Million, the Gresso Luxor Las Vegas Jackpot also saw only three units ever being made, each with a serial number etched on the back. While the Le Million had a certain '70s villain aura about it, the Jackpot looks more like an austere tool for the new generation multi-billionaire. Across its front, the Jackpot features multiple black diamonds, which add up to a total weight of 45.5 karats. The entire frame of the phone has 180 grams of gold, while at the back, the Jackpot is furnished with genuine, 200 years-aged African blackwood. That's not all — keeping things muted and classy, the Jackpot's keys are actually sapphires, which have all been individually polished by humans and laser etched with the key detailing. All the sapphires put together weigh 32 karats.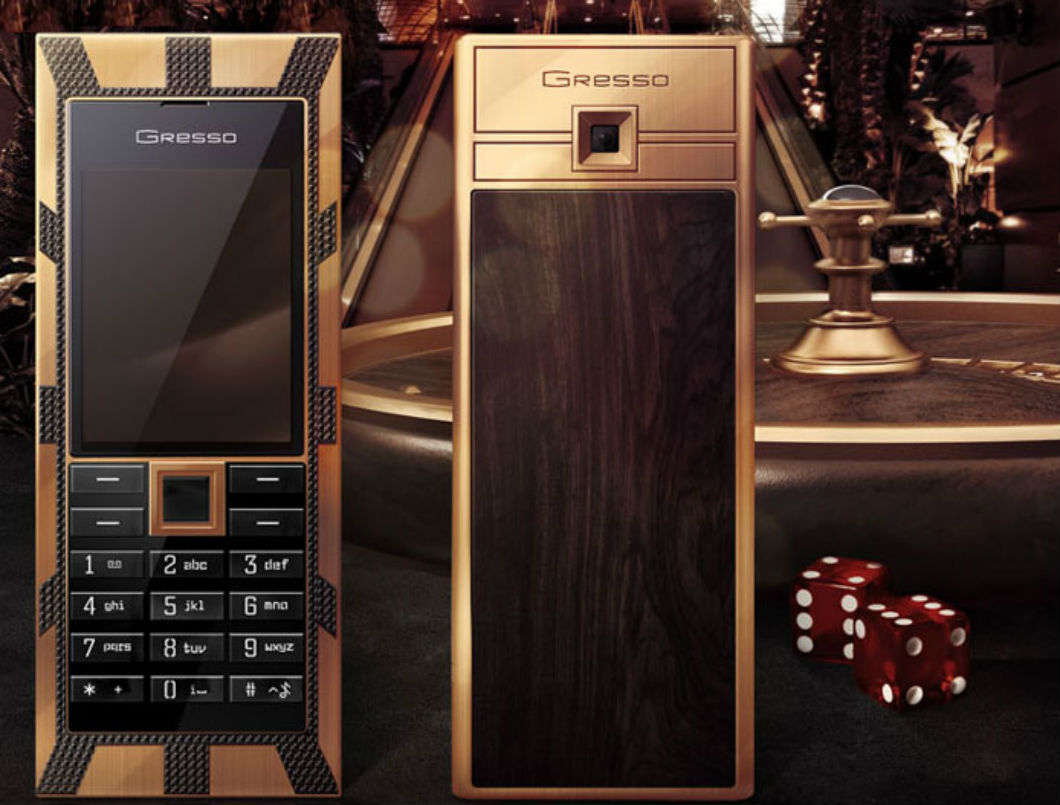 In hindsight, it perhaps says something that the most expensive smartphones of all time are so ridiculously extravagant that even the wild Vertu Signature Cobra with a ruby-encrusted snake running along its sides did not feature in it. Vertu has arguably been the most popular luxury smartphone maker of all time, but its creations hold no candle to what the five mentioned above have brought with them.