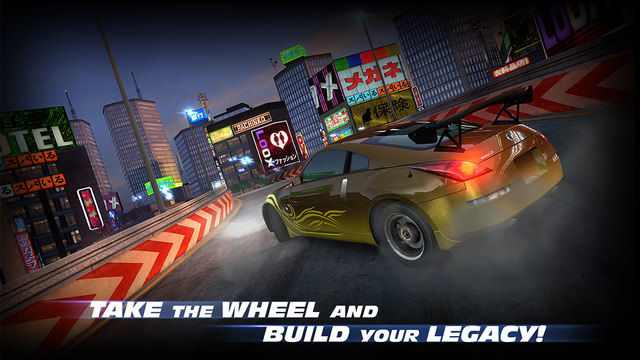 We've got some real treats lined up for all you iOS users this week. Our top apps all revolve around photos and videos, with Periscope, Twitter's Meerkat rival headlining the list. In our selection of the best new games, you'll find the new entry from the Fast & Furious franchise and a gorgeous 3D detective game, among others.
Apps
Periscope (Free)
Periscope is Twitter's answer to Meerkat, and follows the similar premise of letting you broadcast live video from your smartphone. Thanks to its Twitter integration, Periscope suggests users to follow and lets you share your streams to the social network easily. The app lets others watch your video for up to 24 hours after it was broadcasted, and even lets you make your stream private. Followers can 'heart' streams, leave comments and be notified when someone they follow uploads a new video.
Filters for iPhone (Rs 60)
A must-have if you love editing photos, Filters for iPhone offers over 500 filters without any additional in-app purchases. There are also 300 overlays to choose from, including hand-painted textures, coloured gel overlays and light leaks. Convenient sliders for brightness, saturation, colour temperature, exposure and contrast are available, as well as some multi-effect adjustments like Shine, Luna, Smart Fade, Intimidate and Colour Boost. The app lets you adjust the intensity of filters, save your favourites for quick access and share your results to Facebook, Instagram, Twitter and more.
Layout (Free)
If you've ever used a third-party app to create cool photo collages on Instagram, there's good news. The photo-sharing network has launched Layout, its own app that lets you create custom layouts. You can choose images from your camera roll, or use the Photo Booth feature to create fun selfie mash-ups. You can mirror, flip, replace and zoom in or out of images, using up to nine photos at a time. Once done, you can save your creations to your camera roll, or export them to Instagram to add filters and share them.
Kuvana is an app that lets you turn your iPhone or iPad into a digital photo frame. All you need to do is choose the photos you want to have displayed, and the app will automatically start playing them in a beautiful looping presentation at 60fps. The photo browser tool lets you fine tune your presentation, and while the app automatically adds a background soundtrack, you can also choose your own music. Kuvana works with Photostream so you can mirror your iPhone photos on your iPad. Alternatively, you can stream your presentation to your TV via AirPlay.
Games
The Trace: Murder Mystery Game (Rs 300)
Inspired by the escapades of iconic detectives like Sherlock Holmes and Miss Marple, The Trace: Murder Mystery Game lets you don your detective's hat to solve murders and crimes. The game features detailed 3D environments, filled with interactive clues you'll need to discover. Your job will include examining the scene of the crime, scanning ordinary items to find clues, and working with the forensics department to glean information from ballistics and fingerprints to uncover the truth.
Fast & Furious Legacy (Free)
The latest game from the Fast & Furious franchise is out, just in time for the seventh movie to hit the theatres. Featuring characters and story missions across all seven movies, you'll be charged with leading your crew as you race rival teams across locations from the films. The game features a choice of over 50 cars, racing modes such as Drift, Street, Drag, Getaway and Takedown, and locations set across LA, Miami, Tokyo and Rio De Janeiro. You'll be able to customise your ride, unlock boosts and even race against friends.
Silly Sausage in Meat Land (Free)
In this dangerously fun game, your job is to control a flexible sausage dog (a daschund in plain terms), stretching him from one point to another to get to the end of each level. It's not that easy though, because there are a horde of meat-cutting instruments in between, and you'll need to avoid getting sliced and diced in the process. With its simple swipe-based controls, colourful graphics and 50 restart points, Silly Sausage in Meat Land promises to be a real entertainer.
Stickman Rush (Free)
In this endless driving game, you'll need to guide your stickman's vehicle through rush hour highway traffic, avoiding obstacles and trying to reach the highest score. Its one-touch controls let you swipe up or down to change lanes, and swipe to the right to avoid cars. Along the way, you'll also need to collect gold coins to ramp up your score and unlock new cars and locations.
Breath of Light (Rs 120)
Breath of Light is a relaxing puzzle game where you'll need to guide energy through a garden by adjusting the position of rocks. Once you make the energy flow seamlessly, it will bring your garden to life by making flowers grow in its path. With its minimalist, serene visuals and calming soundtrack, the game is designed to help you unwind.
App of the Week
Tangent (Free)
Beautiful photo editor Tangent is free on the App Store all this week. It features a range of frames, shapes, patterns, fills and blends which you can add to your photos to create ethereal results.
Also check out Dungeon of Madness, FINAL FANTASY Record Keeper and Jump'N'Shoot Attack.