As usual, CES 2017 was jam-packed with a bunch of electronics brands who had chosen the mega show to unveil their latest products for this year. A number of PC makers including Lenovo, HP, Asus, Samsung etc. were present at the event and showcased a range of products which included a slew of ultrabooks, desktops and hybrid PCs.

Considering the large number of laptops that were unveiled at this mega tech show, we've come up with a list of the five most promising laptops and convertibles you shouldn't miss.
Dell XPS 2-in-1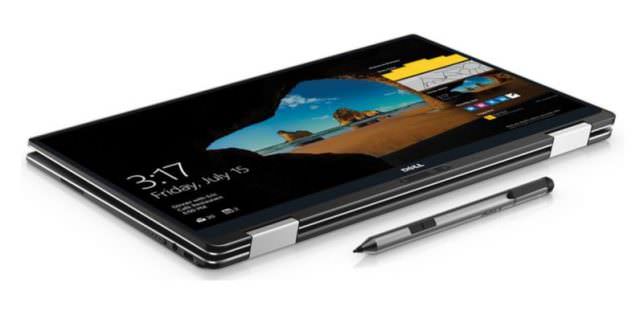 The Dell XPS 2-in-1 is the latest ultrabook from the American PC giant. It features the characteristic Infinity Edge display that has now become an integral part of the XPS family. The latest generation Dell XPS 2-in-1s comes in two variants. The smaller among the duo is a 13-inch model while the larger comes with a 15-inch display. That said, both these models feature full HD (1,920 x 1,080) screen resolution. There's also a higher-end 15-inch variant that features a Quad HD+ display. As for the internals, the Dell XPS 2-in-1 comes with an Intel Kaby Lake Core i7 processor and 16GB DDR4 RAM. Besides, the higher end model packs 1TB SSD internal storage. Powerful internals might mean a shorter battery life, but that doesn't seem to hold true for these new machines. The full HD variants of the Dell XPS 2-in-1 come with 46WHr batteries and boast up to 15 hours of claimed on-screen time. The shaper QHD+ version however, can last only upto 10 hours. It's also worth noting that the Dell XPS 2-in-1 comes with a 360-degree hinge that allows you to orient the laptop as per choice. The convertible from Dell is expected to make its way to India very soon.
Razer Project Valerie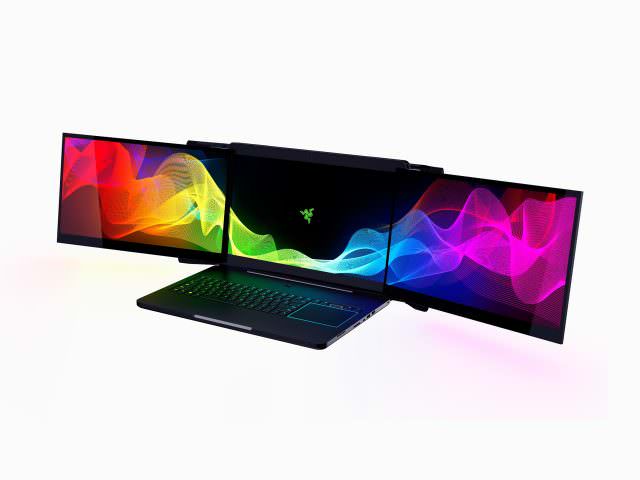 Razer Inc., the American laptop maker specialising primarily in gaming PCs s
howcased a unique laptop at CES
. Dubbed Razer Project Valerie, the latest gaming laptop is a first of its kind device to come with not one but three displays. The Razer Project Valerie is still a prototype device and there's no guarantee of its making it to the market. Externally, the Razer Valerie looks like just another 17-inch laptop, except that it's quite thick. That's because under the lid of the laptop, lie two more 17-inch 4K (3,840 x 2,160) displays. These two displays pop-out from either side of the main display and snap into place as after you open the lid. Nvidia GTX 1080 graphics give it enough power to handle any demanding games.
ASUS Pro B9440 Notebook
This 14-inch full HD (1,920 x 1,080) notebook is primarily aimed at business and enterprise users. That said, the main highlight of the laptop is its sleek design. The ASUS Pro B9440 notebook sports extremely thin bezels and weighs 1.04kg. The Taiwanese maker even goes to the extent of claiming that its laptop is the lightest business notebook in the world. Well, one can't really deny that, as both the Apple MacBook Air and Surface Book from Microsoft are heavier than the ASUS Pro B9440. The design isn't the only thing that's impressive about this notebook. Underneath the hood, the laptop comes with a 7th gen Intel Kaby Lake Core i5 and Core i7 chips. These are the latest chips from Intel and are based on 14nm technology. Apart from that ASUS Pro B9440 notebook packs upto 16GB of RAM and 512GB SSD storage. The notebook is priced starting at $999 (Rs 67,889 approx.) and will start shipping in the US by May this year. ASUS can be expected to bring this product to India later this year.
Samsung Notebook 9 (2016)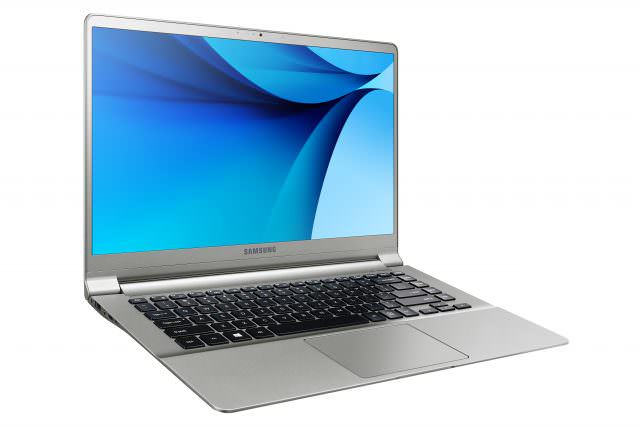 Despite recent reports that suggested a possible takeover by Lenovo, the PC division of Samsung made an appearance at the CES with new Windows 10 powered ultrabooks. These laptops were apparently improved versions of the highly impressive Samsung Notebook 9 the Korean maker had introduced last year. While the name remains unchanged, a lot of things have changed under the hood. It now features the latest generation Intel Core i7 7500U processor. It's worth noting that the Samsung Notebooks come in two display variants – one comes with 13-inch (1,920 x 1,080) screen and the other with a 15-inch (1,920 x 1,080) display. Externally, it features a magnesium alloy construction. And despite the sturdy feel, 13-inch variant is lighter than last year's model. In fact, it's even lighter than the ASUS Pro B9440 Notebook at just 817 grams. The rest of the specifications include 256GB SSD storage, 16GB DDR4 RAM, Nvidia 940MX graphics and a range of ports. These include two USB 3.0 ports, one USB Type C port, one HDMI port, two 1.5W speakers and one microSD card slot. Incidentally, Samsung hasn't revealed the pricing and availability of the models yet.
Samsung Chromebook Pro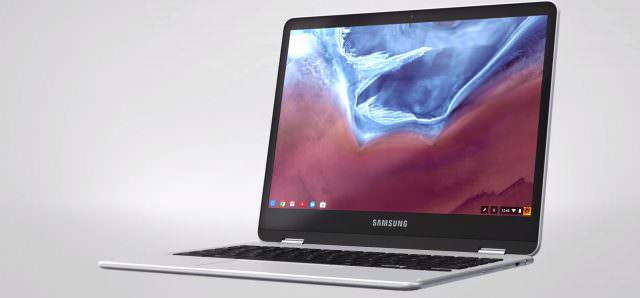 Alongside, its new Notebook 9 lineup, Samsung showcased two new Chromebooks at this year's CES in Las Vegas. Among them, the Samsung Chromebook Pro is the one that's bound to catch the eyes of Chrome OS fans. It packs a spectacular 12.3-inch touchscreen LED display with a resolution of 2,400 x 1,600 pixels. Powering the Samsung Chromebook Pro is an Intel Core M3 processor which promises a maximum clockspeed of 2.2GHz. Besides, there's 4GB LPDDR3 RAM and 32GB of eMMC internal storage. Externally, the Samsung Chromebook Pro comes in an all-metal chassis that features a 360-degree hinge. This mean that you can flip the Chromebook Pro in any direction as per your choice. That said, the most interesting feature of the Samsung Chromebook Pro is the included stylus. This stylus can be attached to a dedicated silo located on the side of the laptop. Apart from that the stylus can double up as a laser pointer too. As for the pricing, the Samsung Chromebook Pro is marked at $549 and is expected to go on sale soon.
Well, these are our picks from the hoard of laptops that were showcased at this year's CES. The HP Spectre X360 and the Lenovo Legion Y720 are a couple of other noteworthy laptops we saw at CES. The former is primarily aimed at business professionals with a keen eye for design, while the latter is built with hardcore gamers in mind.