"Bring perfection to your selfies with these editing apps"

When selfies first started trending on social media, who would have thought they'd stay this long? It's not just a phenomenon gone viral anymore, it's something that has potentially changed the way we use social media. The selfie popularity has been well-used by app developers, who have churned out some great apps that make selfie-snapping an even more fun experience.
These photo-editing and camera applications help us put our best face forward. Of course, you do get a lot of filters and effects to play with, on smartphones like the OPPO F1s, which give you several options to enhance your selfies without the need of any third-party app. The F1s also features a Beautify mode which offers several levels to tweak your selfies for the natural yet beautiful look. However, if you are looking for more choices for your selfies, then here's a look at some of the most popular apps available in the market.
Price: Free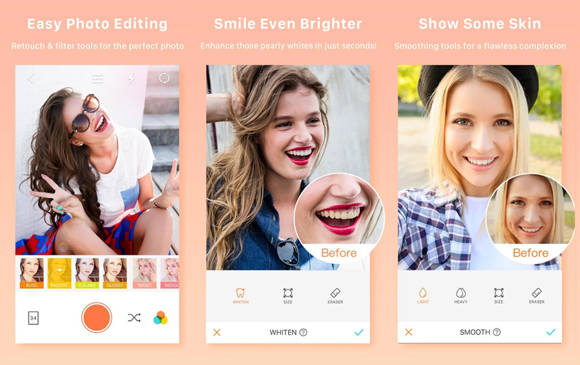 AirBrush allows users to custom-edit photos to achieve the bare minimum enhancements or go all out with skin color brushes, wrinkle removers, and more. The process is intuitive and simple. Just import your photo, make edits with a few screen pinches and strokes, and voilá – your selfie is ready to make headlines! The application also lets you compare before and after photos during the editing process, test out your editing prowess on sample shots, and watch help tutorials for each editing tool.
AirBrush includes a blemish and pimple remover feature, and can also brighten eyes, retouch skin shades and whiten teeth at the tap of a button. The application even allows users to instantly slim, lengthen or reshape any area of their photo with a few swipes. The real-time AirBrush editor also includes tools that let you blur, crop, stretch, slim and tune your pics for an artistic touch. You can also choose to automatically retouch your photos or fix them manually for added control. Not a fan of overkill makeup touch-ups? AirBrush has you covered with a range of easy to use photo filters to beautify your selfie in a snap.
Price:
Free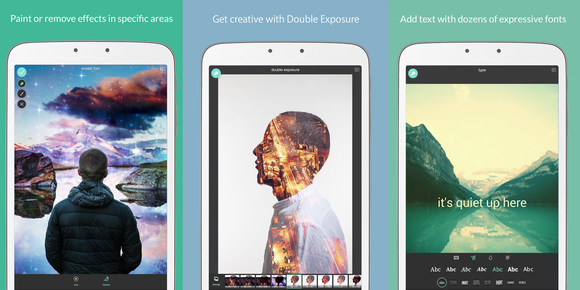 Pixlr (formerly Pixlr Express) is one of the most popular photo editing applications in the market. Whether you have never edited a picture or are a professional, chances are that Pixlr has all the tools and effects you need. While Pixlr does not focus on selfies in depth, it deserves a mention due to its wide range of editing tools and effects, as well as automatic colour balancing, double exposure feature and beautification tools. If your selfie demands a caption, you can simply overlay text within Pixlr and finish with a satisfying overlay filter.

Price: Free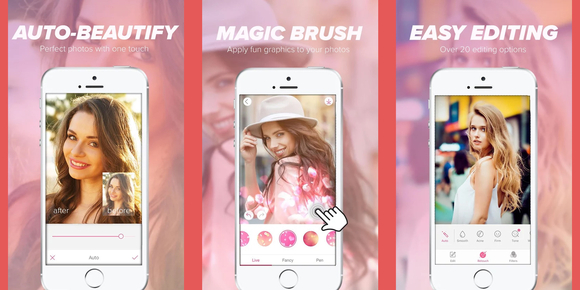 With BeautyPlus you can erase blemishes, smoothen skin, brighten eyes, whiten teeth, edit eye colour, add filters and special effects and blur photos amongst other features. The application also works well with video selfies and can automatically detect and apply the required edits.


In fact, the developers claim that the application has been created with assistance from well-known makeup artists and photographers. Some of the notable features include the beauty camera, eye, skin and teeth corrections, special magic brush effects and automatic exposure control. From the romantic to the dramatic, BeautyPlus includes dozens of special effects to make your pictures pop.
Price: Free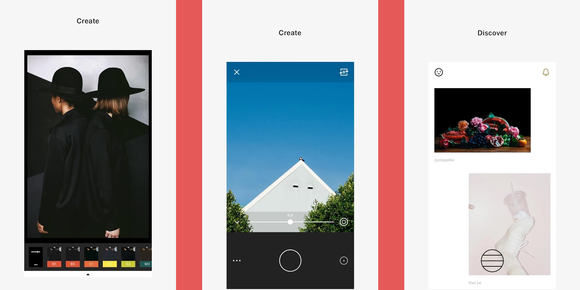 VSCO started out as a paid app but later moved to a free distribution model. The user interface is minimalistic and offers a great collection of filters, which some argue are better than those found on Instagram. While some filters are free, you'll have to reach out to your wallet for others. The application also offers several editing tools including brightness, contrast, saturation, tint, crop, rotate, sharpness, highlight and shadow control among a few others.

Price: Free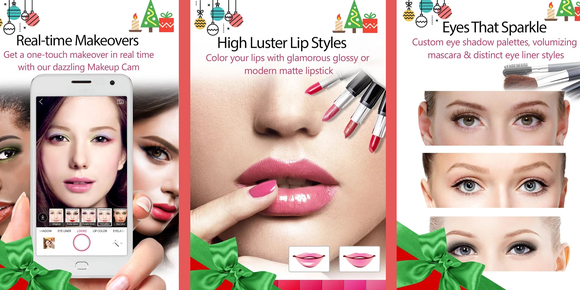 From achieving a natural makeup look to throwing on a pair of dramatic false eyelashes and red lipstick, YouCam Makeup takes the average naked-faced selfie to the next level. While the app offers a plethora of preset looks, users can also personalise their makeup for each feature of their face and pick out hairstyles and accessories. YouCam Makeup allows users to fine tune and reposition the added artifacts to fit their features and also lets them compare the look with the original shot easily.
It includes a selfie makeover camera for hairstyles, lipstick, eye makeup and blush. If you haven't yet mastered the art of applying makeup, the application also offers live streaming of makeup tutorials.
Price: Free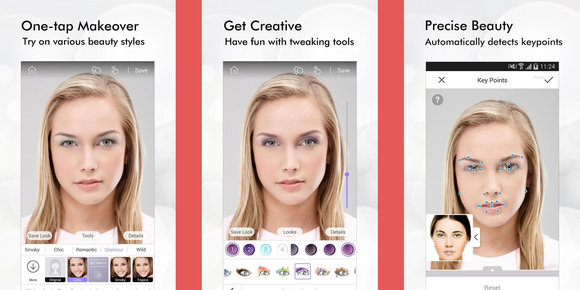 Perfect365 is a powerful, free application that allows users to change their eyes, lips, and the shape of their face. Along with that, it has 20 makeup and beauty tools to enhance or swap out your liner, eyeshadow, or lipstick. It comes with more than 200 pre-set hotstyles to choose from at the tap of a button and includes daily makeup and fashion tips.
Price: Free

If you're more interested in stylish and minimal selfies without primping and tweaking, Retrica is your best bet. It has been a top-rated application ever since the inception of the selfie phenomenon and seems closer to VSCO than to any of the other apps on this list. Along with 120+ real-time or static filters, it also features collages, GIF conversion and vignettes.
Price: ₹10 (Android), ₹370 (iOS)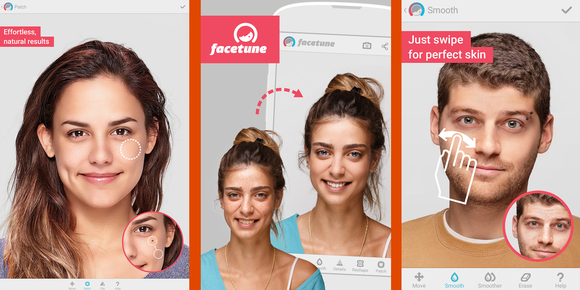 FaceTune gives you the means to quickly retouch your self portraits, letting you whiten your teeth, remove red-eye, colour grey hairs, and refine your jaw line in addition to a plethora of other tasks. The app can also blur the background to place you in focus, and if you happened to just roll out of bed, you can use it to apply eye shadow, lipstick, and other makeup.

Users can easily remove blemishes and dark circles, whiten teeth, retouch skin and smiles, remove stray hair, fill bald patches, recolour hair, reshape individual parts of the face, add natural makeup or select from a variety of photo filters to apply.
That completes our list of the top selfie-editing apps. If we missed out on any of your favourites, let us know in the comments section below.