For many, a satisfying smartphone experience is less about the camera or other functions, and more about how long the device runs before the need to recharge it arises. Perhaps that explains why manufacturers are constantly dishing out phones offering exceptional battery life. So if you are looking for a phone that can last really long, then you're at the right place.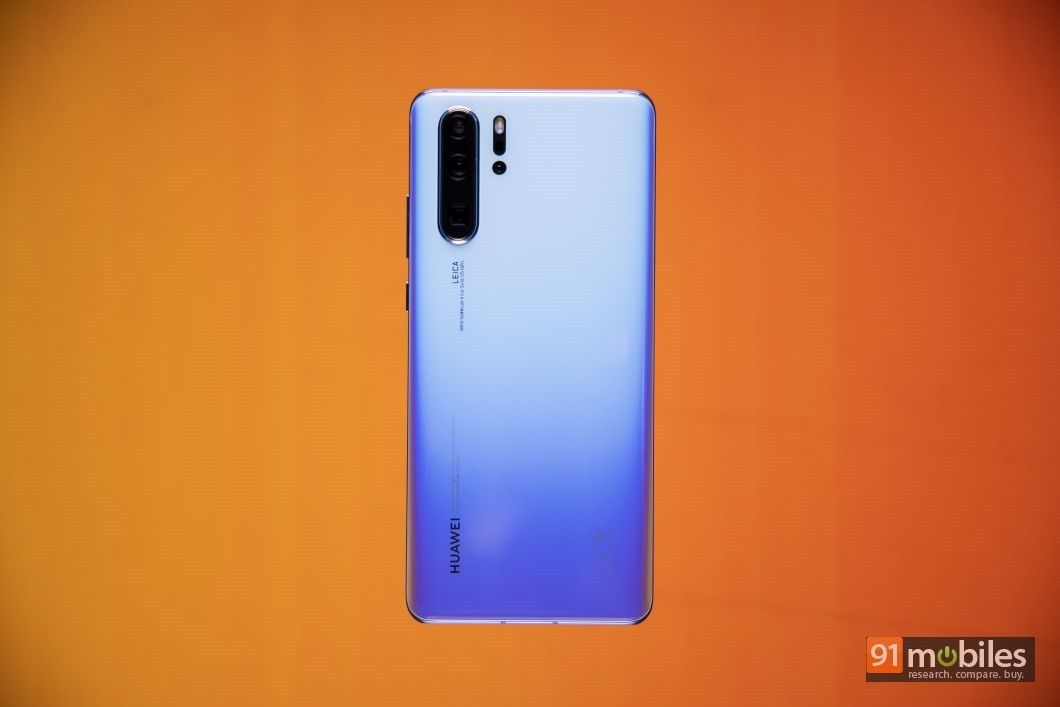 The Huawei P30 Pro is highly appreciated for its stellar camera performance, as it should be. But its other highlight is its 4,200mAh battery. With ordinary use, you can easily keep this handset running for a day and a half. Plus, it fast charges up to 70 percent in just 30 minutes thanks to its bundled 40W SuperCharger. The P30 Pro also benefits from wireless fast charging and reverse wireless charging.
Huawei's Mate 20 Pro (review) also carries the same battery inside it, and comes with the same charging properties as well.
Related read: Huawei P30 Pro review
iPhone 11 Pro Max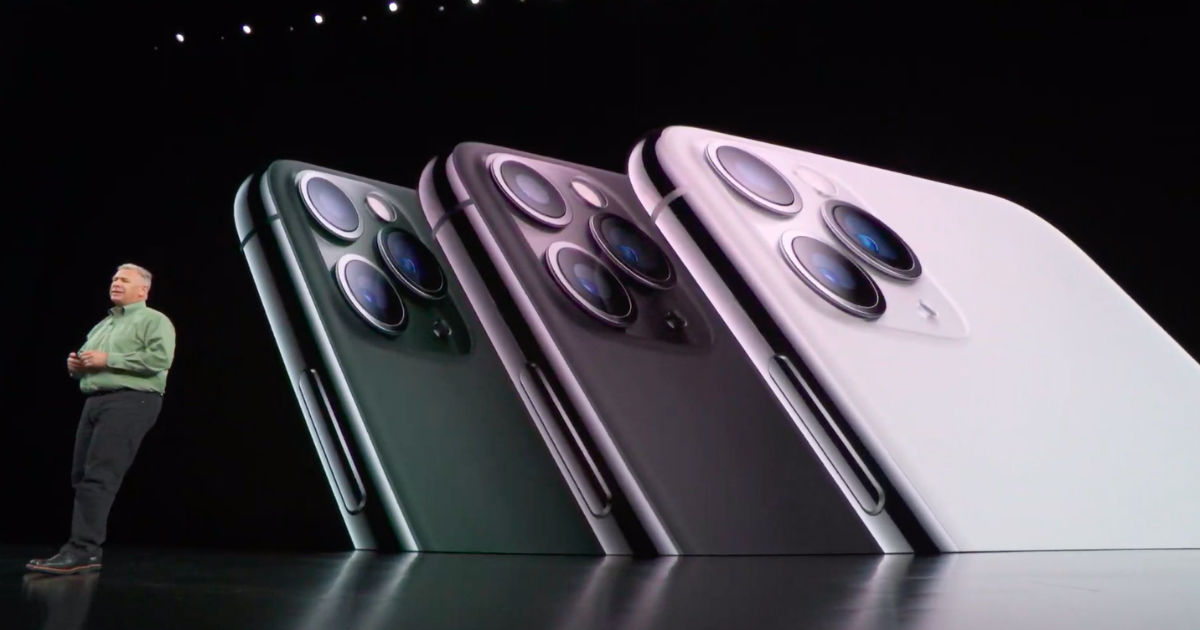 As always, Apple has stayed mum about the battery capacity of its new-gen iPhones, though the reports claim that it's rated at 3,500mAh. However, the company did reveal on stage during the unveiling that the iPhone 11 Pro comes with a four-hour increase in its battery life over its predecessor, while the iPhone 11 Pro Max delivers up to five hours of added battery life. These devices support fast charging, and ship with an 18W fast charger in the box, which is a first for Apple. The iPhone 11 Pro Max is also an excellent all-round phone. It runs on the super fast A13 Bionic chip, and offers a triple camera setup consisting of three 12MP sensors paired with wide, ultra wide-angle and telephoto lenses.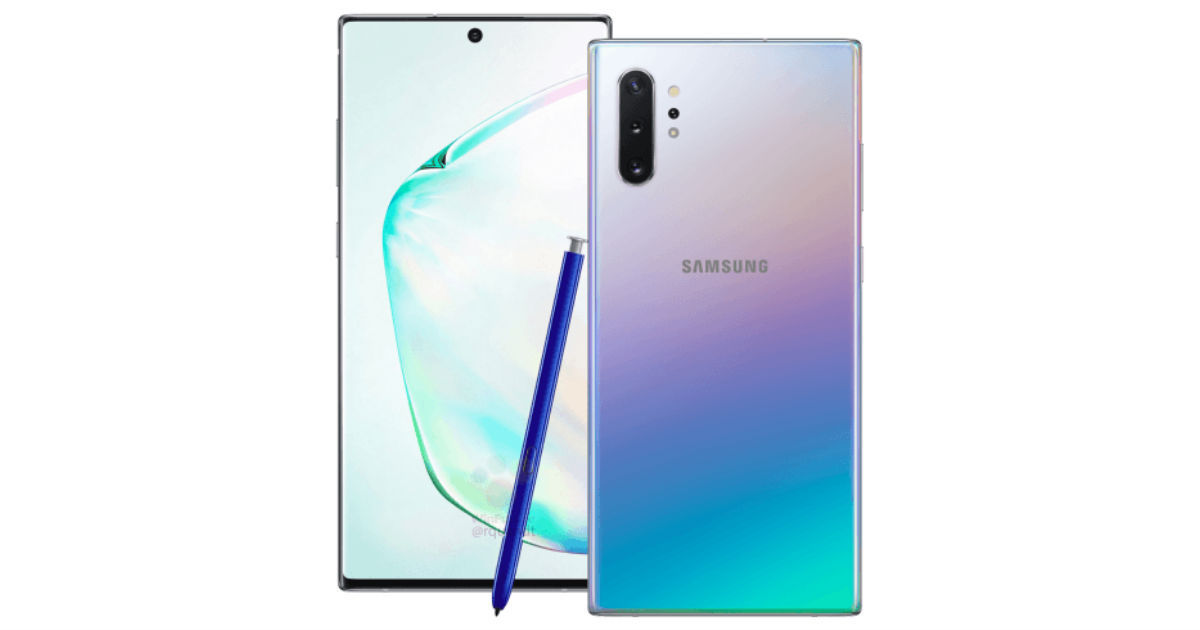 The newly-launched Samsung Galaxy Note 10+ is one powerhouse of a smartphone. It's got quad cameras on its back, a 6.75-inch QHD+ AMOLED display on its front, an octa-core Exynos 9825 processor at its heart and of course, the goodness of the S Pen. Powering all this hardware is a capacious 4,300mAh battery, which ensures that you don't run out of juice in the middle of the day. This cell charges at a whopping 45W, which is another big advantage. The Note 10+ also supports 15W wireless charging and reverse wireless charging.
Related read: Samsung Galaxy Note 10+ first impressions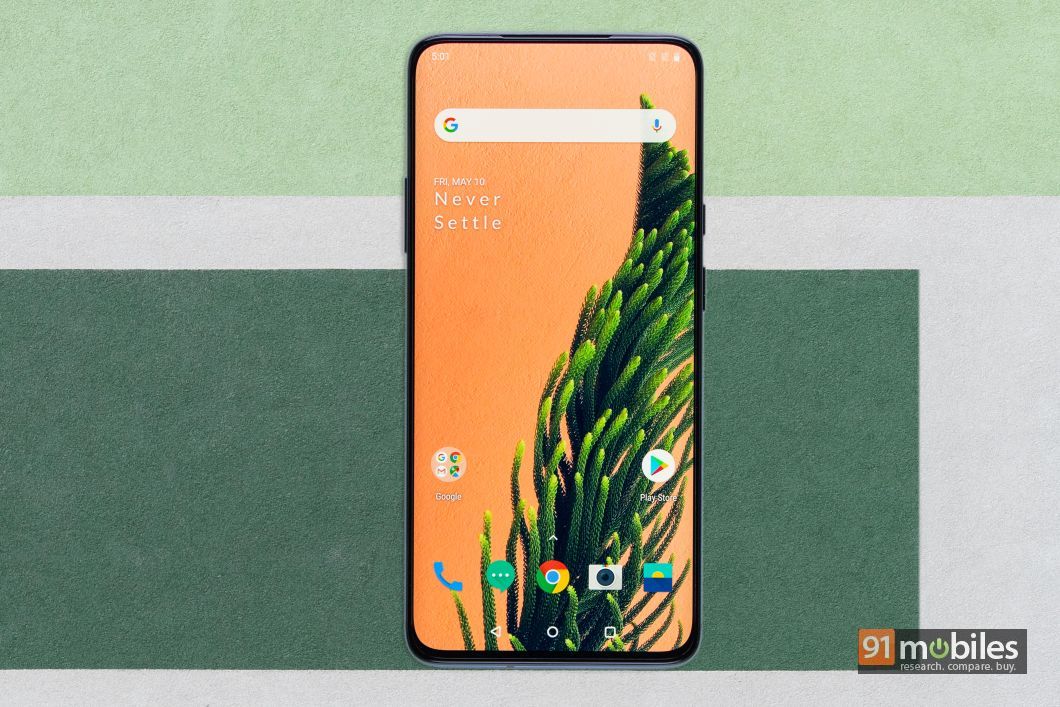 Among the most appreciated handsets of this year, the OnePlus 7 Pro impresses in all departments, including battery. It's got a 4,000mAh cell inside, which allows you to go out without worrying about carrying your charger or your power bank. Whether it's gaming or using heavy apps, the battery will provide you with enough juice to handle everything, and still have some juice left at the end of the day. Moreover, the phone's 30W Warp Charge technology gets it ready in just 20 minutes. This charging standard is 34 percent faster than that of the OnePlus 6T, which already had extremely fast charging.
Related read: OnePlus 7 Pro review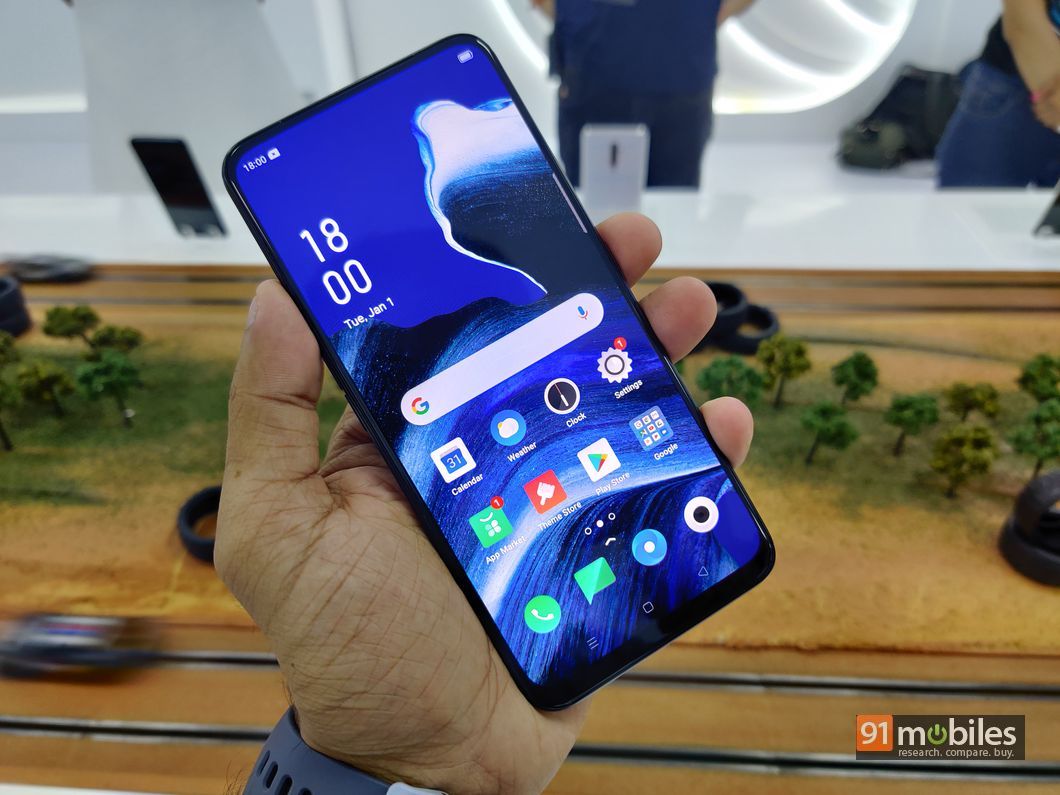 The exquisitely designed OPPO Reno 2 will floor you with its looks. Its rear surface is made of glass, and plays home to a quad-camera array. Its front camera has a shark fin-like pop-up design that gives it a distinct appearance. And this arrangement also allows the phone's 6.5-inch AMOLED display to spread along the entirety of its front surface. More importantly, the Reno2 carries inside it a 4,000mAh battery that's assisted by OPPO's 20W VOOC Flash Charge 3.0 technology for ultra-fast charging speeds.
Related read: OPPO Reno 2 first impressions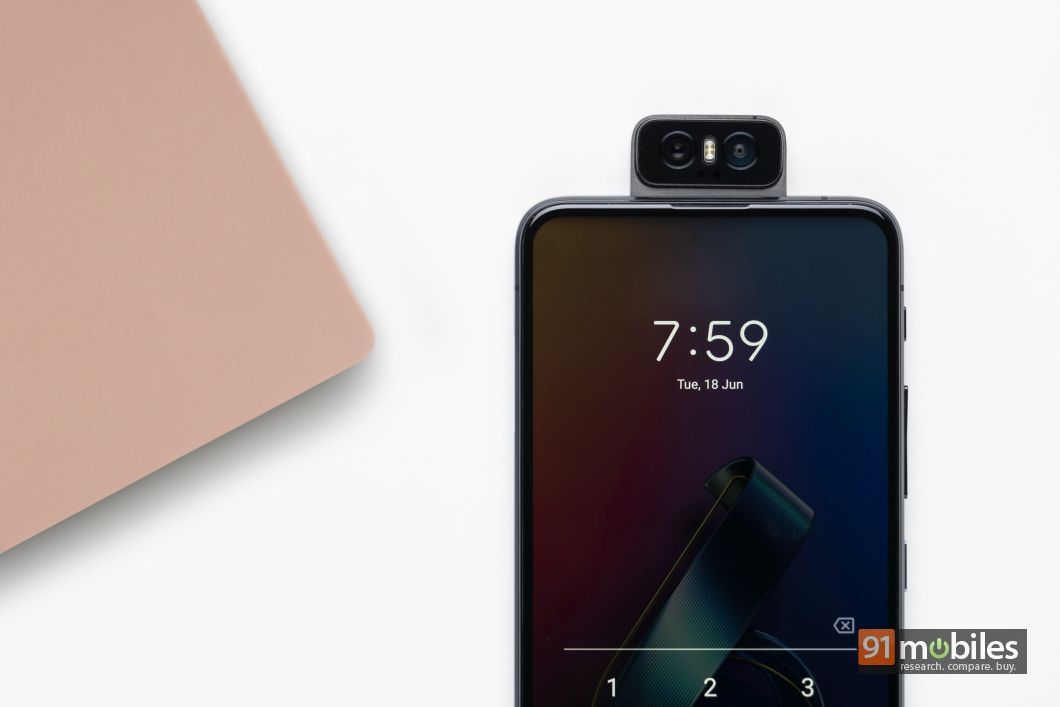 The main aspect of the ASUS 6Z that grabs everyone's eye is its flipping dual-camera module. It usually sits on the rear surface, but if you wish to click a selfie, it quickly flips itself up to act as the front camera. As a result, the same 48MP + 13MP rear camera setup can be used for clicking selfies, which is a big advantage, given there's an ultra wide-angle lens included. And battery lovers will love the fact that it offers a 5,000mAh cell that charges at 18W. Moreover, the phone also supports reverse charging.
Related read: ASUS 6Z review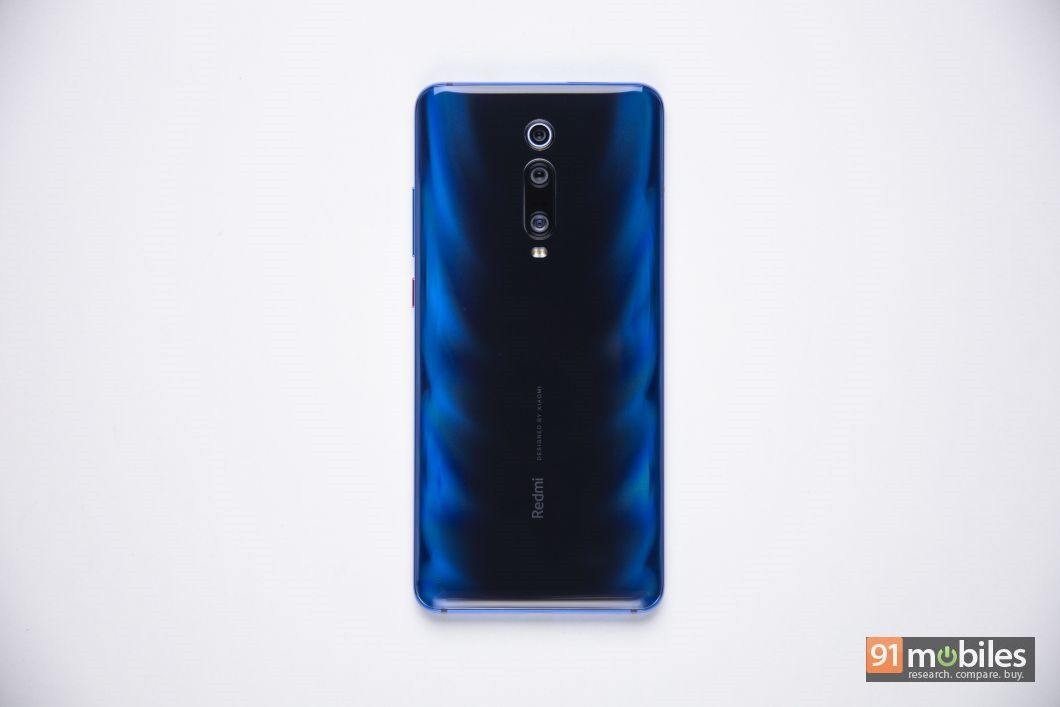 Xiaomi's Redmi K20 Pro also stands tall among phones that offer excellent battery life. It's got a 4,000mAh battery under its hood that charges at 27W thanks to Qualcomm's Quick Charge 4+ technology. The phone is well known for offering a large number of premium features at an extremely attractive price of Rs 27,990. Firstly, it ships with the Snapdragon 855 chipset, making it the most affordable phone in the country to offer the same. It also sports a triple rear camera setup that includes a 48MP main snapper. A 6.39-inch AMOLED display, a 20MP pop-up selfie camera and an in-display fingerprint scanner are some of its other highlights.
Related read: Redmi K20 Pro review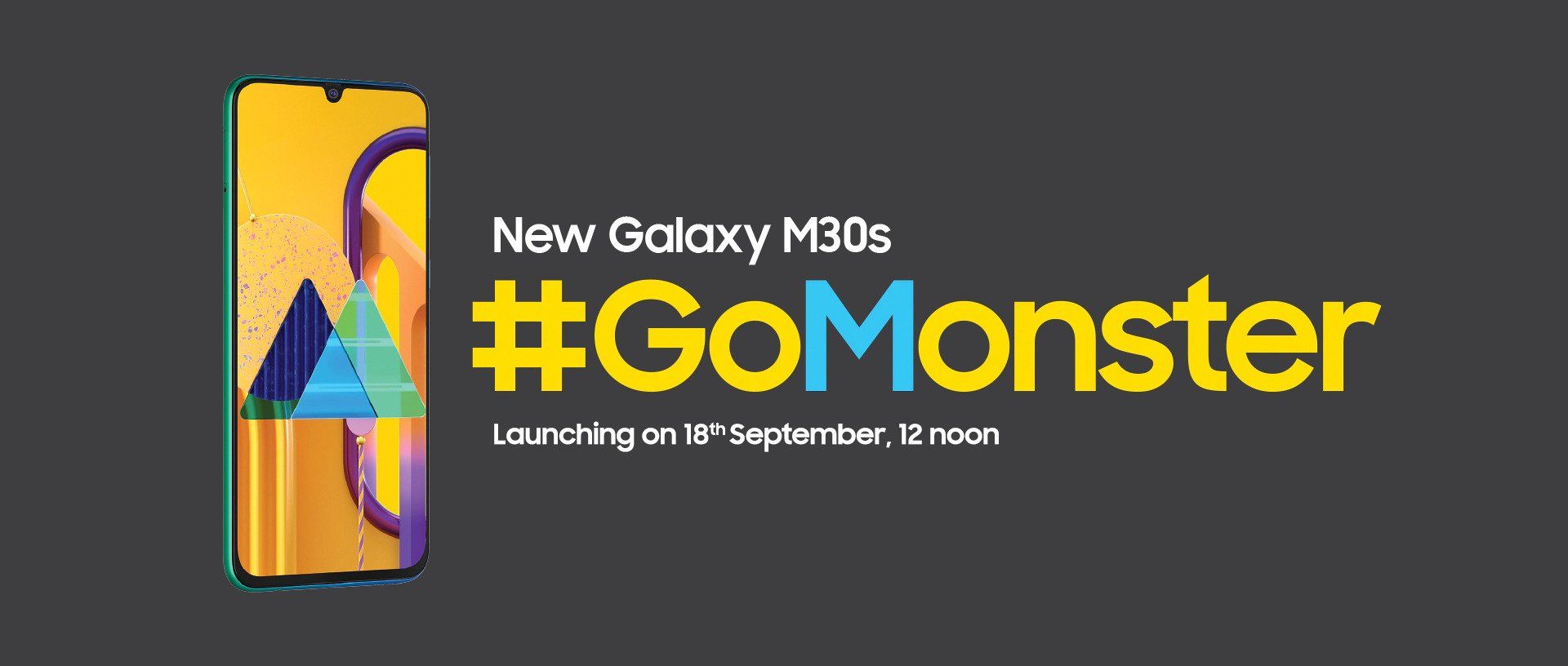 A phone that will be launching soon, and is sure to excite those who pine for great battery life is the Samsung Galaxy M30s. While its predecessor has already delighted fans with its 5,000mAh battery, this model will one-up that one with its 6,000mAh cell. It will be launched on September 18th, but an Amazon page that's already live has revealed major details about its specifications. It will also come with a Super AMOLED display and a triple rear camera setup onboard. Moreover, the phone is touted to ship with a new Exynos 9611 chip inside it.
Related read: Samsung Galaxy M30s rumour roundup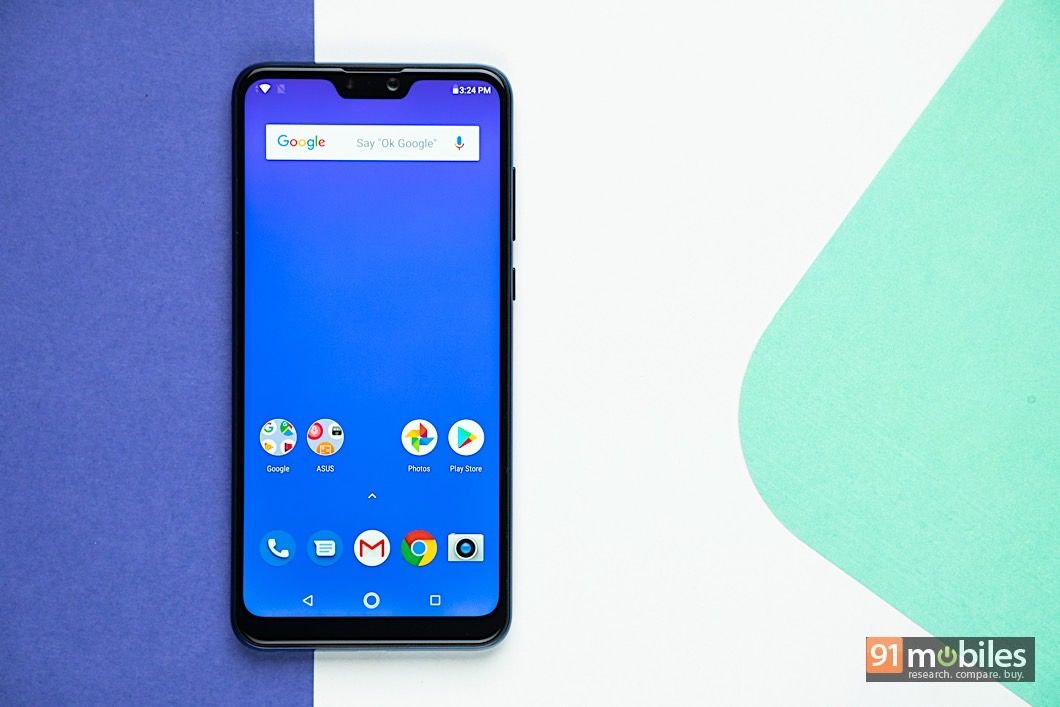 The Max series from ASUS has always been about great battery life, and the same is the case with the Max Pro M2. One look at its specifications, and you'll be left wondering how its price is so low. Its 5,000mAh battery always ensures that you aren't left searching for a charging point wherever you go. One downside is that its fast-charging abilities are capped at just 10W, which results in longer charging times.
Related read: ASUS ZenFone Max Pro M2 review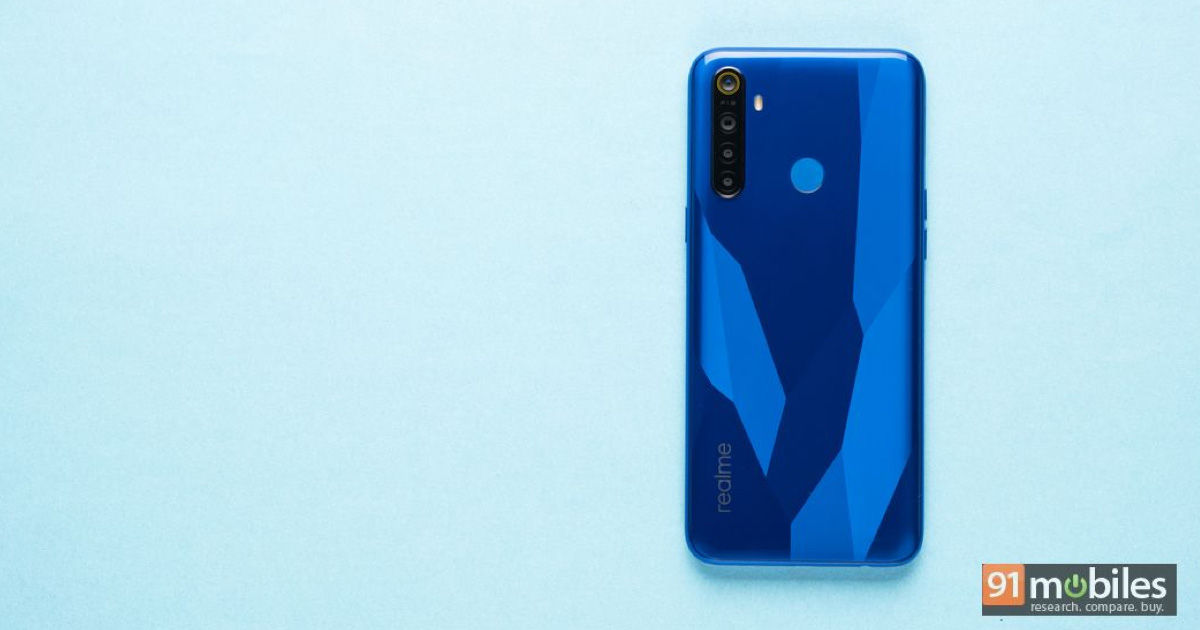 Another very affordable smartphone in our list is the Realme 5. Despite its low price of Rs 9,999, the phone offers a quad-camera setup and the Snapdragon 665 chipset. But its biggest highlight is its 5,000mAh battery. This allows the phone to offer a standby battery life of up to 29 days. This Realme handset has also been blessed with AI cooling and screen power saving that work together to save valuable battery life. However, despite the large battery, the phone only offers a 10W charging speed.
Related read: Realme 5 review
Those are all the smartphones we think will appeal to those who crave great battery life. We've picked options from all major price brackets, so choosing among the lot will be easier for you based on your budget.