Mobile World Congress is without a doubt one of the largest annual conventions for gadgets, attended by more than 1,00,000 people. Like every year, last week's event saw a number of smartphone launches, cool gadgets and some interesting concepts. But beyond all that, MWC is also a great opportunity to get an idea of the broad trends that will be shaping up the tech industry in the months and years to come. We've already given you a lowdown on the top smartphones announced at MWC, and now it's time to discuss some top trends we saw at this year's event.
One step closer to 5G
The emergence of 5G was one of the major trends that came up at last year's MWC and the same remains the case this time as well. In fact, if you ask us, 5G will continue to grab headlines in the time leading up to its commercial deployment. What was interesting at the MWC gone by was the fact that apart from equipment makers and telcos, even chipset brands like Intel and Qualcomm showcased 5G technologies. While there's no exact timeframe of us seeing 5G in India (considering the government hasn't auctioned the spectrum yet), most companies we talked to suggest that 5G will start appearing next year along with the first set of devices, and by 2020, it'll go wider in terms of commercial launches. Even before MWC 2018, Qualcomm announced its X50 modem which phone brands will start utilising in 2019 to offer support for 5G.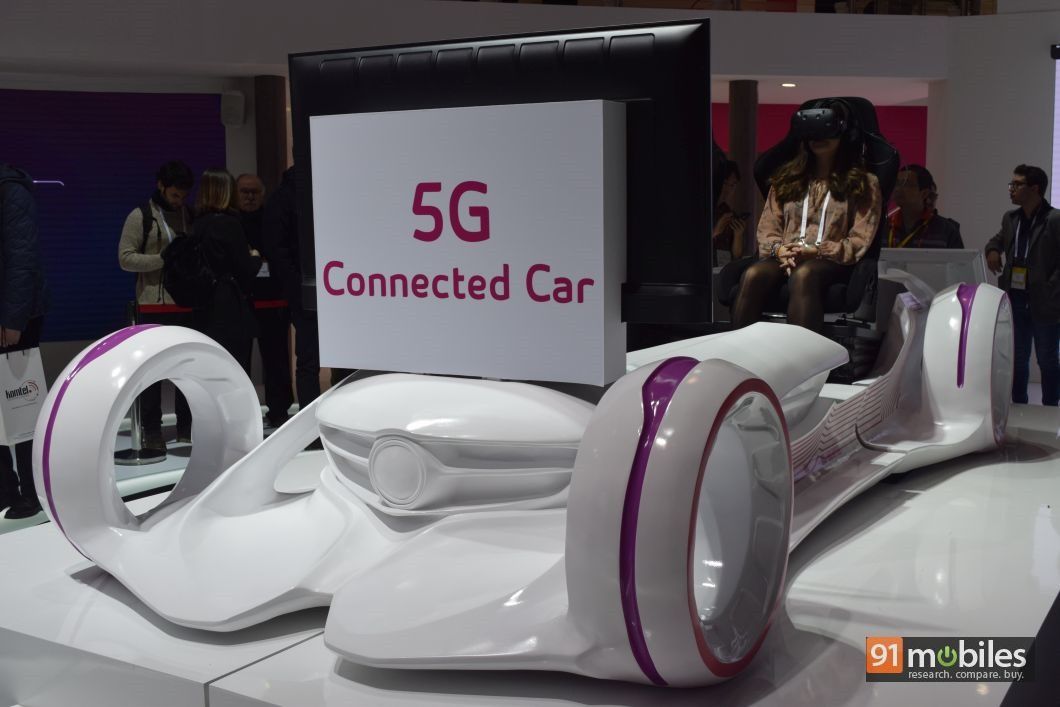 Many companies also showcased connected car concepts, an area which is possibly the best way to leverage 5G capabilities. Such automobiles will not only provide better control over the vehicle-based features, including entertainment, they'll also communicate with other cars, with traffic lights and more.
A litany of Android Go offerings
Google announced the Android Go programme at Google IO 2017 in a bid to connect the next billion users. Since then, we have been looking forward to smartphones powered by Android Oreo (Go edition). And last week at MWC, we saw not one, not two, but a number of entry-level smartphones running Google's lightweight smartphone OS. Alcatel was the first brand to introduce an Android Go offering in the form of the 1X, a phone which comes with interesting features such as an 18:9 screen ratio and a fingerprint scanner at the back. Then, HMD Global also pulled the curtains off its most affordable smartphone, the Nokia 1 (first impressions). For the Indian market specifically, both Lava and Micromax showcased their own Android Go offerings in the form of the Z50 (first impressions) and Bharat Go (first impressions). ZTE unveiled the Tempo Go and Turkish brand General Mobile announced the GM8 Go as part of this initiative. Even Transsion announced that it'll be launching Android Go-based devices across its iTel, Spice and Tecno brands. Interestingly, not much differentiates these smartphones as most of them come powered by MediaTek processors and a gigabyte of RAM.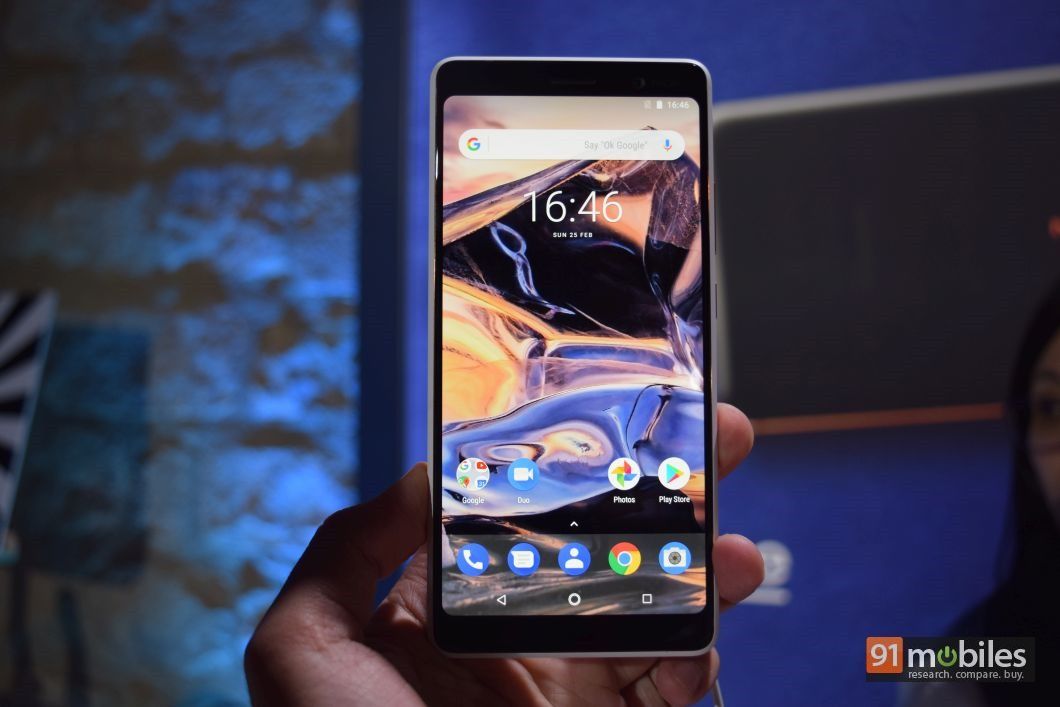 Google's Android One initiative also got a major push last Sunday, when the HMD-owned Nokia announced that all its latest smartphones will be part of the program, offering vanilla interface and promising faster security updates.
Old is new
Once again, Nokia banked on the nostalgia quotient with the refreshed version of the banana phone, the Nokia 8110 4G (first impressions)… the phone that originally rose in popularity with the Matrix movie. Now the brand is offering it with support for 4G, KaiOS and features like Google Assistant and other apps from Google.
Feature phones are getting attention once again, as along with KaiOS, phone brands will soon have another option when it comes to choosing a 'smart' operating system for their devices. Jolla announced Sailfish 3 OS, which works as smoothly on a non-touchscreen-based feature phone as it does on a smartphone. What gives it an edge over KaiOS (Firefox's forked OS) is the fact that it also supports WhatsApp.
Mid-range chipsets with premium features
Along with riding the Android Go buzz, MediaTek also announced a new chipset at the Mobile World Congress. With a 2GHz octa-core chip, the P60 is its most powerful offering in the Helio P series, and is the first from the Taiwanese company to come with a dedicated AI Processing Unit (APU). It's also the first SoC to be fabricated using 12nm process, making it quite power efficient and bringing it closer to flagship class of processors which are 10nm in size.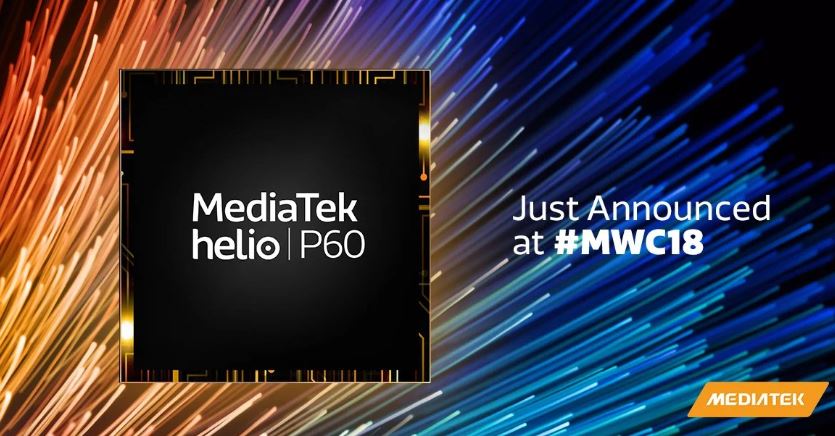 Qualcomm on the other hand, took the covers off Snapdragon 700 series. The SD7xx series will offer features from the top-end SD8xx range such as an Artificial Intelligence Engine. It'll also offer better connectivity options and camera capabilities, especially for shooting in low light or slow-mo videos.
Renewed focus on smartphone cameras
We had included this point in our MWC summary last year as well, but this time around, the reason for the inclusion is different. Earlier last week, Samsung became the first brand in the world to offer a dual aperture of f/1.5 and f/2.4 on a smartphone camera, thanks to the primary snappers on the
Galaxy S9
and
S9+
(
first impressions
). Not only do they offer the largest aperture on a phone camera yet, they also promise great results regardless of lighting conditions. The bigger sibling of the two, the S9+, also offers a second camera at the back, which is a telephoto lens that enables bokeh effects and optical zoom-like capabilities. The latest Samsung flagships also support super slow-mo video recording of 960fps at 720p.
While the Chaebol introduced the 960fps video capture for the first time, Sony one-upped it by offering the same at full HD resolution with the Xperia XZ2 and XZ2 Compact (first impressions). And even though the brand hasn't boarded the dual rear camera bandwagon yet, it teased a dual-camera system it has been working on. Thanks to the Fusion Image Signal Processor, the pair of snappers promise impressive low-light capabilities with support for never-seen-before ISO levels (on smartphones) of up to 51,200 for stills and 12,800 for videos. We just hope that the new features make it to Sony's commercial smartphones sooner than later.
Related read: Sony Xperia XZ2 vs Samsung Galaxy S9
Notch it up
When Apple comes up with a special feature, others follow. Well, whether it's for good or bad, other smartphone makers do follow the Cupertino giant's footsteps. First, it was the dropping of the 3.55mm audio socket, and now there's the notch like the one on the iPhone X. This year at MWC, we saw quite a few Android phones rocking all-screen fronts with notches on top. Even a mainstream brand like ASUS has chosen the notch design for its
ZenFone 5
(
first impressions
) and
5Z
, going on to say that this seems the best way to include all sensors and the front camera whole enabling full-screen designs. Chinese brands such as Ulefone and Vernee have also joined this league with T2 Pro and M2 respectively.
Rise of AI
ASUS' new smartphones with come with a new feature, wherein their displays don't turn off as long as the user is looking at it. We've seen this feature on other phones too, but the fact that ASUS chose to highlight this as one of the AI capabilities of its ZenFone 5 range of smartphones suggests that no brand wants to leave the artificial intelligence bus. The Zenfone 5, 5Z and 5 Lite (first impressions) do come with some intelligent features though – the cameras automatically detect the best setting to capture the scene from 16 modes. Samsung also upgraded the AI capabilities in its S9 flagship duo with the Bixby assistant. LG on the other hand, introduced an all-new smartphone in the form of the V30S Thinq (first impressions) just to highlight the AI-powered camera prowess.
Of course, that wasn't it. MWC also saw some interesting devices such as the Huawei Matebook X (first impressions) which hides the webcam in the keyboard, as well as the retractable selfie camera-toting Vivo Apex.