Smartphone cameras have evolved leaps and bounds, especially over the past couple of years. Today, dual-camera phones have been demoted to the mainstream, while the likes of Huawei and Samsung are gunning for glory with three camera- or even four camera-toting handsets, respectively. Ask any of the phonemakers, and they will tell you how having so many cameras give you the ability to practically shoot everything with your phone — telephoto shots of distant subjects, regular eye-level shots, ultra wide-angle fisheye shots, softened backgrounds, and so on.
Furthermore, with the advent of computational photography, artificial intelligence is leading phones to produce increasingly better results, with multi-exposure shots in low light, diffused light filters at specific times of the day, among others. But, what good is new technology, if you cannot extract more out of it? Here, we take you through some traditional photograph composition techniques, which will help you make the most of the multi-camera smartphones that you purchased this festive season.
The rule of thirds
Perhaps no photography technique is as precise, easy to follow, and efficient as the rule of thirds. It is easy, because most smartphones already have such a grid embedded within the camera app — just open your camera app settings and choose the 3×3 grid. What it does is divide the frame of your photograph (the screen area on your phone) into nine equal rectangles. To follow the rule of thirds, simply place the subject of your photograph along the horizontal or vertical lines of the grid, or at the intersection points of these lines.
The reason why it is efficient and easy to follow is pretty self-explanatory — figuring it out takes next to no time, and you can easily make a habit of following the rule of thirds by following the grid on your smartphone camera app. Most experts will suggest that the golden ratio provides far superior composition points, and it does. But, for beginners or amateur enthusiasts shooting with a smartphone, it is easier to shoot with the rule of thirds, at least until you can get a hang of the golden ratio.
Following it helps place subjects at the right areas of the frame, and more often than not, will help you find room for other elements in the frame — plenty of depth, good filler elements, breathing space, or any combination of these. In short, it is one of those techniques that are pretty much bound to work out for you, in all the situations.
Breathing space
Breathing space, as the name itself suggests, is literally empty space in a frame that allows your subject to breathe. You will have often seen many photographs ending up with a full cluster of elements. In desperate efforts to make a frame look artistic, you will often come across photographs that use either too many colours, or too many elements.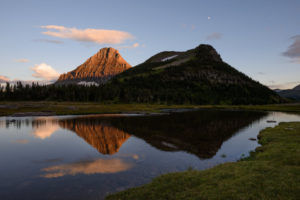 Try your best to avoid this by leaving blank spaces, particularly in the upper corners of your frame. The uppermost corners to both left and right of your frame are areas that do not beckon the highest amount of viewer attention, and you can use this factor to include whites and light shades — think white background, chunks of the sky or in case of minimalistic photographs, nothing at all.
Leading lines
Just as breathing space in a frame gives your attention respite from too much information, leading lines help channel this attention towards the subject. For instance, if you are a food stylist looking to shoot a bowl of soup, it is ideal to have a background surface with lines that merge at the bowl, and perhaps just your hand or a spoon that draws your attention directly to the soup. The bowl, too, acts as a concentric leading line.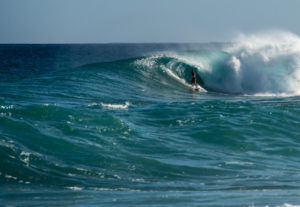 In another example, consider a surfer taking on a big wave. Here, the sky behind the waves act as breathing space, the spiralling waves act as the leading lines towards drawing your attention towards the subject — the surfer. Even the shadowy node of the rising wave leading to the surfer points straight towards her. Subconsciously, these are the lines that lead you towards focusing on the subject. In phone photography, leading lines come of maximum use when shooting landscapes. For instance, if you are shooting a mountain view, ensure that the elements around it produce lines that lead towards the highest peak, and the same applies for shooting cityscapes as well.
Patterns and backgrounds
Symmetric patterns play a huge role in acing a composition. That said, you can also opt for asymmetric patterns to produce an artistic photograph. Take, for instance, a symmetrically-designed door — this would form a great background for a portrait. Additionally, if your subject is a circular object, consider placing significantly smaller but circular elements around it, in line with the rule of thirds and by not disturbing the leading lines, to create continuity of pattern.
Backgrounds, too, form a great role in photography. For most of you smartphone photographers, this can well be the favourite element to experiment with, seeing how all smartphones today come with a specific mode for bokeh, or background defocus. While it is great to simulate an SLR's aperture-based bokeh with software optimisations, you can further enhance it by placing an element to fill up the empty space behind a subject. For instance, consider having LED lights to give your frame a slight twinkle, or have an individual in the background to lend a touch of natural ambience.
Frames
Long before Instagram made frames popular, professional photographers have been using natural frames to enhance or heighten a subject. For instance, use the edge of a tree's trunk to create a sidelong border that aptly accentuates the subject in the midground. Also, while shooting landscape, try using elements like the side of a mountain to add a natural frame to your photograph.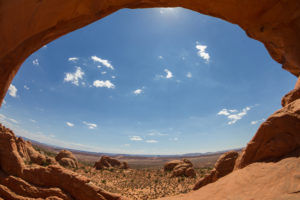 This particularly helps add a border along your photograph, and considering how many smartphone cameras come with wide, or ultra-wide angle lenses nowadays, you can use this factor to the benefit of your composition.
Emphasis
One common mistake that many of us do is the failure to emphasise on the subject enough. With wide aperture smartphone cameras now available across any price point, use this to take macro photographs or still life elements. This adds emphasis to particularly smaller elements, in turn making them look much more artistic and enhanced than, say, a wider shot of these smaller elements.
This is also another excellent way of using your phone's bokeh mode, and produce photographs with good background depth.
Colour palette
The last technique depends entirely on your perspective, and your knack for artistic compositions. Try identifying the dominant colour in a scene, and use that colour and its related shades in making an artistic composition. Furthermore, you can choose to use a combination of light and dark contrast shades to highlight elements, or even the subject itself. For instance, a light pink colour palette can be suitably combined with shades of gold and white to create a beautiful frame. Similarly, you can add quirky shades like shocking pink and glitter yellow to a deep turquoise colour palette, to create an engaging visual.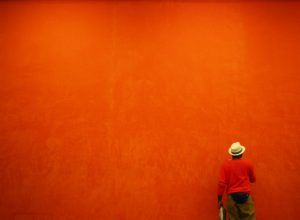 Needless to say that these simple-yet-effective techniques will go a long way in giving an extra edge to your photographs. Do let us know which trick you liked the most in the comment box below.