"The VoIP calling feature seems to be active for a small number of Truecaller Premium users"
Truecaller, which started as a caller ID app, has added quite a few features to its artillery over the years. Apart from telling you who is calling, the app lets you send money via UPI, book Ola or Redbus, recharge your number or DTH connection and send text messages. The company now seems to be working on a new feature called Voice over Internet Protocol, popularly known as VoIP. The feature will let you place a voice call to your contacts over data, just like Google Duo and WhatsApp voice call.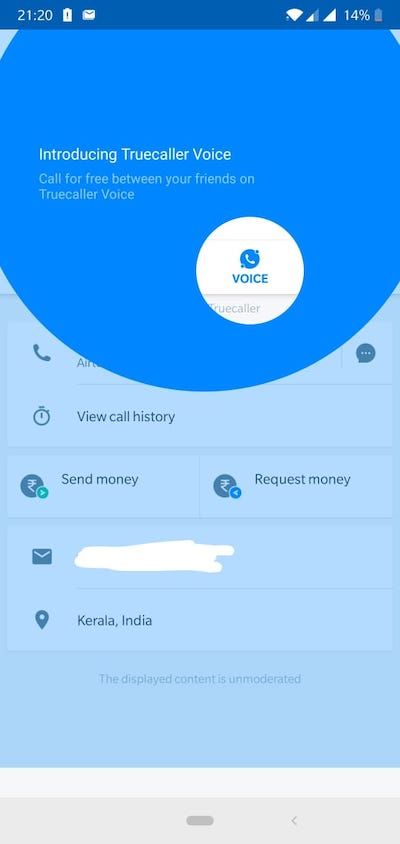 Truecaller VoIP calling service, which was first reported by TelecomTalk, is currently in its pilot programme. The feature is reportedly available to only a small number of Truecaller Premium users. It's not clear what's the criteria for that and whether Truecaller Premium Gold subscribers have also been included in the VoIP feature's testing circle.
Those who have received VoIP feature on Truecaller shows a dedicated 'Voice' button that for VoIP-based voice call. The feature will come handy to users who face network issues or don't have sufficient balance to make a voice call, but are connected to a Wi-Fi and can thus contact a person over VoIP.
Now, there hasn't been any confirmation from Truecaller about the VoIP calling service nor we could test it out on our end. However, the feature if rolled out to a wider audience will be a big boost for the company, which recently crossed the milestone of 100 million users in India. If you're the early tester of the feature, let us know the experience in the comment section below.