"The new Twitter feature is available right now, but was said to be a big challenge for the developers"
Twitter keeps adding new features to its service every now and then. The company announced today that it is rolling out a new feature for folks who love retweeting tweets. Users can now add GIFs, Images, and Videos to retweets before sharing. Apparently, this was a much requested feature. Meanwhile, we are still waiting for Twitter to add the ability to edit tweets.
If you're one of those users who've been wanting to add GIFs to retweets, well, it's time to rejoice. According to Twitter, adding this feature turned out to be quite challenging. The developers had to figure how to make sure that users could tell the difference between the original tweet and the retweet. Both the tweets were of similar size and it was difficult to tell the difference. To solve the problem, the original tweet, appearing below the retweet, was made smaller. The profile picture for the original tweet account was also visible.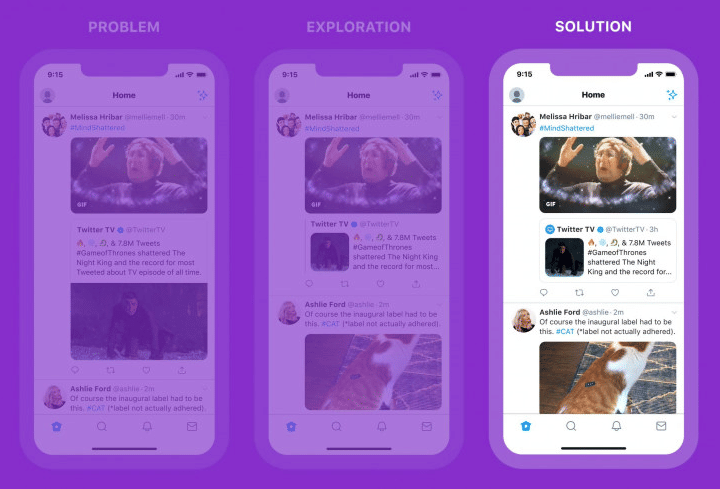 The new feature is available for both iOS and Android users on the official Twitter app as well as the mobile site. The process to retweet is the same, but you can now add GIFs, images, videos, and your followers will be able to see the original tweet with ease. Thanks to this feature, users can express themselves in more ways. This project saw contributions from several teams at Twitter Engineering and was said to be no easy task. Changes to design and functionality had to be made across the tweet detail page and the timeline.
As mentioned in the beginning, a lot of people have been asking for this feature. Twitter stated that it would love to see everyone use the new feature when retweeting. In recent times, the social networking site has added several new and useful features. The iOS Twitter app now has a dark mode, there are 40 new Avengers emoji, and we also got a 'report' button that allowed users to take down wrong tweets during the election time. The company is also working on a feature that would allow users to hide tweets.