"The Twitter redesigned layout brings a larger timeline and moved trending topics section from the left to the right column"
Twitter has silently rolled out a new redesigned desktop layout with a simple, straightforward look. The microblogging site announced the redesign back in January but was only available to a select few users through the opt-in program. However, the revamped design isn't the same for everyone, as it brings two different layouts. One layout features two columns, with a larger timeline on the left and trending topics and follow suggestions on the right. The second layout, on the other hand, includes a third static column with the usual notifications, messages, etc.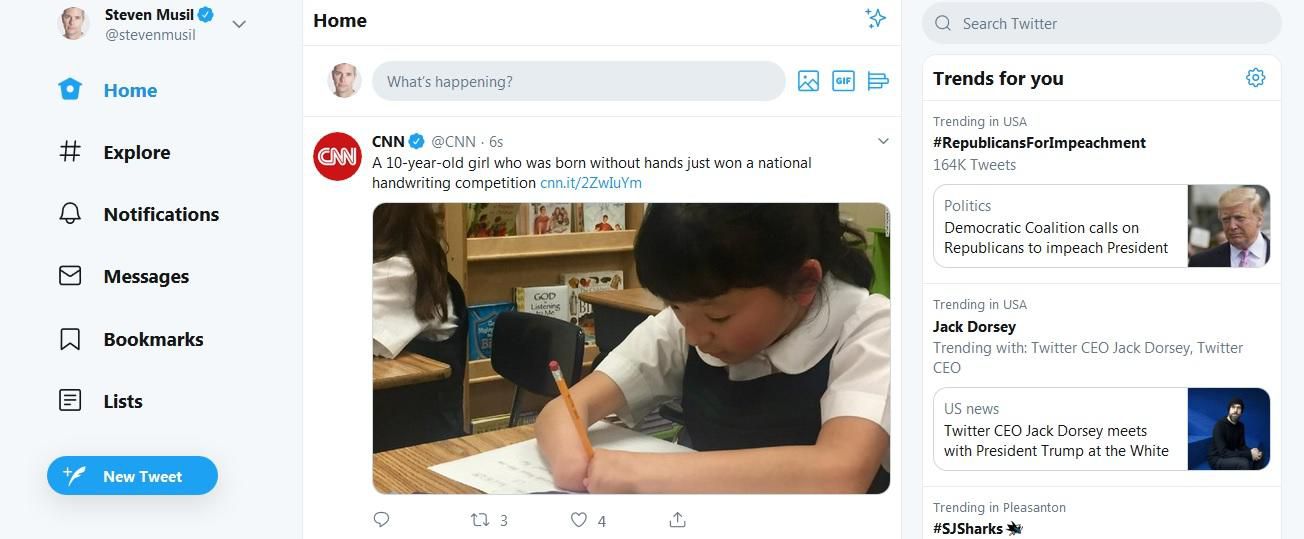 Confirming the rollout, a Twitter representative said, "We're testing a few things so people may see different versions. We wanted to test out in the open to get feedback and see what people think."
The redesigned layout joins the list of recently introduced features including the dark mode, ability to choose the latest tweets first, an option to change text size, and more. Twitter is aggressively pushing out new features to its platform in a bid to boost user engagement and attract more users. The company has also announced that its monthly active users increased to 330 million in Q1, compared to 321 million from Q4 2018. It also generated total revenue of $787 million in Q1 which is an increase of 18 percent YoY.
Separately, Twitter is also currently developing a new feature that will let users block any responses that qualify as offensive to their tweets. The new feature will help Twitter reduce cyberbullies and deliberate offenders on its platform. It should be noted the feature is quite different from existing options such as block, mute and report. As of now, the functionality is only being tested among certain users, so details regarding the public rollout are scarce at the moment.