Twitter is down as thousands of users report that the app is not working. The reports are coming in from many parts of the world, including India. Japan seems to be the worst hit, according to DownDetector.in. As per the website, close to 50 per cent of people are facing the issue on the Twitter website, while 40 per cent report that the Twitter app for Android is not working properly. The issue doesn't seem to affect the Twitter app for iOS much. There is no word yet on what is causing the issue, but it seems the problem may be fixed soon.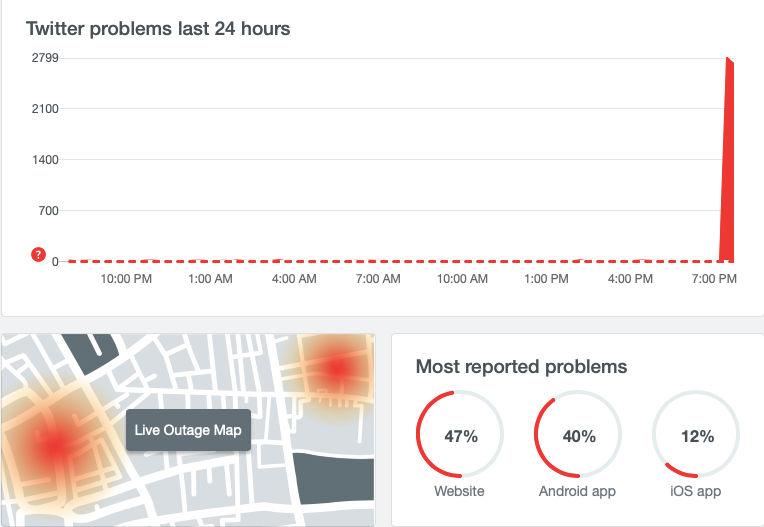 As of 7:30 PM IST, roughly 4,355 users reported on DownDetector that the social media app was not working properly. According to a report by The Sun, the number of users reported issues were over 12,000. The US, UK, Japan, Australia, and parts of India are among some of the affected areas. Some users report that tweets were not loading and they were unable to access the Twitter app or the website at all.
The outage doesn't seem to be affecting everyone. We were able to open the app on our iOS and Android devices, as well as the Twitter website, and faced no issues. Twitter is yet to put out an official statement, but we will update this story once we hear more on it.
Developing…