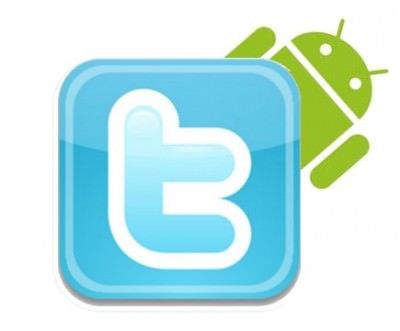 Twitter for Android gets a more stable version with a bunch of improvements in photo editing and timeline.
The official Twitter app for Android has been updated with a bunch of new features that include photo sharing improvements as well as real time stories in your timeline. It also brings a better, simpler photo editing tool. Cropping images is now easy, letting users rotate, widen or square an image before sharing. Mentioning other Twitter users is now possible when tweeting a picture.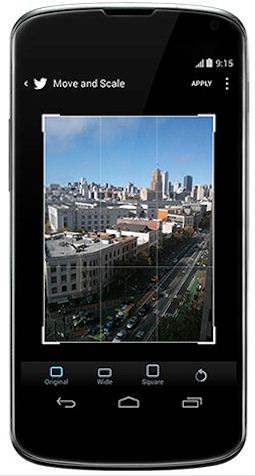 Additionally, the update also displays recommended tweets with trending stories. Users will now get better suggestions on their timeline when they don't have any new tweets to load. In other words, when a user pulls the refresh button and there are no new tweets to load, the app wiill display trending topics as well as TV, sports and news-related updates.
Official change-log for update:
This release includes enhancements to tweet replies and the photo viewer.
Easily mention other users when you Tweet a photo.
Improvements to the photo cropping and image rotation
Better login verification.
When you've read all the latest Tweets, pull to refresh and see recommendations for new content on Twitter.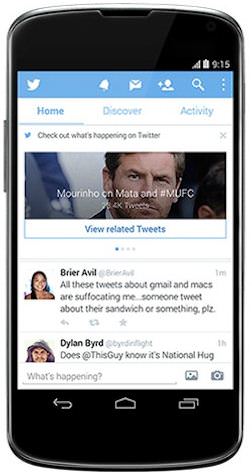 All of the new features were already present in the beta edition, but the latest update adds much needed stability over all aspects. You can either download the fully updated app via Google Play or if you already have it, just hit the update button in the Play Store.
Download link