"Twitter for iPad is getting a new update that brings a redesigned interface that makes use of the extra screen real estate by adding more columns and information on the screen"
Twitter for iPad is getting a new update this week that brings a redesigned user interface with column view that surface more information on the screen, to utilise the iPads large screen real estate. Prior to this update, Twitter only had a single timeline of content, thereby leaving a lot of white spaces on either side of the screen, especially in landscape mode. Now, thanks to the update, it closely matches with the Twitter web app. The Twitter home, notifications tab, Inbox, bookmarks, profile and others have been moved from the bottom to the left pane of the timeline, while on the right, you will now find trending topics, suggestions and others.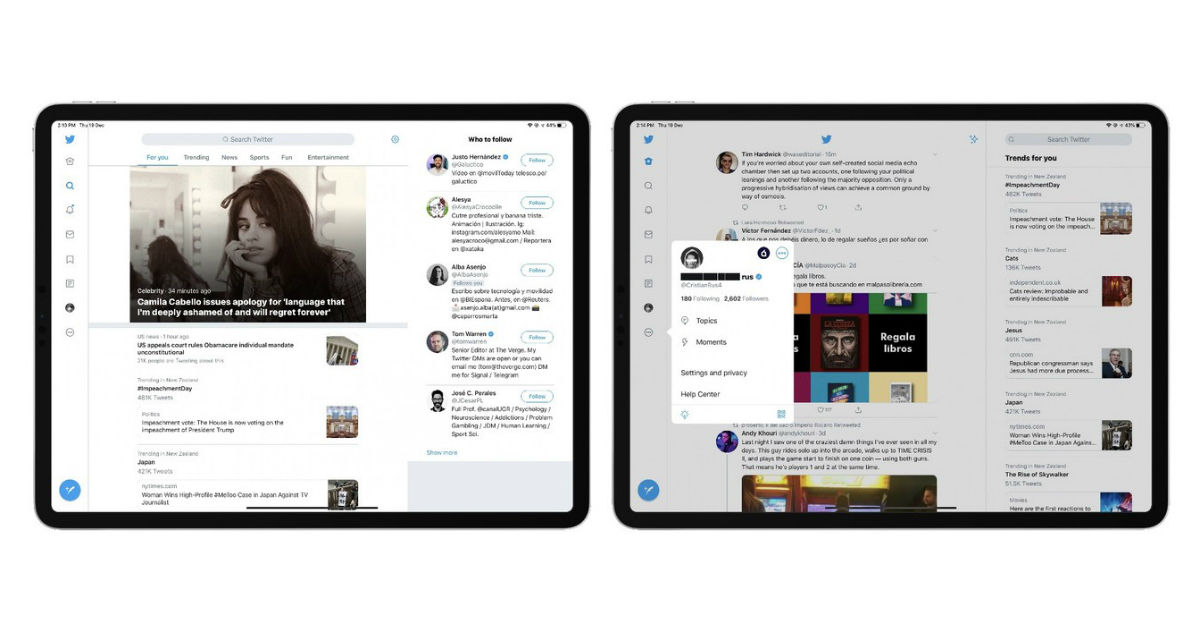 These were some of the much-needed changes and will make the app look a lot better with better space management on the iPad. The Twitter update for iPad OS is currently rolling out to limited users randomly, so if you don't see the update right away, it should be hitting in the next few days.
Back in November, it was reported that Twitter would remove inactive accounts that had no activity for the past six months. The social media giant is said to have sent out emails to the owners of those dormant accounts asking them to log into their account to avoid deactivation. Twitter gave a grace period until December 11th, and if they don't log into the account, their user names will be publicly available for anyone to choose. However, a secondary account that continues to co-exist and stay active alongside the main handle of any user will not be removed, and this means, Twitter's way of ensuring accurate information is posted on its platform by removing inactive accounts isn't entirely a right solution.