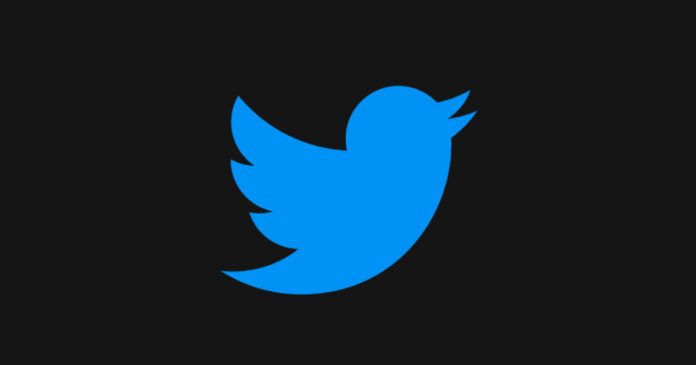 "The new feature will allow users to add captions to their photos, videos and Live broadcasts, similar to Snapchat and Instagram"
According to a new report, Twitter is currently testing a new feature called 'News Camera'. The feature will be similar to what you find on other social networking services like Snapchat and Instagram. Users will be able to add captions and other overlays to their content before sharing it on their Twitter timeline.
This new feature is known as 'News Camera' internally and has been discovered in Twitter's code by researched Jane Manchun Wong. This new feature will be available to users with a left swipe from the homescreen. Users who post a lot of photos, videos or do live broadcasts can make use of this new feature. Basically, Twitter wants to get more users to do this as most prefer Instagram or Snapchat over Twitter's content sharing.
Twitter's new Snapchat-style Camera, codenamed "News Camera" is coming soon!

Posts created by News Camera will be called "Moments" pic.twitter.com/54TZeXh1IC— Jane Manchun Wong (@wongmjane) February 14, 2019
Twitter can also get more video ads to blend in to the timeline if there's more multimedia content from users. This is not the first time the has been spotted though. A video showcasing the feature has also been posted on Twitter by social media consultant Matt Navarra. It works similar to Instagram stories, where you have to swipe left to open the camera app, shoot, and then add overlays. There are about six different coloured backgrounds that the users can choose when adding a caption to the photo.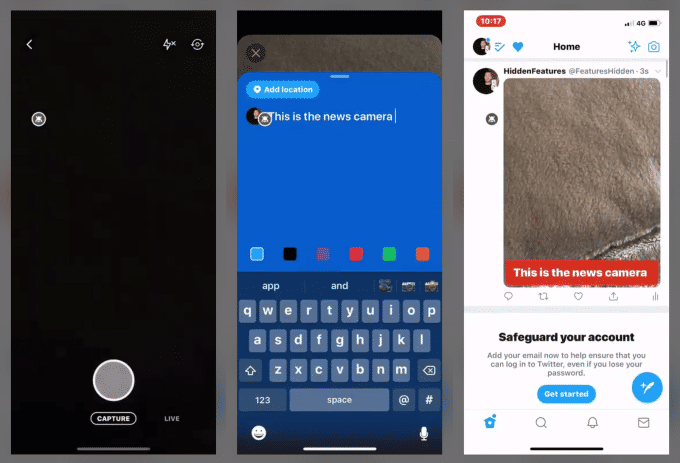 A Twitter representative confirmed to TechCrunch that such as feature is indeed in testing. The feature should be out in the first half of 2019, according to the rep.
"I can confirm that we're working on an easier way to share thing like images and videos on Twitter. What you're seeing is in mid-development so it's tough to comment on what things will look like in the final stage. The team is still actively working on what we'll actually end up shipping. Unfortunately we don't have a timeline right now. You could expect the first half of this year."
If you are regular Twitter user, you must know about the feature called Moments that the social network had launched two years ago. It wasn't really a success and Wong in her tweet said the 'News Camera' feature will be launched with the name Moments, a second go at the name for the company. The social network currently has 126 million daily active users, compared to Snapchat's 186 million and Instagram's 500 million+ users.