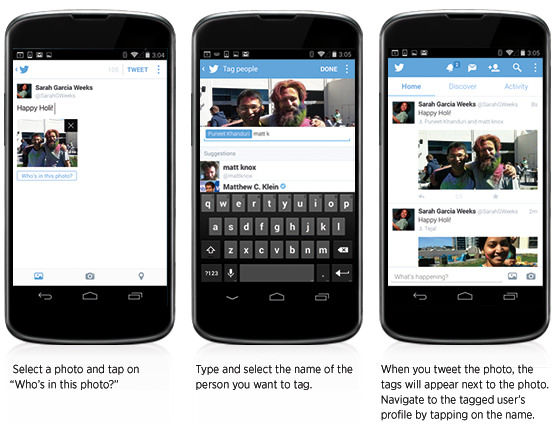 "Twitter now lets users add tags to photos, and create mini photo albums in a single tweet."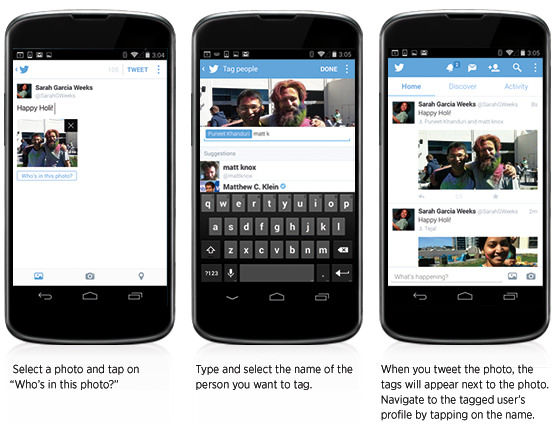 In a new blog post, Twitter has announced a major update to its iOS and Android apps. Users will now be able to tag up to 10 people in a photo, while retaining the 140-character limit. To tag a person, you need to click "Who's in this photo?" after you add an image, and type their Twitter username. If someone tags you in a photo, you'll get a notification. By default, anyone can tag you, but you can tweak this in settings to restrict it to only people you follow. Alternatively, you can disable the feature altogether.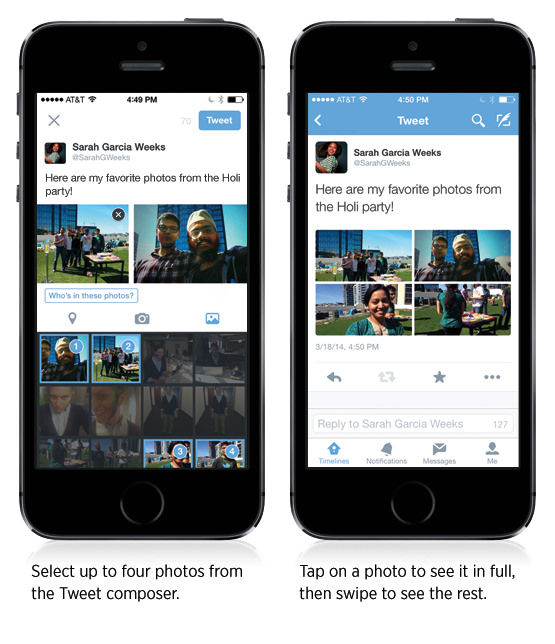 The second major change in the new update is the ability to add up to four photos in a single tweet. The photos will automatically display as a collage, and you can preview and scroll through them like an album. The best part? Shared photos won't take up your character limit either. This feature is rolling out for iOS users currently, and will be coming on Android and the web version soon. You can view the photo collages irrespective of which platform you're using. There's good news for blogs and websites too, since both photo-tagging and tweets with multiple photos appear in embedded tweets. Twitter's new move to become 'more social' is a page right out of Facebook and Instagram, where photo-tagging is an integral feature. The copycat syndrome works both ways though, with Facebook introducing Twitter-inspired hashtags last year. While photo-tagging will no doubt attract a whole new breed of hashtag-obsessed, selfie-loving social bunnies, it could help to increase Twitter's user base, which is probably what the micro-blogging site is hoping for.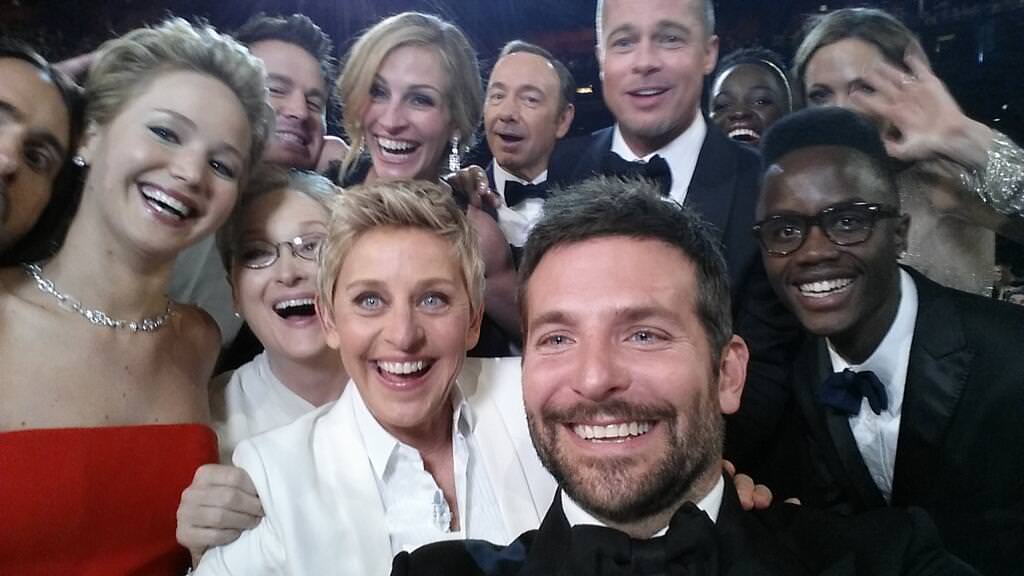 But somehow, we can't help but wonder if this new update has something to do with Ellen DeGeneres' record-breaking
Oscar selfie
, which was the most popular tweet of all time, racking up over 3.2 million retweets in two days.
Source