"UBON PB 8015 comes with battery capacity of 8800mAh and 1 year of warranty"
Indigenous consumer electronics brand, UBON has announced India's first wireless power bank called PB 8015 for Rs 2,999. Equipped with an 8,800mAh battery, the UBON PB 8015 is also capable of charging gadgets via USB cables in addition to its wireless charging capabilities. It comes with two USB ports and a 30cm long wire for devices that do not support wireless charging. The device features a one-touch switch for turning the power bank on or off, a high-tech display for showing the power capacity and wireless charging status for letting users know battery status and its charging functions.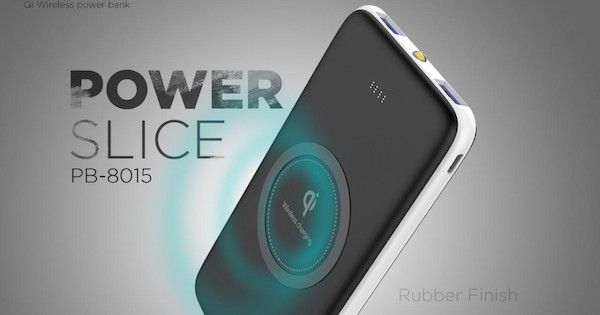 It is compatible with all Qi enabled devices and is currently available at the brand website along with all leading online and offline retailers. UBON will be offering 1 year of warranty with every purchase. Speaking on the newest launch, Mr. Mandeep Arora, Co founder-UBON said, "We aim to improve consumer's life with our every new product. Keeping the advantages of wireless charging we have developed this premium product at an accessible price to cater to the Indian market." Being nearly two decades old, UBON is primarily known for its Bluetooth Speakers, Headphones, Chargers, Cables and Screen Protectors among other things.