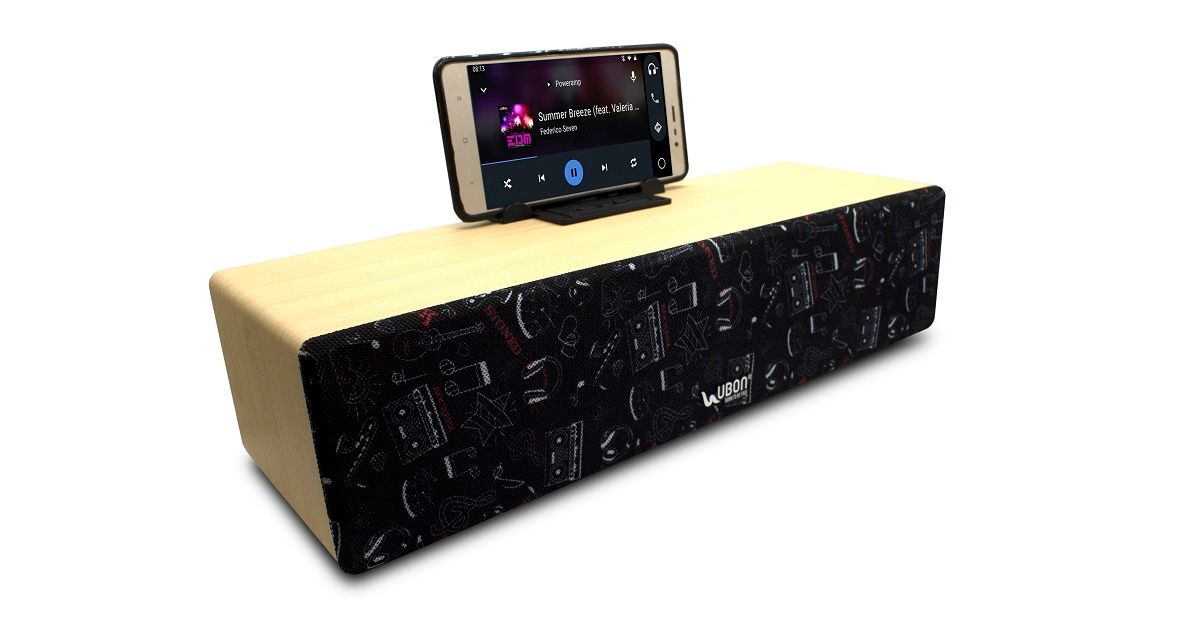 "The UBON SP-45 is a wireless soundbar that is rated to last up to 4 hours and supports Radio, TF Card, USB, AUX, and Bluetooth as well"
UBON has added a soundbar under its SP-45 series speakers in India. It has come a month after the company rolled out the SP-45 Pro Bass speaker in the country. The new soundbar, simply called UBON SP-45, comes clad in a wooden shell with built-in Bluetooth for wireless connectivity. The company claims that the UBON SP-45 soundbar can last up to 4 hours on a single charge and is designed to deliver best-in-class virtual surround sound.

Talking about the specifications, the UBON SP-45 sports two speakers and a subwoofer to deliver stereo surround sound. The new UBON speaker offers a frequency range of 20Hz – 25KHz and can be easily carried around, thanks to its compact design. Other than Bluetooth, the speaker also supports radio, TF card, USB, and Aux. It has a built-in microphone to receive calls and an external phone holder. The SP-45 speaker also packs an "intelligent chip control," which is said to keep heating at bay and ensure stabilise charging.
The UBON SP-45 soundbar has been priced at Rs 3,599 in India; however, the company is selling the speaker on its website at a discounted price of Rs 2,499. It comes in two colour options: Black and Yellow, and is available for sale in the country starting from today.
Mandeep Arora, co-founder, UBON said, "Considering the current era, the downside of TVs getting slimmer is reduced audio quality. For audio, the basic thumb rule is, larger speakers offer better sound quality, keeping these factor in mind, we designed UBON's soundbar. If you're a music fanatic & looking to leave your signature SP-45 Soundbar is your way ahead."