"The latest update, 12.9.7, brings exciting opportunities for users to win prizes and UCoins"
UC Browser for Android has today received an update that brings a redesigned user interface along with a dedicated section for videos. The new video section would enlist short videos that can be played or downloaded. Users will now also be able to share these videos via Whatsapp Status.
Video content seems to be at the primary focus of this new upgrade. The existing video tab has now been split into two sections – 'UC Show' and 'Recommended' . The UC Show section features vertical videos, while the Recommended Section lists horizontal and short videos. According to UCWeb, UC Show offers video playback without any buffering on Wi-Fi. The new version, 12.9.7, has also been provided with a new feature that lets users add festive themes on homepage. Moreover, it is being claimed to offer better-customised content that can serve viewers with trending stories related to sports, entertainment, politics, etc. via News Feed.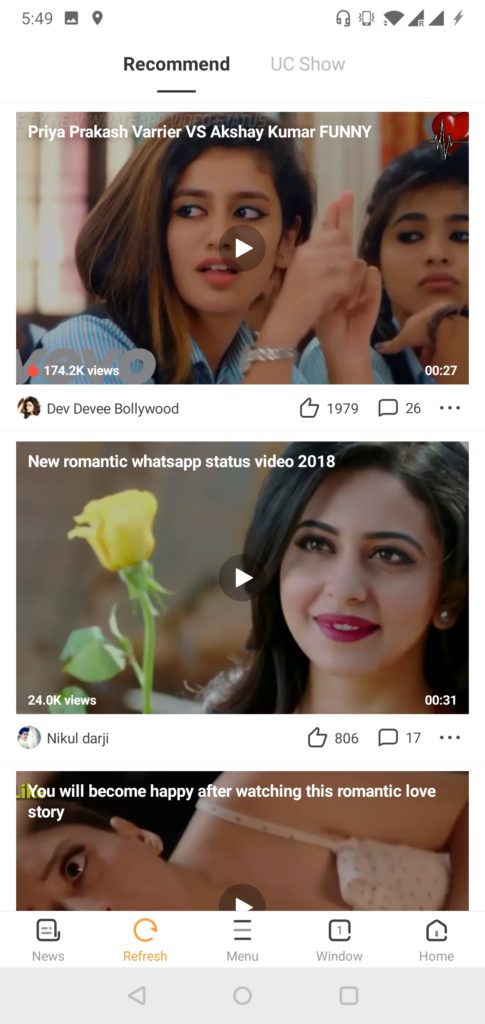 In addition, a 'Find Diyas, Win Prizes' contest, which works by moving the device in order to obtain Diyas on the screen, has been introduced, to help users win prizes and UCoins. In addition, users can also collect UCoins or other prizes by performing tasks such as reading and sharing newsfeed or commenting on any story. Based on the reports, the company has mentioned that users will be provided with five UCoins after they finish tasks such as searching, playing videos, adding as bookmarks or downloading and viewing websites.
In order to earn extra UCoins, users can also sign in with the help of their Google, UC or Facebook accounts. The updated web browsing app comes with 39MB of file size. It will be compatible with the Android v4.0 Ice Cream Sandwich and above. "For local users, single-tool products are no longer able to fully meet their users' needs. The upgrade of the browser will further fulfill the mission of UCWeb to continuously satisfy localised browsing experience and content consumption.", stated Damon Xi, General Manager of UCWeb.