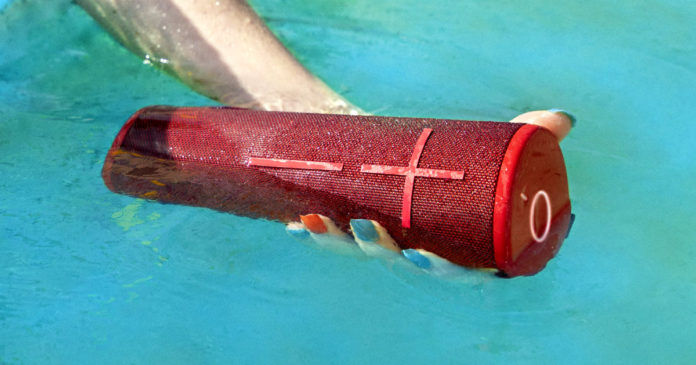 "UE is back with one of the most popular portable wireless speaker lineups of all time, with the Boom 3 now being sturdier and flashier than before."
Ultimate Ears has launched the latest edition of its massively popular Boom lineup of speakers in India. The UE Boom 3 has now been launched in India, following its global premiere earlier last year, and is priced slightly higher than its predecessor, at Rs 15,995. The speaker brings its trademark flashiness in a more angular cylinder shell, which finally looks distinctly different from the UE Boom and Boom 2. The company claims familiar audio signature (that has hopefully been improved further), along with a tank-like build and a fistful of smart features that can make the UE Boom 3 a pretty interesting package.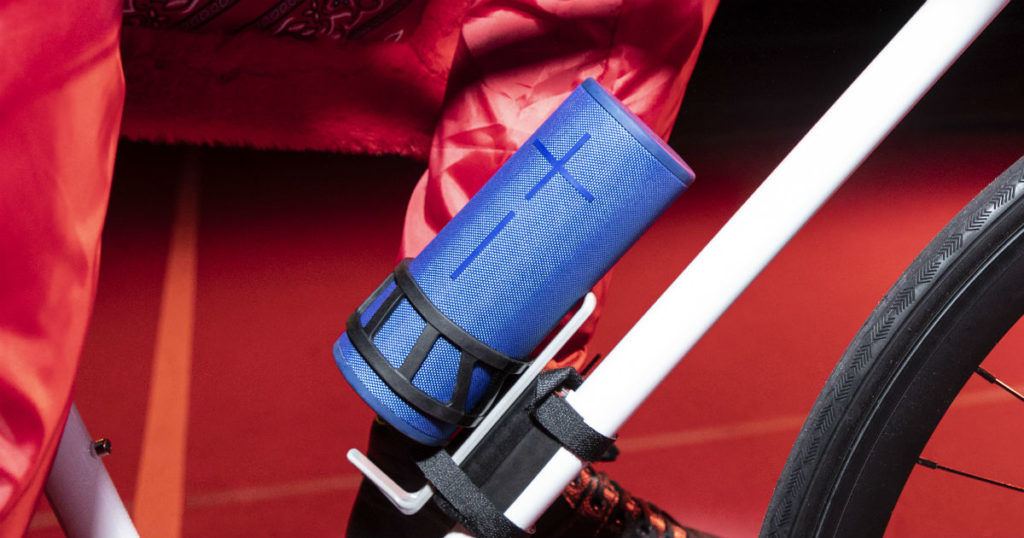 In terms of audio specifications, the UE Boom 3 is powered by two, 38mm full range drivers for the mid and high frequencies, while the low frequency responses are taken care of by two, 40mm x 80mm passive radiators. It still employs the same basic audio delivery structure, with passive radiator-driven bass to minimise distortion while producing the loud thump of basslines that many prefer. The frequency response of sound is rated at 90Hz to 20,000Hz, which is fair despite stopping just short of the entire sonic range. The UE Boom 3 also produces 90dBA sound level, or 90dB of A-rated decibels, which is a fancier, more technical way of stating the maximum loudness the speaker can produce as perceived by the average human ears.
The UE Boom 3 has sharper edges around its cylindrical body, and retains the 360-degree audio delivery and the IP67-rated water-, dust- and shock-proofing on its body. New to the Boom is a two-tone fabric design with colour shift, akin to gradient paint finishes on smartphones of today. It also gets a new 'Magic Button', which is essentially a multi-functioning button that is similar to what Bang & Olufsen provides with its older generation, similarly priced Beoplay A1 portable wireless speaker. It provides a quick shortcut to usual operations such as receiving calls and pausing music, while being configurable when set up via the Boom 3 app on Android and iOS devices. Among other uses, the button can be assigned a favourite music on Apple Music in India, so that you can simply tune in to your favourite playlist at the mere tap of one button when you return home.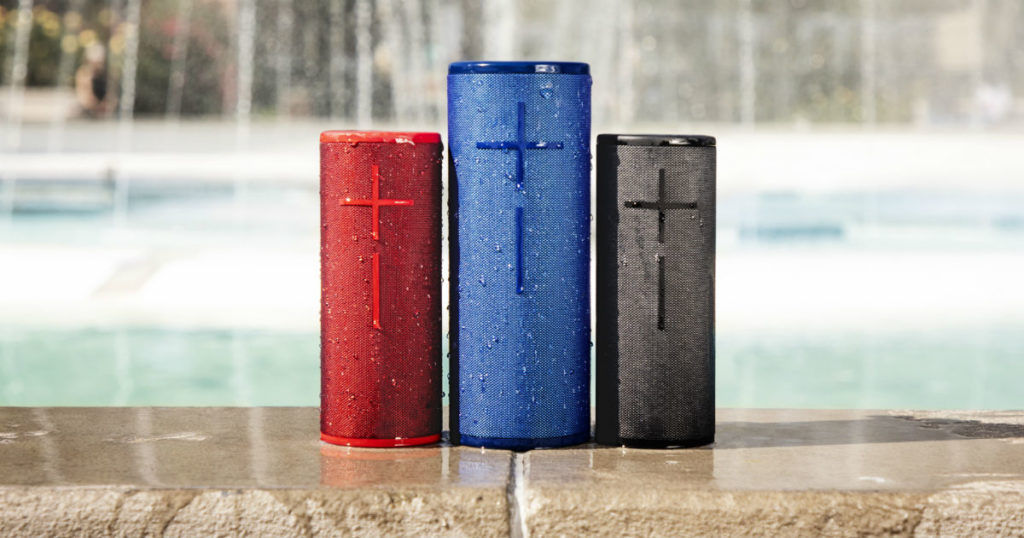 The UE Boom 3 improves on connectivity as well, now rated for connection range retention of up to 150 feet. It can also pair itself with up to eight devices actively, and remain connected to two devices at the same time. In case you feel like, you still get UE's outlandish 150-speaker daisy chaining mechanism — PartyUp, via its smartphone app. The UE Boom 3 comes with 15-hour rated battery life, and will take up to two hours and 45 minutes to be fully charged. All this is packed in at Rs 15,995, and while that is a sizeable chunk of money for a portable wireless speaker, it bears with itself the heritage of having been tested, thrown around and recommended multiple times in the past.
The only qualms? Well, unlike the UE Megablast that is available internationally, it still doesn't get Alexa or Google Assistant support, and at 608 grams, it is a rather heavy speaker to lug around in your backpack.