Highlights
New emojis are released by January, and feature in new devices by September
The Unicode Standard 14, for 2021, has now been delayed by six months
The Unicode Consortium is exploring the possibility of releasing a mid-cycle Standard 13.1 instead
Due to COVID-19, the Unicode Consortium has announced that it will be delaying the release of new emojis by six months. The release of version 14.0 of the Unicode Standard was expected in March 2020, but will now happen in September. This means that devices will only receive the new emojis in 2022. However, the 117 new emojis that were announced earlier this year for version 13.0, such as the transgender flag emoji, beaver emoji, ninja emoji and so on, are still expected to release later this year.
Speaking on the delay of Emoji 14.0 through the official blog post, Mark Davis, president of the Unicode Consortium, said, "Under the current circumstances we've heard that our contributors have a lot on their plates at the moment and decided it was in the best interests of our volunteers and the organizations that depend on the standard to push out our release date. This year we simply can't commit to the same schedule we've adhered to in the past."
Typically, applications for the next generation of Unicode standard, and in turn the new set of emojis, start coming in by the middle of a year, following which the final version is released to OEM and third party software developers early next year. The final version of the latest Unicode generation is typically expected in March. Following this, it takes about six months for them to be implemented, and the new emojis are released to devices by September or October.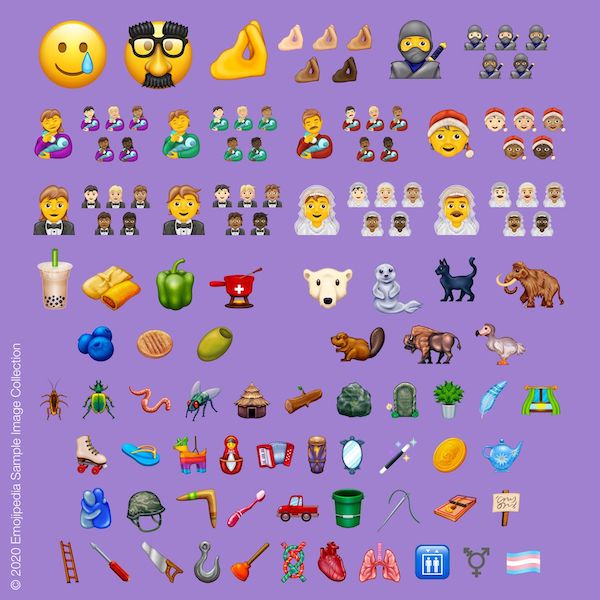 Now, the impact of the coronavirus pandemic means that the release date of 2021's Unicode Standard 14.0 has been pushed back by at least six months, until September 2021. Given that it further takes six months for the new emojis to feature in the latest software and hardware of smartphones, we are likely to see Emoji 14.0 in 2022.
However, the Consortium has left room open for a possible release of new emoji in 2021 as well. As the blog post says, "The Consortium is considering whether it is feasible to release emoji sequences in an Emoji 13.1 release. These sequences make use of existing characters. An example from Emoji 13.0 is the black cat, which is internally a combination of the cat emoji and black large square emoji. Since sequences rely only on combinations of existing characters in the Unicode Standard, they can be implemented on a separate schedule, and don't require a new version of Unicode or the encoding of new characters. Such an Emoji 13.1 release would be in time for release on mobile phones in 2021."