"The new chipsets aim to bring premium features to entry-level devices"
Chipmaker Spreadtrum Communications was recently renamed as UNISOC after it merged with RDA, a chip design company. The company is quite popular for entry-level processors, and playing to its strengths, it has unveiled the SC9832E and SC9863 SoCs in India today. These new processors bring features such as 3D face ID and support for AR (Augmented Reality) / VR (Virtual Reality) capabilities to budget smartphones.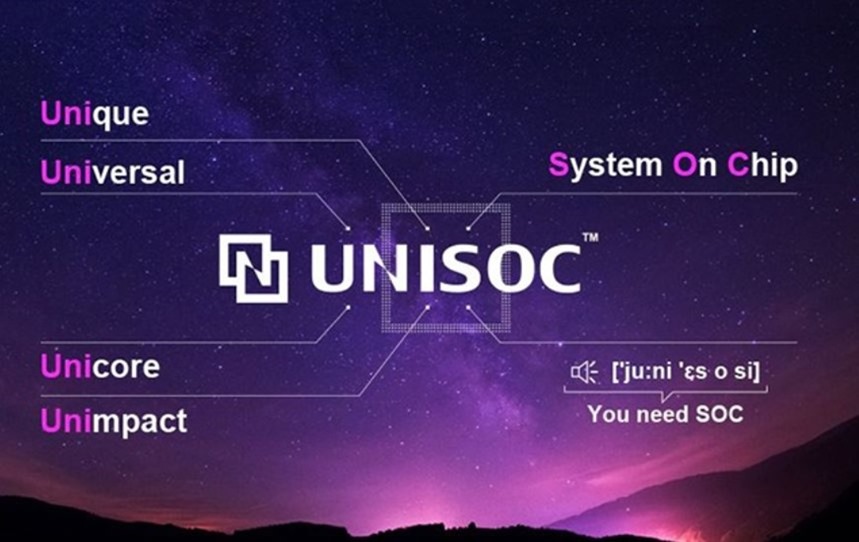 Speaking of the SC9863 first, it comprises an octa-core Cortex A55 processor with a clock speed of up to 1.6GHz. The chip offers support 16MP + 5MP dual image processor and video recording at 30fps. There's also an LTE Cat7 modem with support for dual-SIM dual standby and 4G + 4G.
The UNISOC SC9832E on the other hand, features a 1.4 GHz quad-core Cortex A53 chipset. It also gets MaliT820 MP1 GPU with support for OpenGL ES 3.0 and Vulkan 1.0 API. The processor brings support for a 13MP camera at 30fps and 3D noise reduction support for an enhanced imaging prowess. For connectivity, it comes with LTE Cat4 modem with support for 4G + 4G or 4G + 3G configurations for mobile devices.
UNISOC claims that these chipsets offer faster response time for most functions, lower power consumption (50 percent less at standby) and cutting-edge camera technologies. The SoCs also support the face unlock feature, which has soon become a mainstay in the smartphone industry.
Adam Zeng, CEO UNISOC, said "The global mobile ecosystem is evolving at a very rapid pace, and we are focussed on helping the Indian market stay ahead of the technological curve. We want to meet and exceed the growing expectations of Indian consumers with better products and better features, which is why our latest chipset solutions are designed to cater to advanced mobile and communication technology requirements. We are confident that these new additions to our extensive portfolio will be well-received in the market, and will help in laying the foundation of a more prosperous and smarter future."
While UNISOC has revealed that it's working with phonemakers to utilise its latest chipsets, it's not divulged when can we expect these smartphones.