Highlights
Password-protected PDF files can be unlocked
You can remove password from PDF files using both online and offline tool
PDFs are password-protected to maintain their confidentiality and protect privacy. This ensures that no one else gets a sneak peek at the content other than the person who is meant to see the PDF file. But, you probably don't want a locked PDF if it's stored in a secured location like your device or being used every day. While most PDF readers don't give you the option to unlock PDF, there's a workaround. Below are a couple of ways to unlock PDF, assuming that you know its password. These methods work on devices – Android, iOS, Windows, macOS, or Linux – and can be used to unlock Aadhaar PDF, Bank statement, and Credit card statements, among other things. This would ensure that you don't go through the hassle of feeding the password every time you open the locked PDF file. So without any further ado, let's take a look at how to unlock PDF file or remove password from Aadhaar PDF, Bank statement, and more.
You can only unlock PDF if you know its password. As for Aadhaar PDF, its default password is a combination of the first four letters of the name in CAPITAL and the year of birth (YYYY). Additionally, we would advise you to not share the unlocked PDF with a random person.
How to remove password from PDF
You can unlock Aadhaar PDF file, Bank/ Credit card statement, or any other PDFs offline for free. All you need is an app that supports PDFs. Now that we have gotten you up to speed, here's how you can unlock PDF file offline: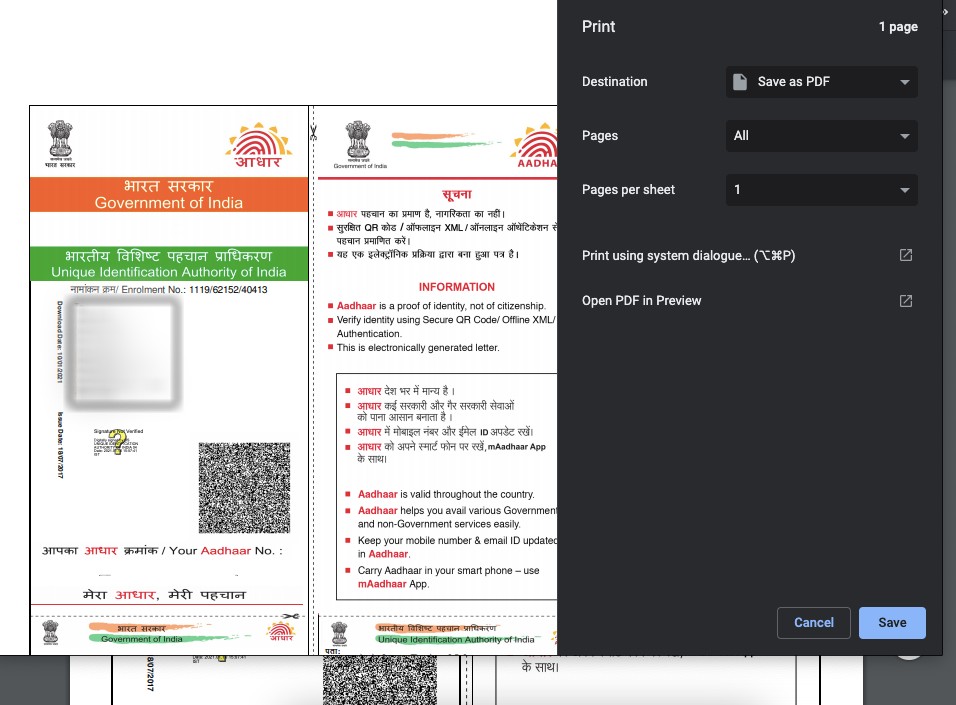 Open any password-protected PDF file via the compatible app such as Google Chrome or Drive PDF Viewer

Enter the password

Now, look for the 'Print' option. On smartphones, it would be under 'three-dot icon', while on desktop, you'll see a print icon at the top right corner

Hit that button and select 'Save as PDF' from the window that pops-up

Tap/ click on 'Save' to download the unlocked PDF file on your device

The saved unlocked PDF won't ask you the password

How to unlock PDF file such as Aadhaar online
There are several PDF password remover tools available on the web. We'll using 'ilovepdf' to unlock PDF online. You're free to go with any other tool – the process would remain pretty much the same, but make sure that it's safe and doesn't read your PDF file. "ilovepdf complies with the security requirements established by the international standard. Any file you upload/process is deleted from our servers within 24 hours, so your privacy is all yours," the website privacy policy reads.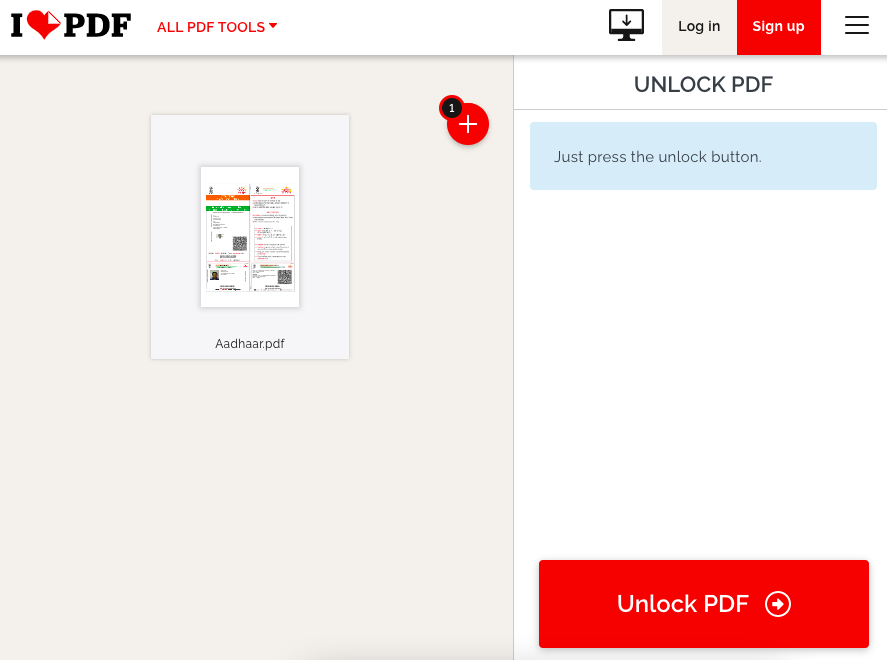 To unlock PDF online, go to ilovepdf website and select '

Unlock PDF

' option from the 'All PDF option' dropdown menu

Now, upload the PDF file you wish to remove password

Hit 'Unlock PDF' button and enter password

The password will be removed from the PDF file

You can now download the unlocked PDF file from the website on your device
These are some of the ways you can use to unlock PDF on your device. The above steps to unlock PDF file can be used on any device of your choice whether it's an Android phone, iPhone, macOS, or Windows-powered laptop.