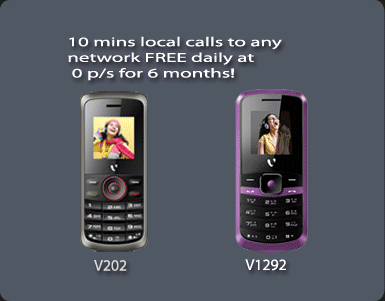 Videocon is the only player in the Indian telecom space who is a mobile operator as well as a mobile handset manufacturer. They have seen tremendous success with their handsets. Their mobile tariffs are also very competitive. They have come up with neat campaigns and promotions recently. Let's have a look at them. First up is the Zero Paisa offer. Videocon Mobiles is offering this as a combo plan in association with Videocon Mobile services. With the Zero paisa offer, mobile users get free bundled free talktime upto one year on purchase of select Videocon mobiles. It should be noted that this offer was initially available only on two handsets namely Videocon V1404 and V1428. Now the offer has been extended to 5 new mobile phones such as V202, V1292, V1676, V7400 and V7500 (Android phone) also known as Zeus. When you purchase this combo offer, this handsets will come with FREE Videocon SIM card which has a validity of lifetime.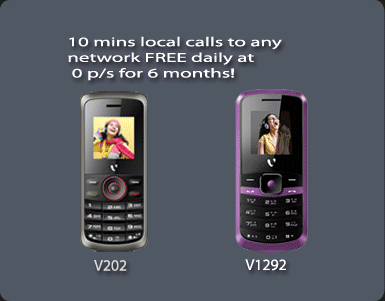 For V202 and V1292, you get 10 minutes of local talktime free everyday for 6 months. For V1404, V1428 and V1676 you get 10 minutes of local talktime free everyday for an year. For V7400 and V7500 you get 30 minutes of local talktime free per day for one year and unlimited minutes of local talktime free to local videocon mobile numbers for 1 year.

Next up is the Bye Bye 1 paisa per second campaign that videocon has set off recently. They have even placed a website called <a href="http://www.byebye1p.com/">www.byebye1p.com to promote this campaign. The message is very clear. That Videocon is all set to bring the tariff down from 1 paisa per second to even lower. But they have not announced the exact details. They are inviting users to make a guess what this campaign is all about. Winners guessing it right will stand to win an Android mobile phone! Most recently videocon slashed the price and announced 25p/min plans for local and STD calls. We are guessing that they might announce 10 paisa per minute across local and STD Calls…too much to ask, but hey its a free and competitive market remember!